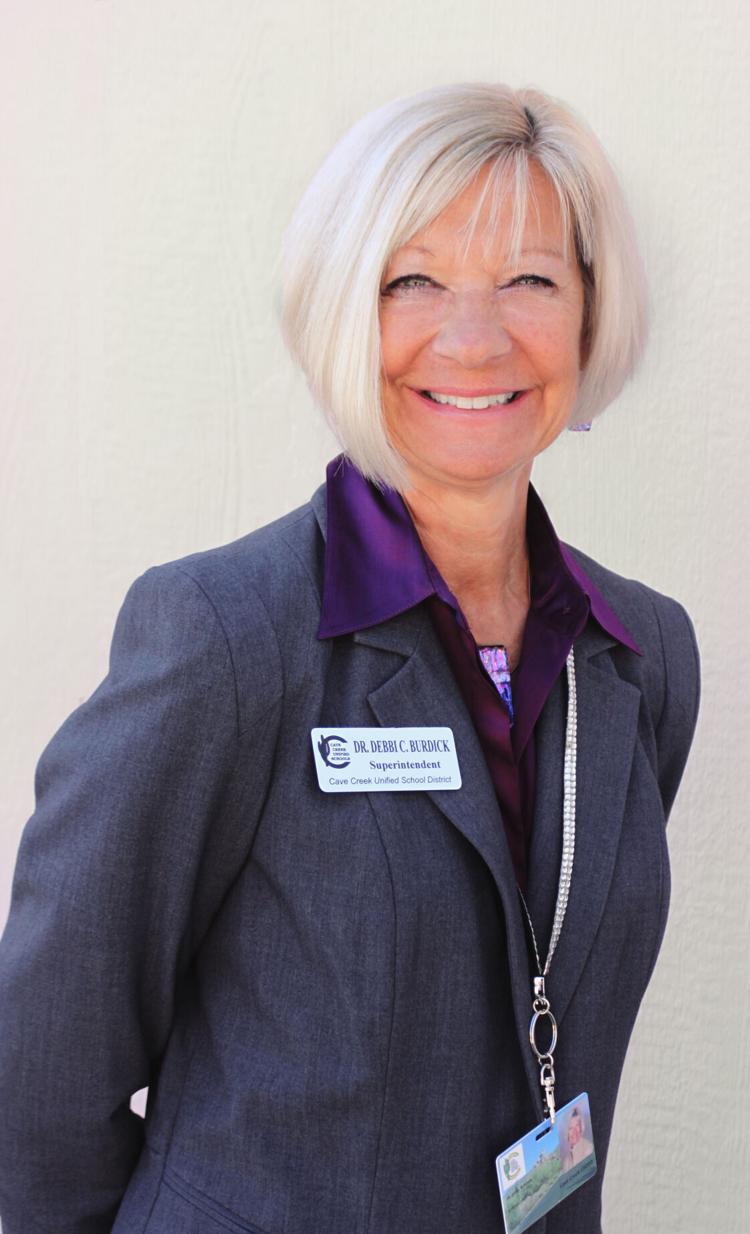 As I near retirement at the end of the month, I can reflect on what a pleasure and an honor it has been to serve as the superintendent of the Cave Creek Unified School District. In 1995, our family moved to Cave Creek from Illinois and we chose a home in CCUSD because of the district's stellar reputation and small size that sounded perfect for our family. I joined the CCUSD team in 2004 as the Associate Superintendent of Teaching and Learning and was named Superintendent in 2008. Despite the many challenges that may come with the role of superintendent, it has been an invigorating and a fulfilling journey.
It is special to have the opportunity to live and work in the same community and I have been blessed with so many deep relationships and friendships. With only seven schools, I have frequently visited our classrooms and seen firsthand the amazing pedagogy our skilled teachers use to engage our eager students. I am always impressed with the discussions that our students have with each other and with their teachers. Our CCUSD leaders care so deeply for our students and staff and use exemplary and participatory leadership. I have worked with 17 Governing Board members over my 13-year tenure as superintendent and have appreciated their time, effort and thoughtfulness as they have studied complicated issues and made difficult decisions with our students in mind.
Many have asked what the highlights were during my tenure in the district — there are many and it is difficult to choose only a few. The generosity of our community organizations, such as the Kiwanis Club of Carefree and the Carefree Cave Creek Chamber, as well as our school PTOs are unprecedented. Our CCUSD parents give time and resources whenever needed. I am most proud of facilitating the establishment of our first CCUSD foundation, the Cave Creek Unified Education Foundation or CCUEF, and the teacher grants they have provided for our educators. I am equally as proud of the Superintendent's Challenge that has encouraged our students, beginning in the intermediate grades, to do community service throughout our community and county.
A humble thank you to the entire CCUSD community for working alongside me for the benefit of our students. I will miss working with the incredible CCUSD staff, parents and students but I look forward to continuing to support our schools as a shareholder in our extraordinary CCUSD community.
---
Learn more about the Cave Creek Unified School District: ccusd93.org.