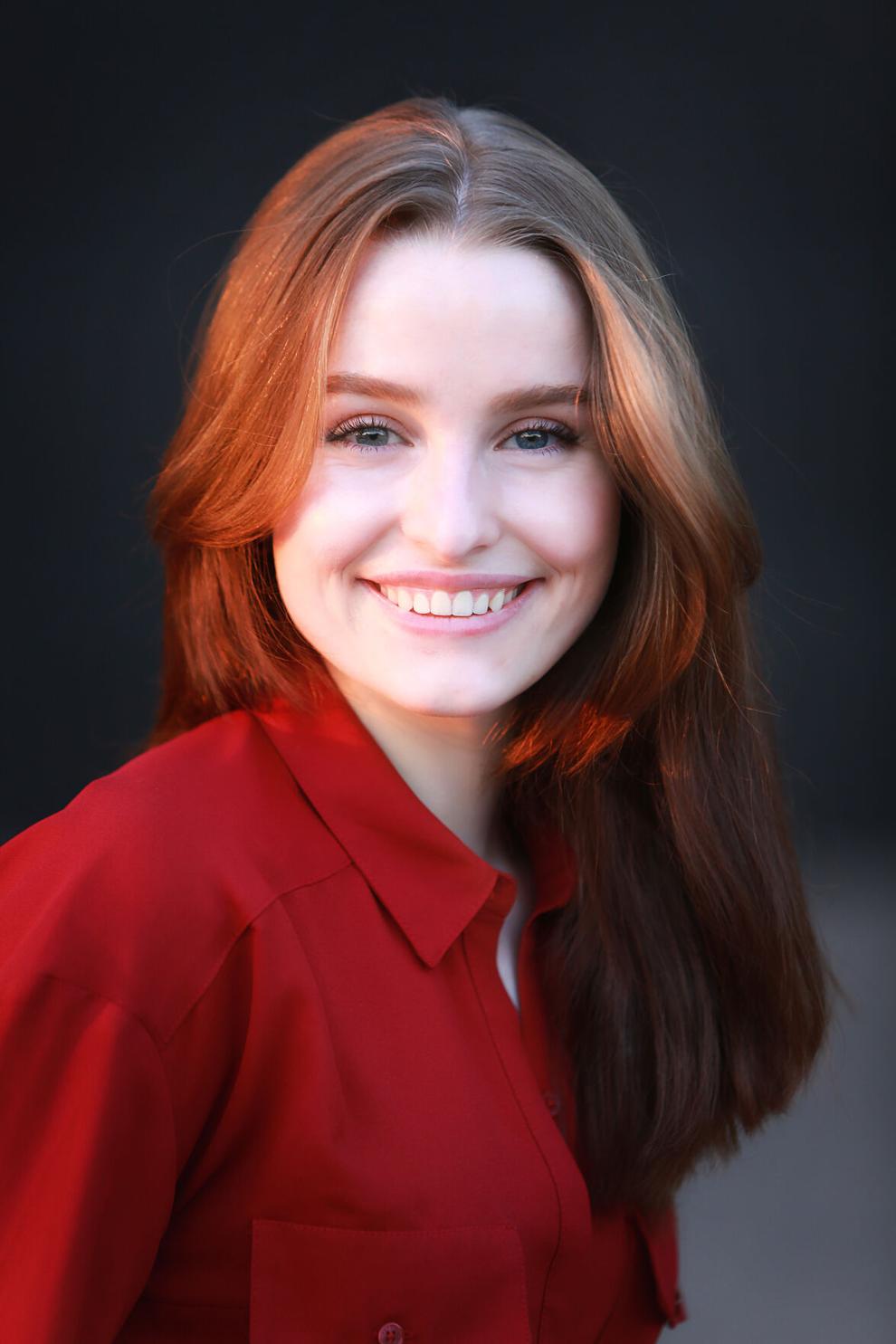 Paradise Valley High School senior Isabella Santoni is a finalist of the National YoungArts Competition and had two poems, "Becoming Illiterate" and "The Women I Know," published in the 2021 Anthology & Catalogue.
"Honestly, I still don't quite believe it's real! Being chosen as one of the 21 finalists in writing out of 2,110 submissions was beyond my wildest dreams. It's served as a huge reminder that my art is worthy. Although realizing that the words I wrote can now be viewed by absolutely anyone online is a little daunting, it's been an affirmation that I'm on the right path and that I have potential as an artist," said Santoni.
Santoni entered the competition because she wanted to see how her artistic skills would stack up on a larger stage. Santoni explained, "I had only worked within Paradise Valley Theatre Company and a few community theatres, so my art was fairly insulated. Originally, I had only planned to enter the competition in theatre. I decided to enter in spoken word partially on a whim because a few of my friends had mentioned that the speeches I wrote had a nice, almost poetic, rhythm."
As a finalist, Santoni attended the virtual National YoungArts Week + Conference and learned from esteemed panelists Edwidge Danticat, Dr. Joan Morgan and Lemon Andersen.
"The lesson I'll be taking away is the importance of community. As artists, our community is what truly sustains our practice. Submitting my work to YoungArts was the first time I let another pair of eyes read my writing because, for so long, it was a very private thing and a tool for me to process. YoungArts Week+ has opened my eyes to how a community of artists is there to comfort in times of doubt and to challenge in times of complacency."
Santoni's advice to those wanting to enter competitions is, "Take a breath. It can be intimidating to put yourself out there, especially on such a huge scale. Gather your deadlines, review the materials required, and break down exactly what you need to do. It can be helpful to talk through it with someone. For students applying to artistic competitions, interact with your art! There is absolutely something to be said for reading more than you write, studying more photographs than you take, or watching more monologues than you perform. You can't create in a vacuum."
She has earned theatre accolades at the International Thespian Festival, as well as at state and regional levels. Santoni competed with HOSA-Future Health Professionals and for two years in a row, her team was a Top 30 International Finalist and First Place State Winner in HOSA Bowl.
---
Paradise Valley High School is part of the Paradise Valley Unified School District.