Whether it's looking for an eclectic home accessory, trying to track down the last piece in a collection or trying to get ahead of the next fashion trend, there's a good chance it can be done at Thieves Market.
Hosted the first Saturday of the month from October through April, Thieves Market is an outdoor, old school flea market that started 12 years ago and has become known for its unique items.
"It's grown over time to be quite a big event that a lot of people support," said Mickey Meulenbeek, founder. "It's all vintage, antique and handmade – mostly vintage and antique – and we're really strict about keeping it to those categories."
Vendors are required to upload a picture of their item when applying to participate, and Meulenbeek said she goes through every application and looks at every photo to make sure everything is vintage (1990s and older), antique and authentic. That dedication is what has earned Thieves Market a reputation for being such a unique place to shop.
According to Meulenbeek, the range of products at the market is all across the board. There's home accessories, furniture, lamps, collectables, jewelry, signage, vintage t-shirts, clothes and more. On top of that, people can also enjoy snacks, sweet treats and coffee from food trucks at the market.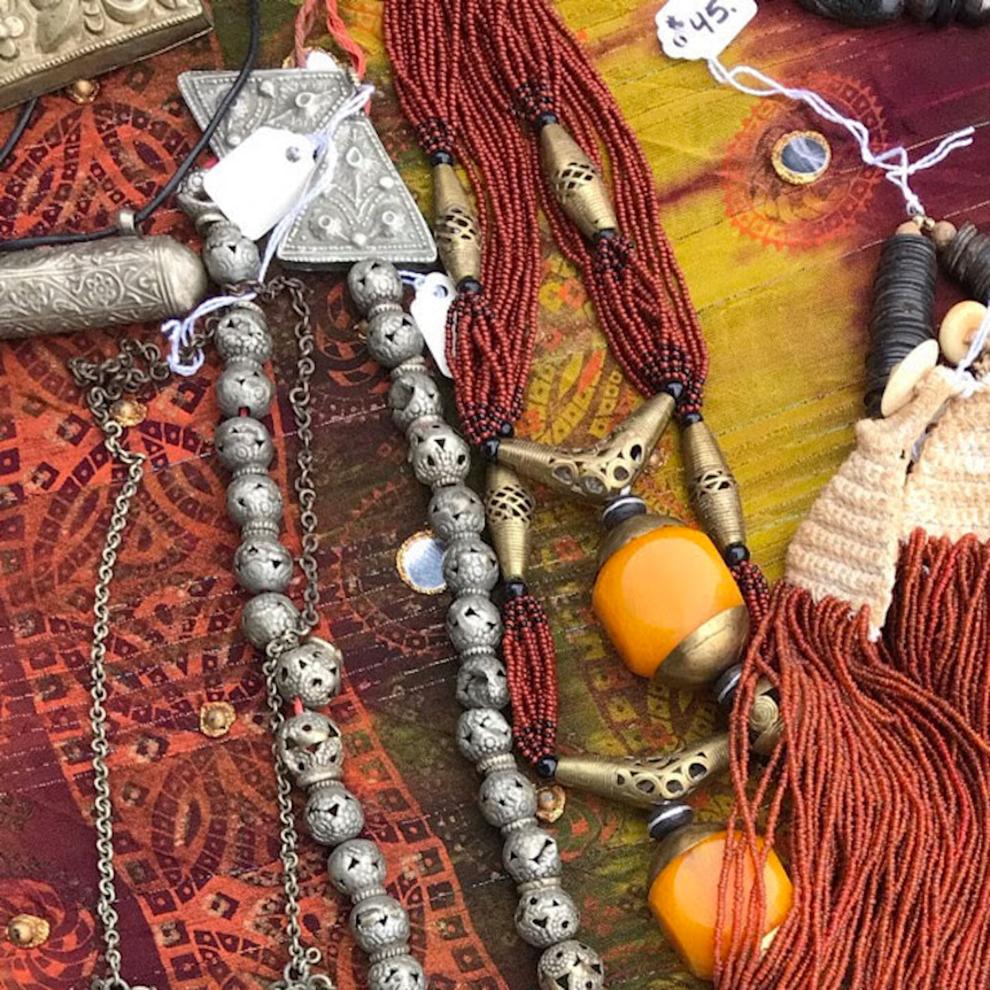 Just perusing through the items in the casual, outdoor environment is a great way to spend a Saturday – laughing at old fashion trends, trying to decipher what exactly this old farm tool is supposed to do, admiring the detail of antique art, realizing that everything really does come back in style.
"It's just like a true flea market – you never know what you're going to find, you just have to come in and dig some," Meulenbeek said.
More than that, she added that shopping at Thieves Market is a great way for people to show off their unique and personal style, because the items for sale are things that no one else has.
"At the flea market you can really create a personalized and different sort of space for yourself by buying things that nobody else has, by not shopping at the mall and by finding these really cool, strange things," Meulenbeek said.
The next Thieves Market is Saturday, Jan. 7 outside at Paradise Valley Community College, its new location. The flea market was in Cave Creek for about five years and then moved to the Big Surf parking lot in Tempe, where it succeeded for seven years. Thieves Market then had to relocate again when the Big Surf property was demolished.
"This season, starting in October, is our first season at Paradise Valley Community College in their parking lot," Meulenbeek said. "So we've had three different locations over the 12 years, but we're really thrilled about this new location. It's in a great neighborhood and accessible to a lot of people."
And it seems to be doing well there, too. At the December market, Meulenbeek said there were about 2,600 attendees – "and that was on a rainy day." 
Future 2023 events are scheduled for Feb. 4, March 4 and April 1.
Thieves Market
WHEN: 8 a.m. to 2 p.m. Saturday, Jan. 7
WHERE: Paradise Valley Community College, 18401 N. 32nd St., Phoenix
PRICE: $5 admission, kids 12 and under free