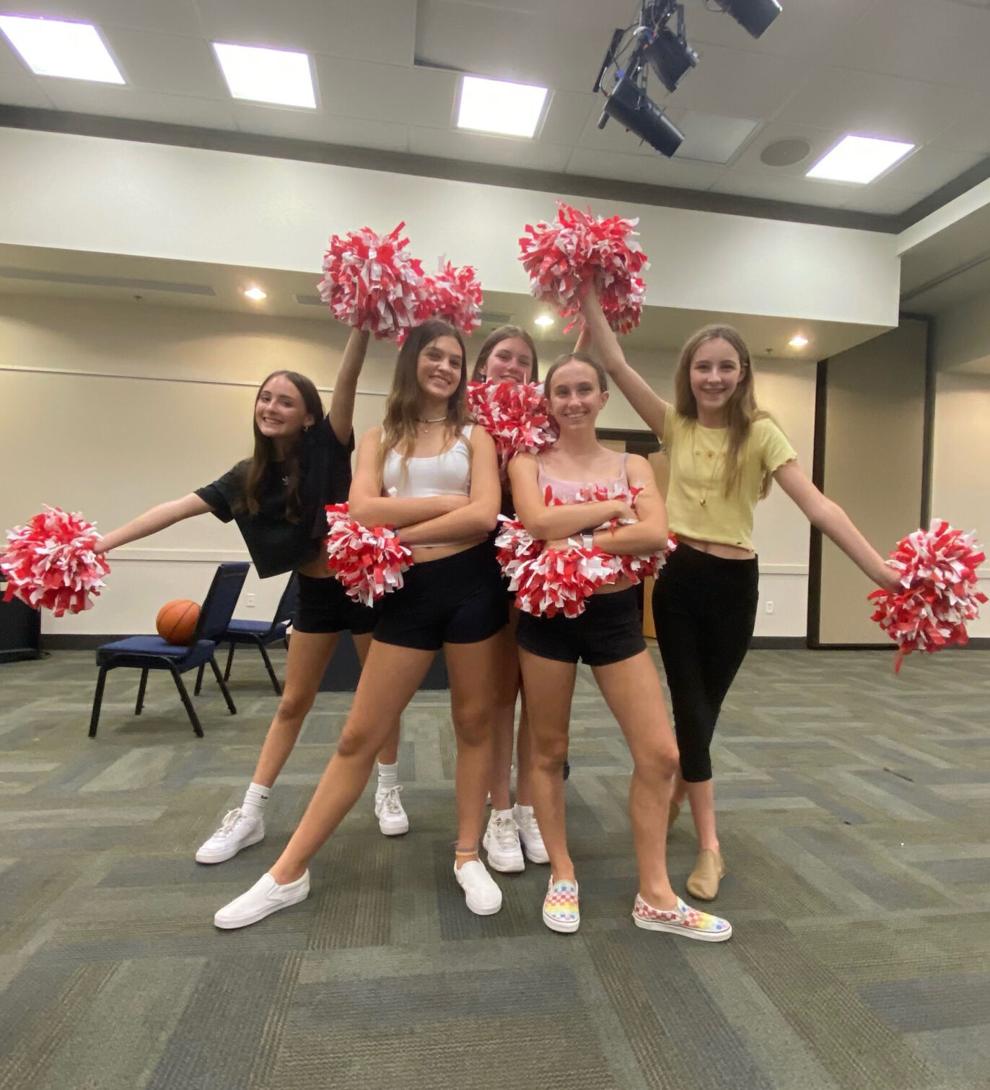 More than 70 young performers will bop on stage Sept. 17–26 for Disney's High School Musical JR., produced by Desert Foothills Theater (DFT).
The production will be staged at Cactus Shadows Fine Arts Center and will feature two distinct casts performing on consecutive weekends. The White cast, featuring youth ages 7–14, will open the run with performances at 7pm, Sept. 17 and 18, and a 2pm matinee, Sept. 19. The Red cast, comprised of high school students ages 14–18, will jump on stage the following week with shows at 7pm, Sept. 23 and 25, and at 2pm, Sept. 26.
High School Musical JR. is the first show of DFT's new season. The theater just snagged 31 ariZoni nominations for the 2020–21 season — but managing director Terry Temple said the best is yet to come.
"I was so impressed by the kids who signed up for auditions," said Temple. "The level of talent was well beyond my expectations. This show is going to blow audiences away."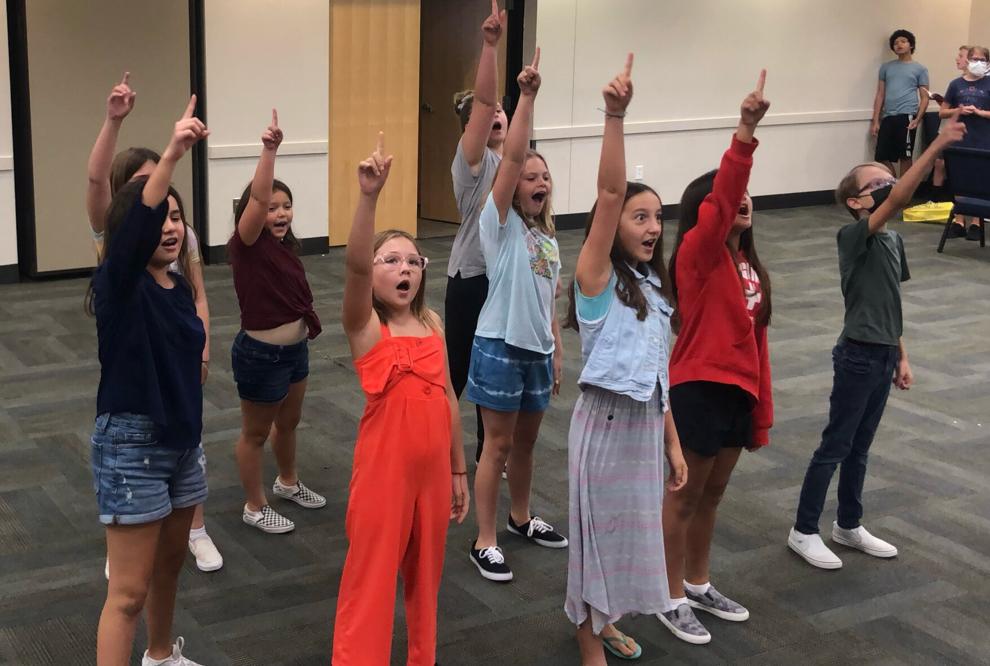 The production is based on the Disney Channel's smash-hit movie musical. It tells the story of Troy, Gabriella and the students of East High as they confront issues of love, friendship and family while balancing their classes and extracurricular activities.
The Jocks, Brainiacs, Thespians and Skater Dudes all find their cliques while basketball team captain and resident jock, Troy, reunites with the brainy Gabriella, a girl he met singing karaoke — and who has just enrolled at East High. The couple cause an upheaval when they decide to audition for the high school musical. Although many students resent the threat posed to the "status quo," Troy and Gabriella's alliance opens the door for others to shine, too.
DFT's high-energy production will bring these themes to life with showstopping music and dance numbers like "Breaking Free" and "We're All in This Together."
"Choreographing for two casts has its challenges," added the show's choreographer, Emily Temple. "The number of performers in each cast is different, and we have kids from elementary school through high school. The choreography vision for each cast is similar, but distinct, based on these variables. These kids bring everything they have to the stage — and that makes my challenge fun."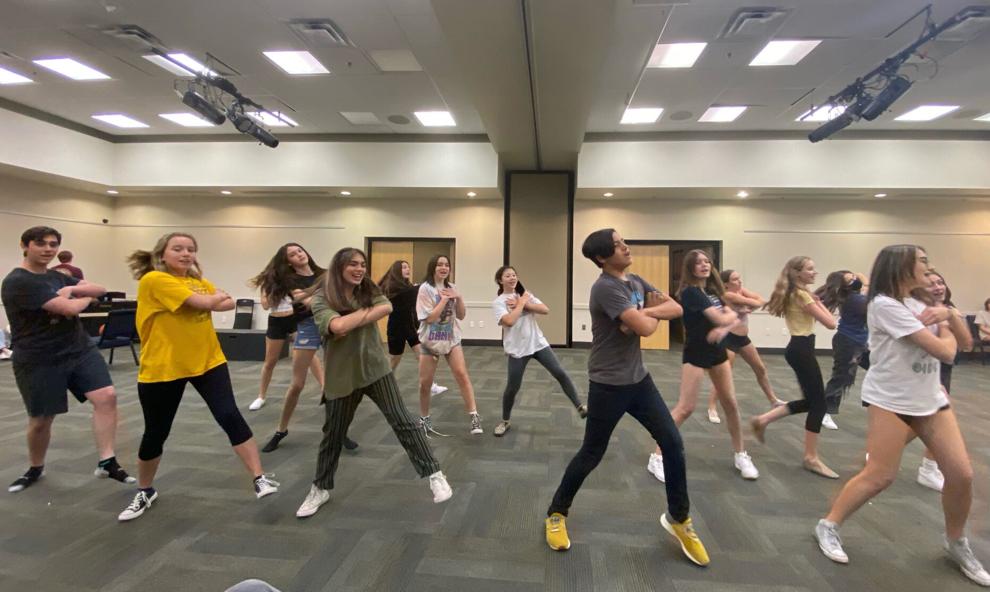 Kent Campbell, music director, added, "One of my favorite aspects of teaching music to so many talented kids at once is the 'wall of sound' in front of me as I direct them. There's no better feeling than hearing this music sung so well and so passionately right in front of me."
Meanwhile, DFT is giving performers a chance to do what they love most.
"What I enjoy most about being in High School Musical is all of the amazing friends I have made," said 14-year-old Kate Gramenz, who plays Sharpay Evans in the White cast. "I love being surrounded by such kind and talented people."
Brady Molitor, 10, a jock in the White cast, added, "It's been so much fun acting, singing and dancing in High School Musical. I have learned so much and made so many friends along the way in this show and in other things I have done with DFT."
For Terry Temple, this is one of the most important aspects of youth theater.
"The response to this audition confirmed for me that our kids are not only ready to get back on stage, but they need the social interactions, friendships and creative challenge," he said.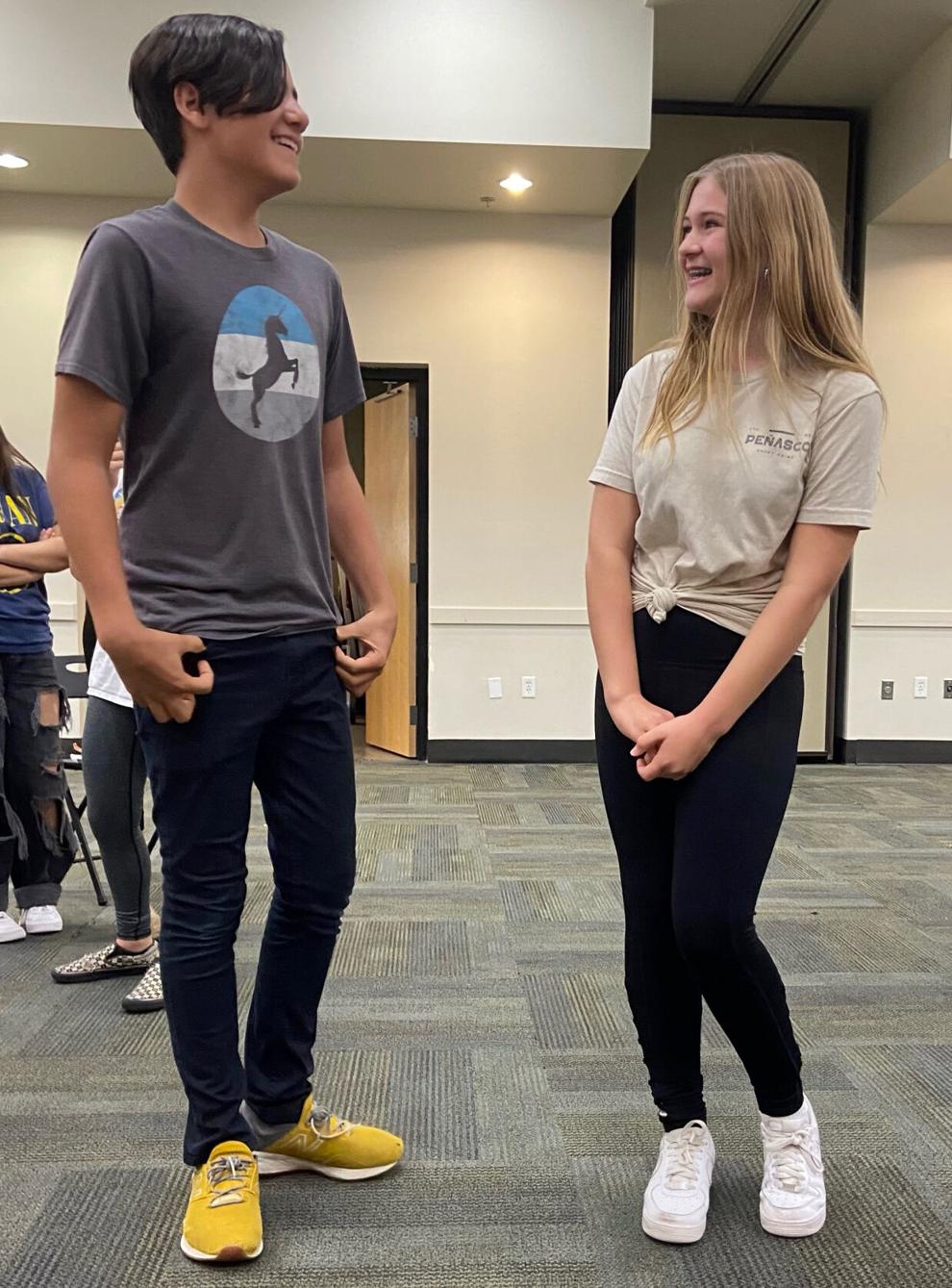 In addition to building friendships, the performers are working hard to perfect their characters.
"Being able to learn from so many talented actors and directors has taught me so much about the theater world," said 12-year-old Cash Levine, who plays the role of Chad Danforth in the White cast. "I am thrilled to be back at DFT for another show."
Elliott Walker, 13, who plays Jack Scott in the White cast, added, "He is such a fun and nerdy role to play. I love his outgoing personality, and it's also fun to play someone who has a secret crush on another character — that just makes it all the better."
For Sophia Doe, 13, a cheerleader in the Red cast, High School Musical has provided the perfect mix of performance and social opportunities.
"Working in this show has allowed me to make new friendships and many good memories," she said. "I love dancing, so being a cheerleader is great. I am very happy to be back on stage with DFT."
Six weeks since the cast list was posted, DFT is ready for the White cast's opening this weekend.
"We have a younger cast and an older cast, but audiences will not be seeing the 'cute little ones' in the younger cast," said Temple. "They will see top performances from both groups. I couldn't be prouder."
Added Campbell, "During these crazy times, remember that 'We're All in This Together.' So, 'Get'cha Head in the Game' and go see High School Musical JR!"
Eight-year-old Hannah DeMeo, a cheerleader in the White cast, can't wait for High School Musical to open — in part because she loves the applause of live theater.
"Clapping is one of my favorite sounds, so that's what got me into theater," she said. "It's been kind of a challenge to have rehearsal and school because now I'm in third grade and I have way more homework, but I'm still doing it because it's the thing I love."
Kids like DeMeo now have more opportunities to hone their craft and earn applause. That's because DFT just launched a series of acting, dancing and musical theater classes that cater to children and teens.
To purchase tickets to DFT's High School Musical JR., visit www.dftheater.org/tickets. To learn more about classes at DFT, go to www.dftheater.org.