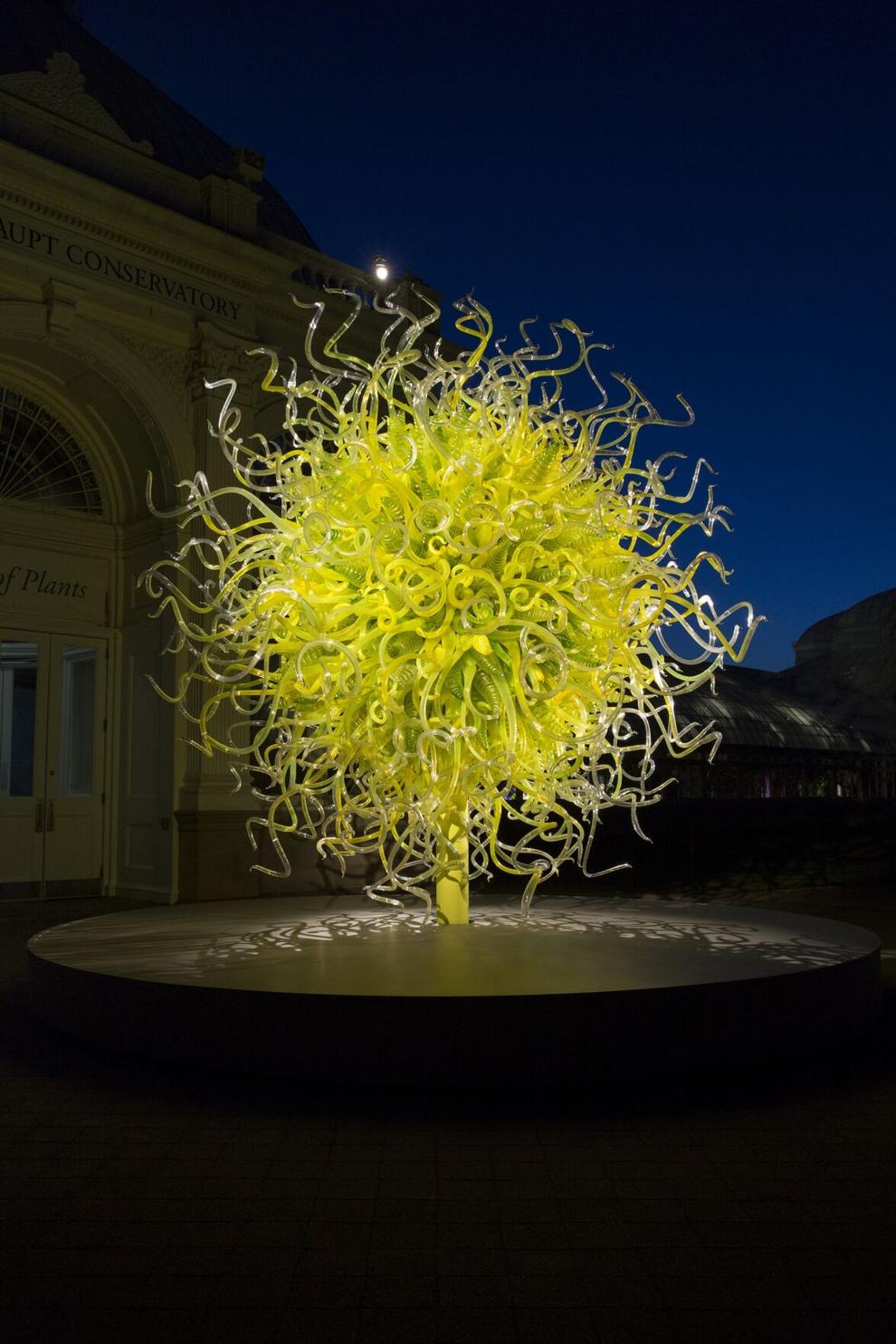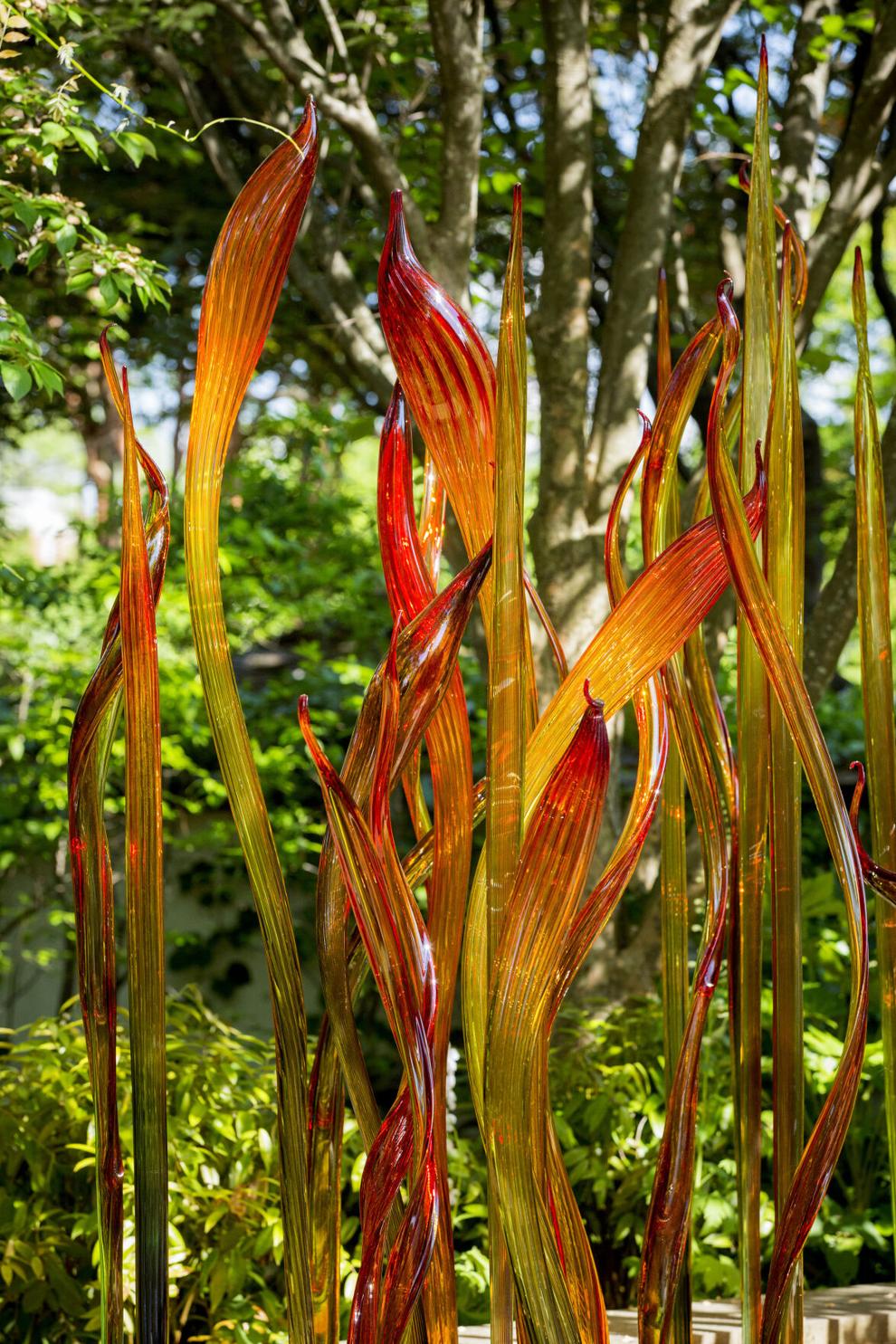 Dale Chihuly will make a dramatic return to the Sonoran Desert Dec. 3 with a stunning new exhibition at two of Arizona's most iconic venues, Desert Botanical Garden and Frank Lloyd Wright's Taliesin West.
Combining art, architecture and nature, Chihuly in the Desert is set against majestic saguaros, landmark buildings and striking Papago buttes. Chihuly's masterpieces stun from day to night as color, light and form come alive at two locations for a joint exhibition.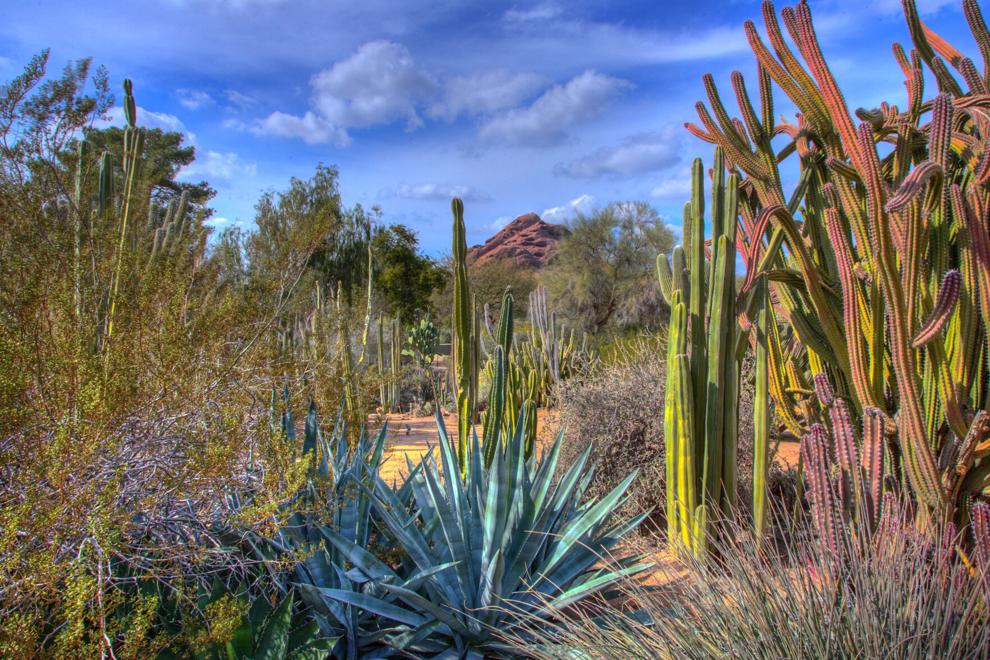 "Chihuly in the Desert" showcases Dale Chihuly's stunning, large-scale installations nestled among the Garden's world-class collection of desert plants. Featuring installations on the Garden's trails complemented by a major indoor gallery in Dorrance Hall, the dynamic exhibition includes never-before-seen installations and is a must-see throughout the seasons.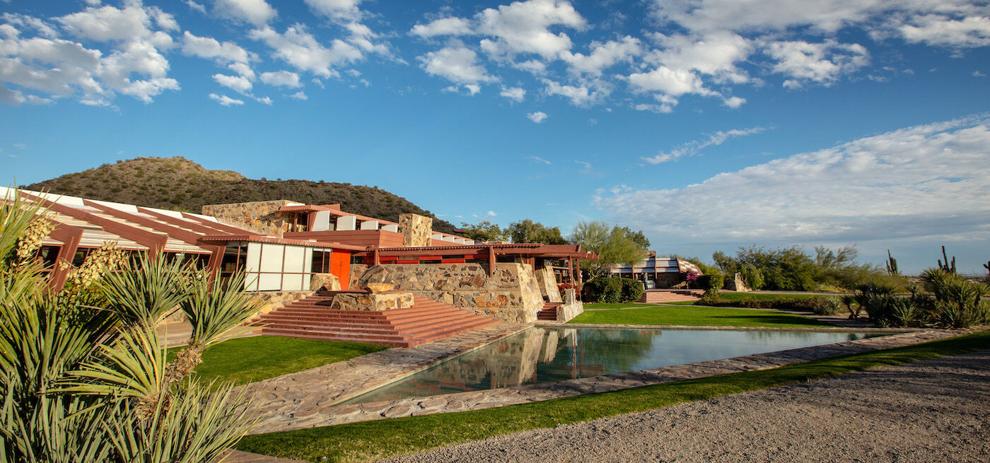 At Taliesin West, installations will be seen inside the building, on the lawns, floating on the water and emerging from the desert itself. Each installation is a rich dialogue between Wright and Chihuly, pairing the work of two masters in a way that has never been done before. The Desert Laboratory of Wright's Taliesin West is an ideal backdrop for exploring the elements and principles of design, present in both Chihuly's sculptures and Wright's architecture.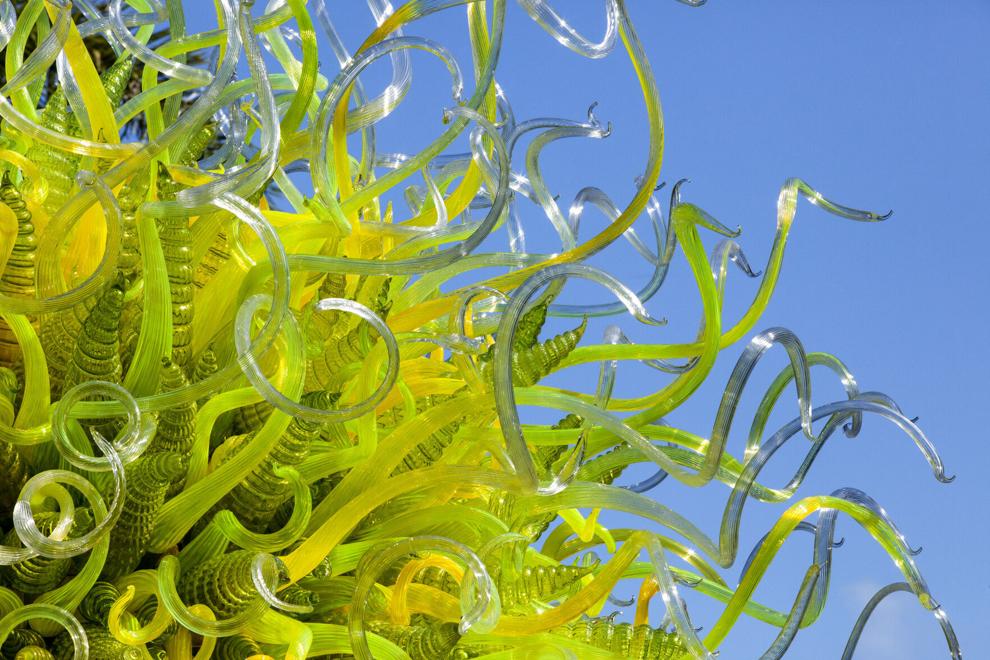 "Chihuly and Frank Lloyd Wright, two American originals taking inspiration from the country's unique physical and cultural landscapes, are a perfect fit at Taliesin West," said Stuart Graff, president and CEO of the Frank Lloyd Wright Foundation. "With our World Heritage buildings and mountainous desert backdrop, the Frank Lloyd Wright Foundation presents its first exhibition of this kind, revealing how art, architecture and nature come together to connect our visitors more deeply with the world around them."