Musical Instrument Museum (MIM) invites area residents to celebrate local this month as part of its "I Am AZ Music" series.
The August Celebrate Local event will be held Saturday and Sunday, Aug. 7–8, from 9am to 5pm each day. Residents can enjoy live music and other activities while celebrating Arizona's vibrant community of musicians and diverse musical styles.
While the programming is subject to change, here are a few of the events to enjoy:
Güiro Craft —Get creative and craft a güiro, a Latin American percussion instrument heard in many music genres that are popular in Arizona.
Photo Booth —Have your picture taken with a hands-free photo booth and digitally receive the photos!
Arizona Music Talk —Join Marshall Shore, Arizona's "hip historian," for a talk exploring music and instruments featured in the Arizona displays of the United States/Canada Gallery.
Pop-Up Performance: Luis Martinez —Enjoy a guitar performance by Luis Martinez, a talented Arizona-based artist and member of Phoenix-area ensembles the Stakes, LuMar and the Extreme Decibel Big Band.
Performance: Bossa Brazil (Saturday) —With a repertoire consisting of samba, bossa nova, and choro — three of Brazil's most recognizable and popular genres — the Arizona ensemble Bossa Brazil showcases the rich and varied musical styles of South America's most diverse and populous nation.
Performance: Jaleo (Sunday) — Jaleo performs a wide variety of Latin styles, such as salsa, Latin jazz, cumbia, and more. Directed by Colombian duo Alvaro and Camilo Moreno, the ensemble is made up of local musicians from Phoenix.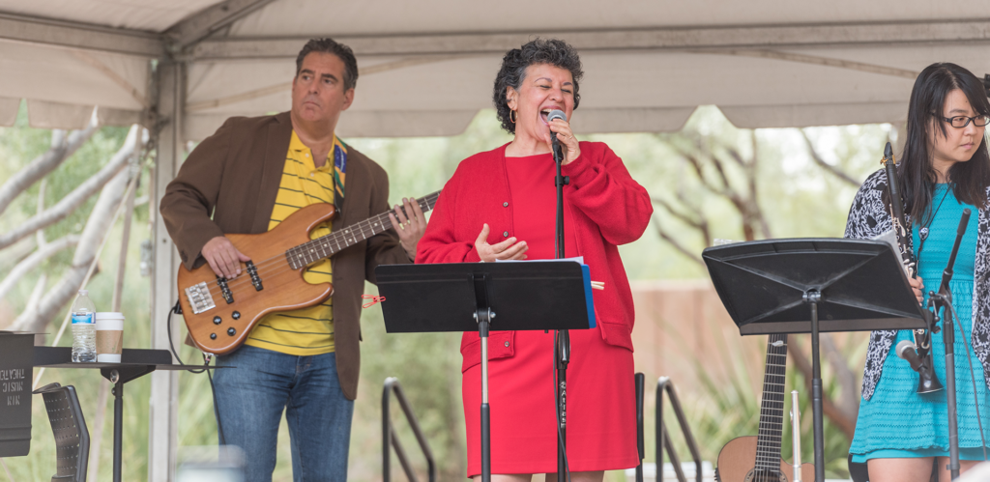 In addition, during MIM's Celebrate Local event, save 20 percent on most items in-store and online. The event is included with paid museum admission and free for members.
Musical Instrument Museum is located at 4725 E. Mayo Blvd., Phoenix. For additional information, call 480.478.6000 or visit mim.org.