One of the few theater companies in the nation to have produced all 10 of August Wilson's American Century Cycle plays, Black Theatre Troupe (BTT) is performing the acclaimed "Joe Turner's Come and Gone" now through Feb. 19.
Originally produced by BTT over 20 years ago during its 1999/2000 season, "Joe Turner's Come and Gone" marks the revival of Wilson's American Century Cycle for the next generation of audiences at BTT.
Performances are at the Helen K Mason Performing Arts Center, located at 1333 E. Washington St. in Phoenix. Tickets are $48 and are on sale at blacktheatretroupe.org or by calling 602-258-8128.
Set in 1911 Pittsburgh, "Joe Turner's Come and Gone" chronicles black life of that time. Each resident of a black boarding house has a different relationship to their past of slavery, as well as to their urban present. Wilson gives haunting voice to the souls of this dispossessed group of Americans at the beginning of the century. It is his epic vision, power and poetic sense that lift their stories to strange and compelling heights.
"Joe Turner's Come and Gone" features a powerful cast including Mike Traylor as Bynum and Roosevelt Watts as Herald Loomis, both of whom were cast in "Jitney" as part of the celebrations for this year's grand opening of August Wilson House in Pittsburgh. Mark Clayton Southers, one of the nation's foremost interpreters of Wilson's work, has come to Phoenix to direct the show.
Other cast members include veterans from previous seasons including Calvin J. Worthen as Seth Holly, who appeared as Wilkie in "A Soldier's Play;" Rapheal Hamilton as Jeremy, who appeared in "A Soldier's Play;" Rico Burton as Bertha Holly, who appeared in "Blues in the Night" and "Trouble in Mind;" as well as Joe Kearns as Rutherford Selig, who played opposite Burton in "Trouble in Mind."
Shonda Royall, who was recently seen in "Barbecue," takes the role of Molly Cunningham, while actress Dzifa Kwawu returns to BTT for the first time since her appearance in the production of August Wilson's "Seven Guitars" in 2017.
Ten-year-old Imani Jones takes the role of Zonia, following her December 2022 appearance in "Black Nativity." Additionally, 12-year-old Jaelyn Walker will take the role of Reuben, returning to BTT after portraying roles in the company's productions of "Caroline or Change," "The Wiz" and "Black Nativity."
Newcomer Amanishakhete Anacaona rounds out the cast as Mattie Campbell.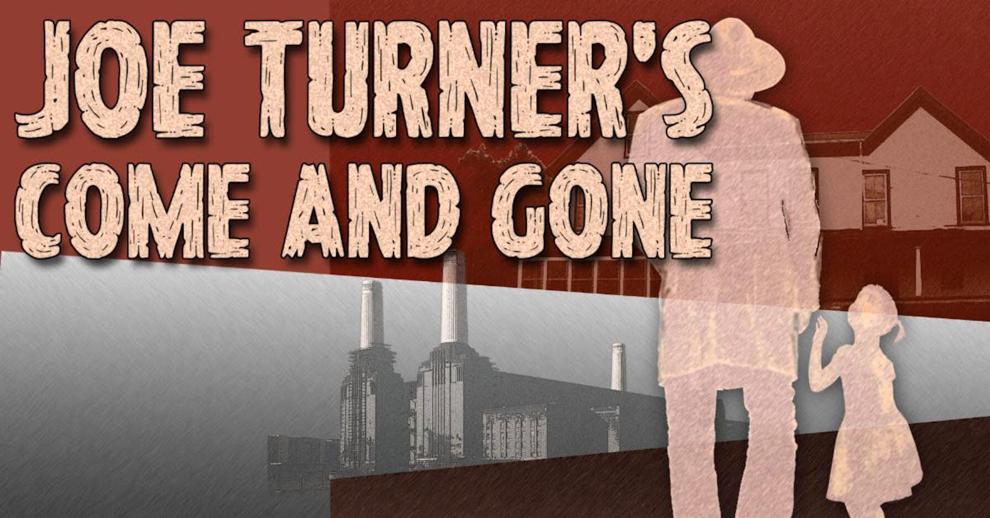 In anticipation of "Joe Turner's Come and Gone," August Wilson House and the Pittsburgh Post-Gazette will present BTT The American Century Award, recognizing the company's rare accomplishment of producing all 10 of August Wilson's American Century plays.
Founded by Helen K. Mason in 1970 as a space for underserved artists to share the Black experience, BTT began performing small plays, poetry readings, and musical performances in a community center in Phoenix's historic multi-cultural Eastlake Park.
The Helen K. Mason Performing Arts Center is now the company's permanent home, a state-of-the-art facility located at Washington and 14th Streets in downtown Phoenix – exactly two blocks from where it all began. It features a 150-seat theatre, rehearsal space, costume shop and administrative offices. BTT's main-stage productions and educational outreach programs serve constituents from seniors to young adults and children. 
Recognized as one of the longest, continuously operating black theater companies in the United States, BTT has become one of Phoenix's major cultural attractions, providing training, employment and performance opportunities for multi-ethnic and underserved artists for over 50 years.
BTT's productions and educational outreach programs broaden and enhance relationships within the community, from seniors and young adults to children, fostering understanding outside the black community and bridging divisions which have too often separated people of color from the majority population. For more information, visit blacktheatretroupe.org.