From dining out, dining at home, morning coffee, wine and beer tastings, to Phoenix Rising, burgers, BBQ, butterflies floating or float therapy and more, we've put together a list of ways to make Dad feel special and relaxed this Father's Day. |CST
#1. Surf & Turf or Brunch at Ling & Louie's Asian Bar & Grill
Treat Dad to a flavorful day at Ling & Louie's
Head over to Ling & Louie's for Father's Day Brunch & Brew from 11am–3pm. Draft beers, Spicy Bloody Marys and Make your Own Mimosas (traditional, Strawberry, Mango, Peach or Pineapple) will be offered for $4 with any brunch item. There is something for every Dad on their Brunch menu including Surf & Turf Benedict, Char Siu Pork Benedict, Tempura Chicken and Waffles, Very Berry French Toast, Blackened Chicken and Pork Hash, Lings Avocado Toast and Breakfast Sliders.
Later in the day, guests can create their own surf and turf with the Father's Day Surf and Turf Spectacular, only $23 from 3pm-close. Choose from a favorite Surf (salmon, scallops or shrimp), Turf (sizzling chicken, steak or pork tenderloin) and Sauce (Savory Sesame-Garlic Glaze, Spicy Chili-Soy, or Sweet Ginger-Garlic Sauce). Choices will be expertly wok'd with asparagus, onions and mushrooms, and served sizzling tableside with a bowl of wasabi mashed potatoes.
The Scottsdale location will also be partnering with 21 Degrees Cigar Bar (their neighbor) to pass out complimentary cigars to all Dads who celebrate at Ling & Louie's Asian Bar and Grill that weekend. 
Find Ling & Louie's in Scottsdale at 9397 E. Shea Blvd. For additional information, call 480.767.5464 or visit lingandlouies.com.
#2. Wake up with World's Greatest Dad blend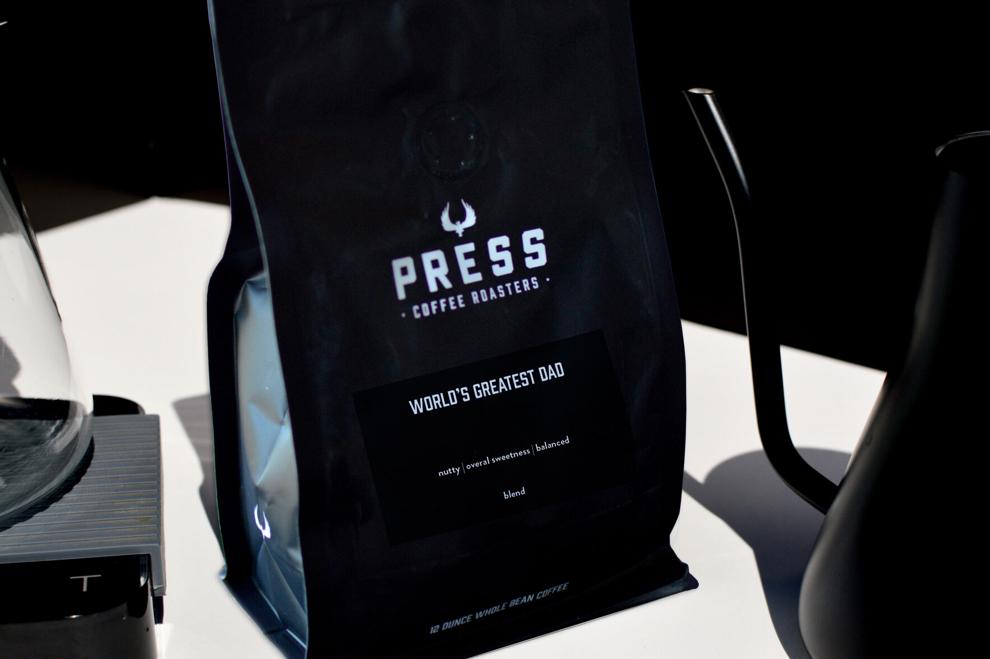 Press Coffee is offering its annual release of the World's Greatest Dad blend. Now Dad will know he is the greatest with every cup of coffee. The specialty blend and limited supply bag will be sold at all Valley Press locations and online for $16 through the end of June. The coffee is a full-bodied brew with notes of tobacco and cedar with a molasses sweetness.
For more information visit presscoffee.com.
#3. Hit the Wine Trail in Old Town Scottsdale for Sunday Sippin'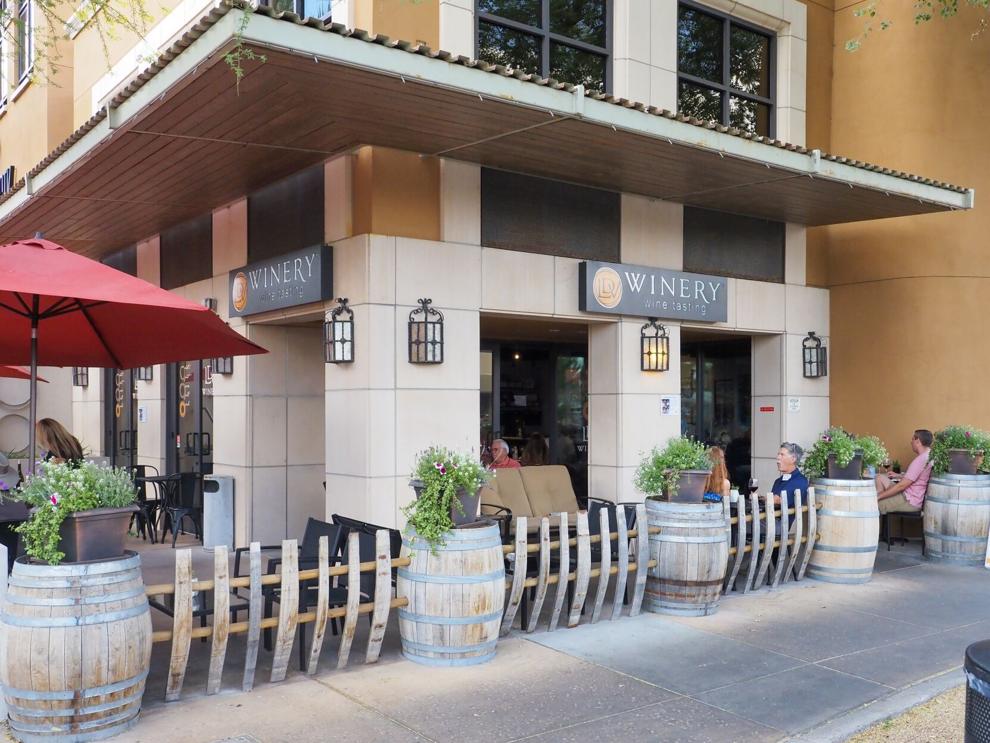 Local wineries and tasting rooms in Old Town Scottsdale have teamed up to announce Scottsdale Wine Trail Sunday Sippin' — a weekly event taking place every Sunday in June from 4pm to 6pm
Wine aficionados are invited to sip their way along the Scottsdale Wine Trail, stopping into each participating winery tasting room to experience the best of what Arizona vineyards have to offer. Each stop showcases a special offer during the Sunday Sippin' events. Participating wineries include Aridus Wine Company Tasting Room, Carlson Creek Winery Tasting Room, LDV Winery Tasting Room, Merkin Vineyards and Salvatore Vineyards Tasting Room.
Learn more about events happing in Old Town Scottsdale during June Days at oldtownscottsdaleaz.com/junedays.
#4. Take a Beer Tasting Tour at Desert Ridge Marketplace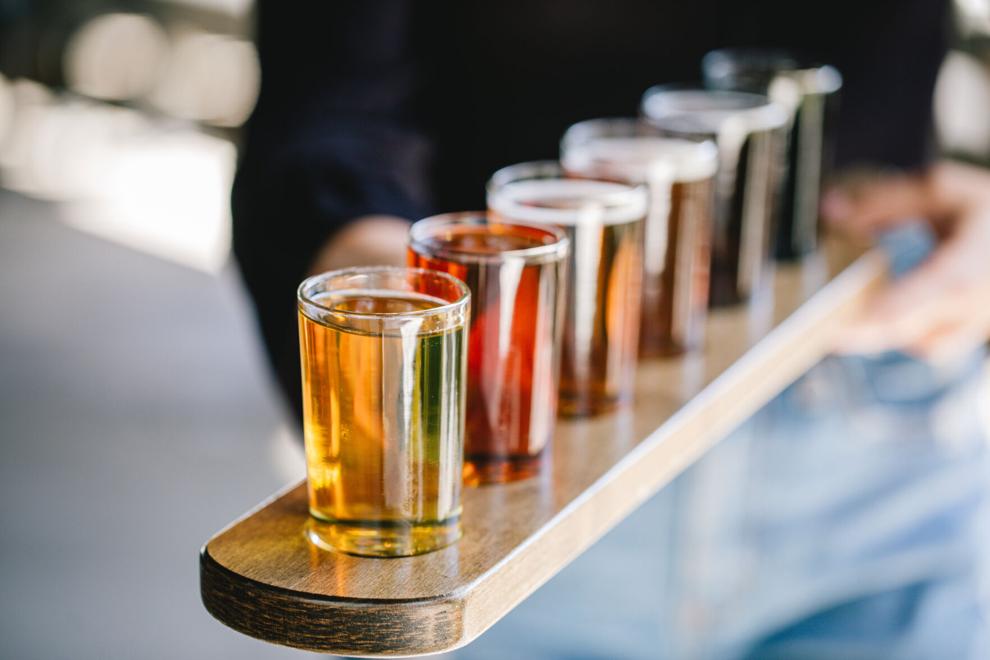 Now through June 22, cruise by all your favorite hop spots during Desert Ridge Marketplace's Beer Tasting Tour. Grab a beer passport from one of the below participating locations or the Desert Ridge Marketplace Security office and then enjoy a brew any time between 5pm and midnight. Earn three stamps on your beer passport and instantly redeem a $10 gift card to either Thirsty Lion or Copper Blues Live (while supplies last).
Participating locations:
𝐂𝐨𝐦𝐢𝐜𝐗 — $2 Off Select Draft Beers
𝐂𝐨𝐩𝐩𝐞𝐫 𝐁𝐥𝐮𝐞𝐬 𝐋𝐢𝐯𝐞 — $2 Off Local Drafts, including the all-new Copper Lager
𝐃𝐚𝐯𝐞 & 𝐁𝐮𝐬𝐭𝐞𝐫'𝐬 — $2 Off Select Draft Beers
𝐌𝐚𝐣𝐞𝐫𝐥𝐞'𝐬 — $2 Off Select Draft Beers
𝐓𝐡𝐢𝐫𝐬𝐭𝐲 𝐋𝐢𝐨𝐧 — $2 Off Any Beer on the Arizona Beer Flight — Includes: Arizona Gold Ale, Borderlands Noche Dulce Porter, Dragoon IPA Phx Beer Co., Four Peaks Kilt Lifter, Oak Creek Amber and Papago Orange Blossom.
Plus, be entered to win a grand prize when you register. Desert Ridge Marketplace is located at 21001 N. Tatum Blvd. in Phoenix. Find additional information and register at shopdesertridge.com/dad.
#5. Kick it up a notch with Phoenix Rising's Father's Day special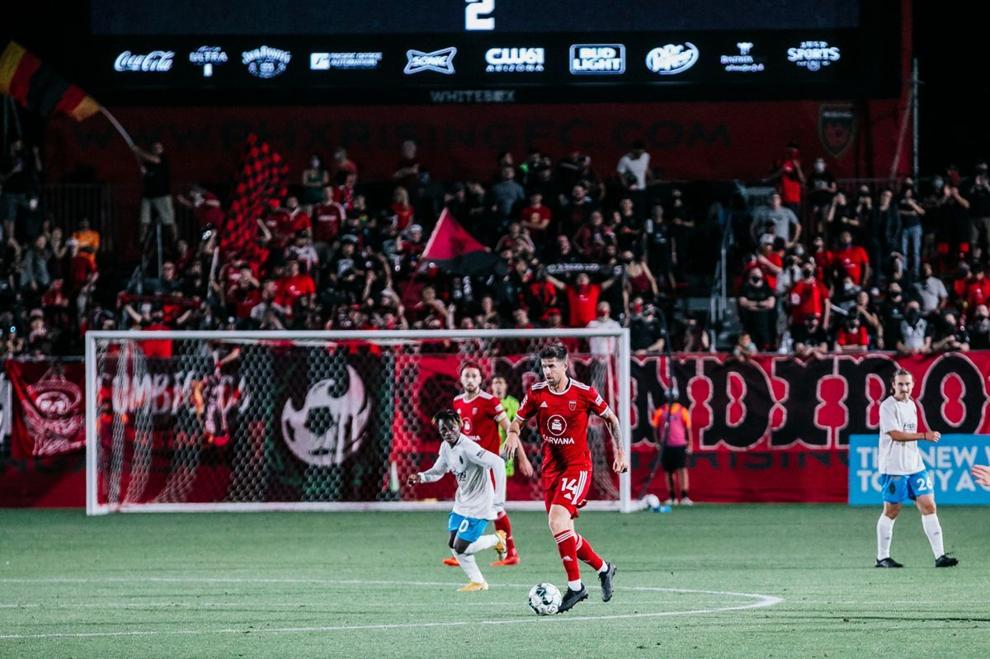 Phoenix Rising FC will honor fathers and father figures this weekend with a special offer the entire family can enjoy. Starting at $26 per ticket, the Father's Day Package includes:
One Ticket to the July 17, 7:30pm, match vs. LA GALAXY II
A voucher good for one food and beverage item
A Rising FC T-shirt from Just Sports
A pre or postgame picture on the field with the family
$10 Four Peaks gift card (One per account — Tempe location)
Phoenix Rising Soccer Complex is located at 19593 S. 48th St., Chandler. Stadium and game-day guidelines are updated on the team website here. To purchase the Father's Day package, go here.
#6. How about a burger and frozen margarita to go? (And yes, you'll want fries with that!)
Hopdoddy Burger Bar, a craft burger and brew joint, wants to rock your taste buds with its June Burger of the Month: The Double Stack Comeback. The heaping double-decker burger is stacked sky high with Hopdoddy-quality ingredients including two Certified Piedmontese burger patties (verified all-natural, hormone-free, steroid-free, antibiotic-free and never frozen), cheese, special Alabama comeback sauce, lettuce, pickles and diced white onions on a fluffy sesame seed bun.
Hopdoddy's Burgers of the Month showcase the restaurant's talent for serving the familiar in an unfamiliar way through innovation and quality ingredients. That means a rotating selection of crave-worthy burger creations like the Double Stack Comeback. Upcoming burgers of the month include: The Cousin Vinnie, inspired by a sub sandwich; The Que, a barbecue burger; The Ultimate, an umami creation.
For Father's Day, be sure to pair the burger with Hopdoddy's signature Truffle Fries (hand-cut fries tossed with Truffle Oil, Parmesan & Chives. Served with Truffle Aioli) and, if you are taking this order to go, don't forget to add a Roadie — a half-gallon bag of frozen house margarita — so you and Dad can chill at home.
Find locations in Phoenix and Scottsdale. For additional information, visit hopdoddy.com.
#7. Give Dad a day off and leave the grilling to the pros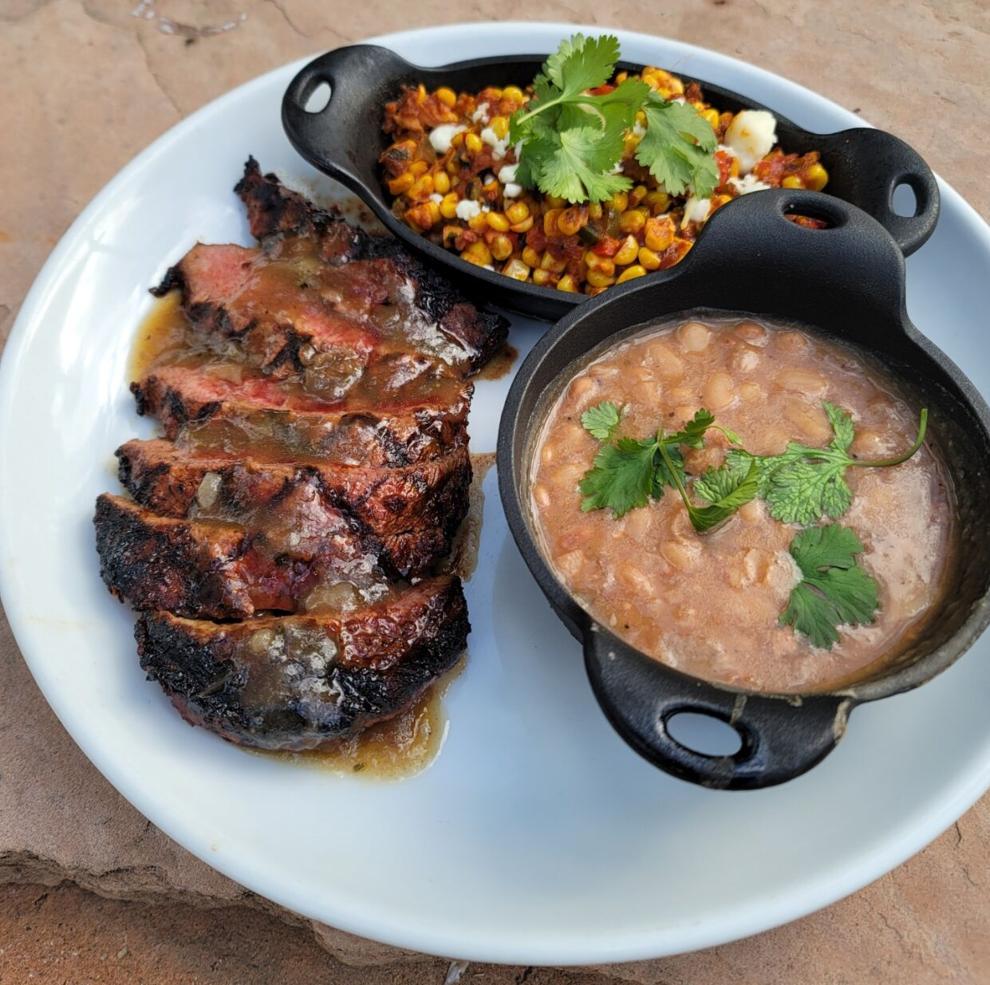 This Father's Day, Keeler's Hospitality Group is giving dads a break from the grill with a special at both their Liberty Station American Tavern and Smokehouse locations in Scottsdale as well as at Keeler's Neighborhood Steakhouse in Carefree.
All day long, the restaurants are offering 20 percent off all to-go orders, and dads dining in can enjoy $2 beer or wine (with the purchase of an entrée). So, instead of stoking the smoker, all Dad has to do on his special day is sit back and relax with a great meal and a refreshing beverage.
Reservations can be made by calling 480.278.7044 for seating at Liberty Station DC Ranch, 480.595.9930 for Liberty Station Terravita or 602.374.4784 for Keeler's Neighborhood Steakhouse. For more, visit keelerssteakhouse.com or libertystationtavern.com.
#8. Take a cool stroll through Butterfly Wonderland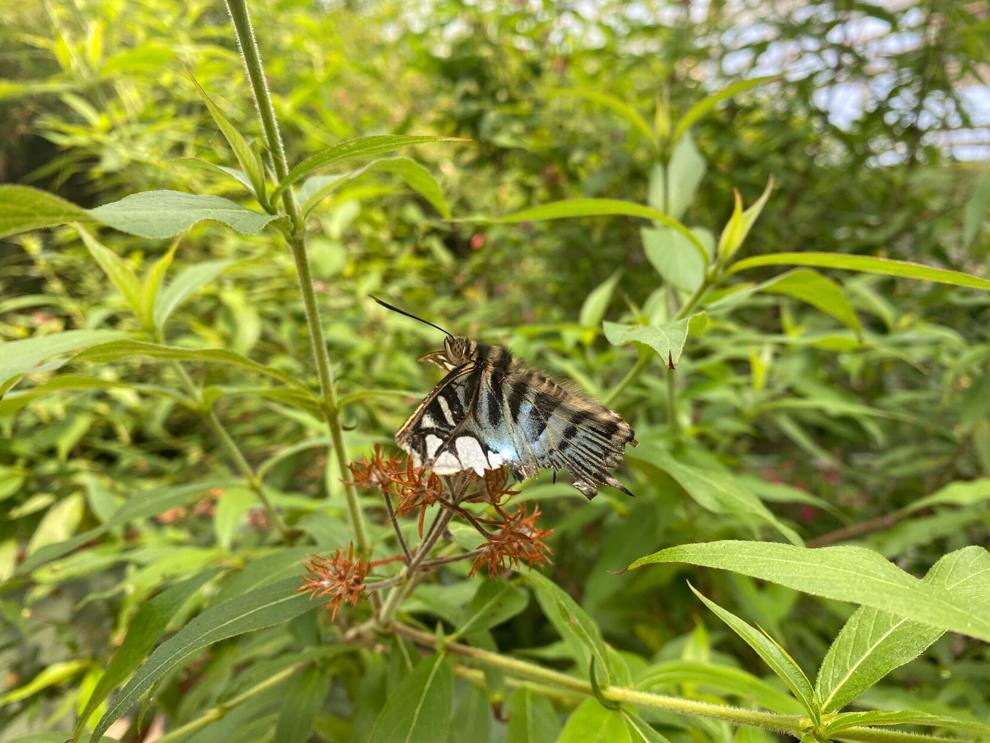 As one of the largest butterfly conservatories in North America, Butterfly Wonderland is a lush, tropical paradise alive with thousands of friendly butterflies from all over the world. From 9am to 5pm on Father's Day, Dad will receive $3 off of admission. A great option for dads with curious youngsters.
Butterfly Wonderland is located at 9500 E. Via de Ventura in Scottsdale. For additional information, call 480.800.3000 or visit butterflywonderland.com.
#9. Help Dad Relax through Float Therapy
True REST (Reduced Environmental Stimulus Therapy) is a zero-gravity environment that allows the mind and body to completely let go, relax and reset. Using 1,000 pounds of Epsom Salts, the buoyancy of the water makes floating on water feel like floating on air. By eliminating the forces of gravity pulling on the musculoskeletal and nervous systems, Dad can effortlessly relieve pain, relax, recover, and improve sleep in this unique state.
True REST Float Spa says that flotation therapy (aka sensory deprivation) offers relief and benefits which are cumulative — they build on themselves with each subsequent session, which is why the company is offering a 3-Pack Float Session gift pack this Father's Day. Now through June 21, residents can purchase a 3-float pack for just $129. In addition, members of True REST can purchase the same package for just $99.
Find locations in Scottsdale, Chandler, Gilbert and Glendale. For additional information or to purchase the gift pack, visit truerest.com/dads. 
#10. Dads get a free dessert on Father's Day at Chompie's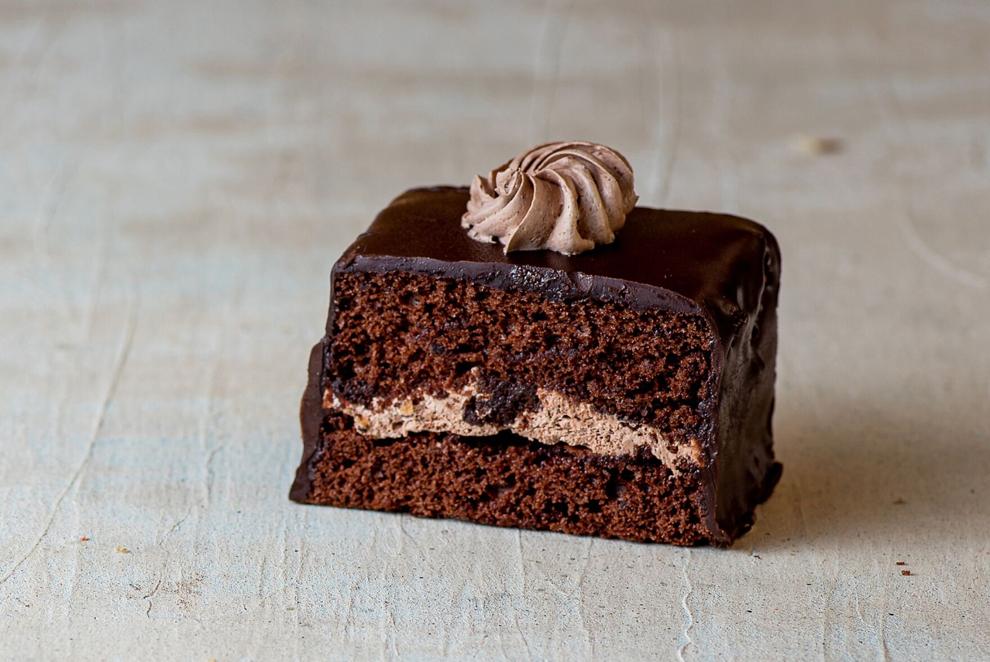 Give Dad an extra sweet surprise this Father's Day by treating him to a meal at Chompie's locations across the Valley. And Chompie's will sweeten the deal by offering Dad dessert — on the house.
Dads can have their choice of a free slice of cake or a large black and white cookie with purchase of an entrée. Offer is available exclusively for dine-in guests.
Find this deal at six Chompie's locations across the Valley. For more information, visit chompies.com.