Darrell Peruch opened A-Authentic Garage Door Services In September 1999 and his business has steadily grown since then. A-Authentic covers services ranging from replacing the springs, to completely changing your garage door to fit your home's aesthetic. 
Peruch is a local. He was born and raised in Phoenix by his parents who still live in the house they built in the 1960s. Peruch went to high school and community college in the area and decided to stay when he graduated. In 1994 he opened Peruchio's Pizza and Wings after working at Streets of New York pizza for a few years.
Eventually, he decided to sell his business, much to his then wife's chagrin, and open A-Authentic, which is now one of the most highly rated garage door companies in Phoenix.
"I put up for sale my three pizza places and my wife at the time thought I had lost my mind," Peruch said. "She certainly had thought I lost my mind. That was 1999."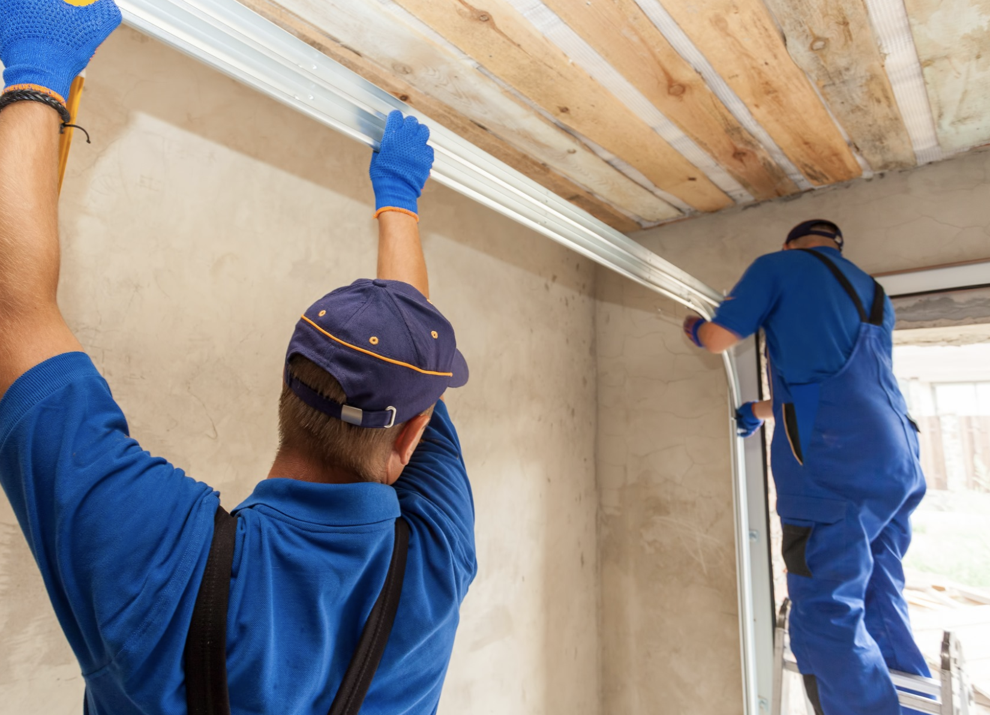 Customer service is top of mind
A-Authentic has a 4.9 star rating on Google Reviews, a 4 star rating on Yelp and a 4.94 rating with the Better Business Bureau. Peruch said he just does his best to keep everyone happy by making sure his technicians respond to calls quickly and checking in on customers after the job is done.
"It's actually not as hard to get good reviews as you think, if the work matters to you," Peruch said. "We're not perfect. We've had people angry at us, but if there's a problem, we're going to address it. We're going to fix it."
There is a manager on site who answers complaints and makes sure a technician is sent out to fix a problem, if one occurred. Peruch and managers will also take it upon themselves to check their tech's work by visiting homes they've worked on. This helps ensure their technicians are doing the job right the first time.
"If we did something wrong we absolutely fix it," Peruch said.
Anytime, almost anywhere
If you need a repair technician at any time, day or night, A-Authentic offers 24/7 service, every day of the year, except Easter, Thanksgiving and Christmas, at no extra charge for evening or weekend fixes. 
"When I started in 1999 it was commonplace to charge $200 plus parts and labor after 5 p.m. or on the weekends," Peruch said. "To try and get busy we offered no extra charge evenings or weekends. Then we started to get busy in the evenings and weekends because everyone charged so much more. We pretty much changed the entire industry. No one did that back then."
The office will give you a one hour window to expect the tech on the same day you call. It does not matter what part of Phoenix you are in, because A-Authentic covers the entire area.
"We go as far north as Flagstaff, 120 miles away, and we go as far south as Casa Grande, which is maybe 60 miles away," Peruch said. "We serve basically all of Maricopa County."
A-Authentic has a 15,000 square foot warehouse filled with garage door parts. All technicians carry a multitude of parts in their trucks at all times, meaning in most cases, that they will not show up to do the job only to leave because they need a part. One of the items they carry is a scale for weighing garage doors, which help them determine what type of spring is needed.
"Most companies just wing it," Peruch said. "If you have a good guy they can get it right most of the time, but if you have a guy that's newer they're going to get it wrong a lot. With a scale we don't get it wrong ever."
Quality service and quality parts
Many people know that if you want something done well that will last, it will cost more than a cheap fix. A-Authentic buys the best quality products to ensure that you will not have to fix your garage again in a year.
"You pay a little more upfront, but you won't see us again for another seven to 10 years," Peruch said. "In the long run hiring us will cost you less."
If you are in need of garage door maintenance, A-Authentic is available at any time day or night.