Students ages 12 to 17 are invited to attend the STEAM (science, technology, engineering, art, math) & Dream Summit, an educational event designed to provide exploration of these disciplines while inspiring and motivating the next generation of entrepreneurs and technology leaders, at the ASU campus on Friday, April 21.
Students who participate in the STEAM & Dream Summit will take part in a variety of STEM Labs with topics such as virtual reality, creating the future of tech education, money management and entrepreneurship. Environmental sustainability will also be a STEM Lab topic, to coincide with Earth Day on April 22.
The STEAM & Dream Summit is sponsored by American Family Insurance and hosted by award-winning child prodigy, technology and arts enthusiast and community leader Dorothy Jean (DJ) Tillman II.
At 16, Tillman is currently a doctor of behavioral health candidate at Arizona State University. Given the nickname "Dorothy Jeanius" by her friends and family, she is also the founder and CEO of the Dorothyjeanius STEAM Leadership Institute, having launched Dorothy Jeanius STEAM Labs in Chicago and West Capetown, South Africa, in 2020.
The nonprofit offers online programming nationwide with a focus on motivating and inspiring youth – particularly underserved youth – to pursue STEAM disciplines.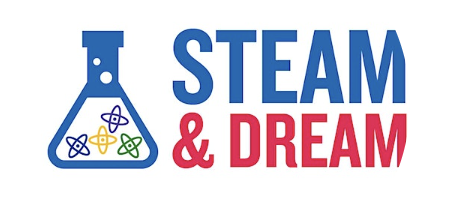 The STEAM & Dream Summits build on the STEAM & Dream programming that began in Milwaukee during COVID-19 in response to a lack of access to computers and STEM programming at home.
In support of this programming, American Family Insurance made a $1.2 million investment in Urban Future Centers, a collective of community-based organizations committed to using their connections and resources to foster partnerships that build power and advance empowerment and equity for communities most impacted by physical, economic and social disparities.
"STEAM & Dream was created to give youth, particularly BIPOC youth, the opportunity to explore the opportunities technology and STEAM-based fields can offer, through innovative and engaging programming, workforce training, mentorship, entrepreneurship and more," said Jim Buchheim, American Family community and social impact officer.
"Through the STEAM & Dream Summits and investment in our amazing partners who lead the way, we're able to offer this exciting programming in more cities and empower individuals to pursue and reach their dreams and help build strong, thriving communities for all."
The event will take place from 9 a.m. to 2:30 p.m. Friday, April 21 at Arizona State University's Thunderbird School of Global Management, located at 401 N. First St. in Phoenix. The summit is free to attend, though registration is required. Registration is available via Eventbrite.