"Wright's work teaches us how to stay more deeply connected, to nature, to beauty and the arts, and to the people around us." —Kevin Conley, Frank Lloyd Wright Foundation
Frank Lloyd Wright fans and architecture lovers of all ages will once again experience one of Wright's most personal creations, Taliesin West, when his desert laboratory and famed winter home reopens to the public Thursday, Oct. 15.
Taliesin West joins a handful of other Wright sites across the country that have recently reopened, including Taliesin in Wisconsin, Fallingwater in Pennsylvania and The Guggenheim in New York City, which reopened Oct. 3.  
The Taliesin West reopening offers: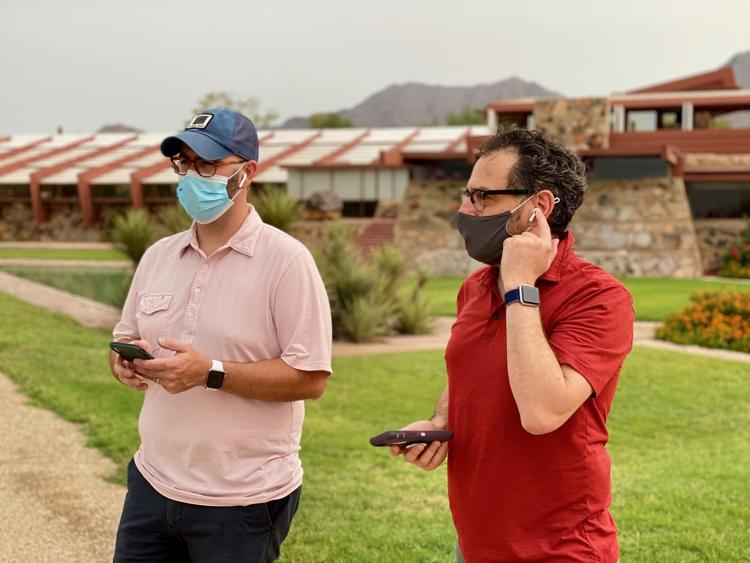 1. A Self-Guided Audio Tour
The debut of a new tour allows visitors a safe and interactive experience at Arizona's only cultural UNESCO World Heritage Site. The highlight of the audio tour will be hearing Wright's own spoken words firsthand through original audio recordings.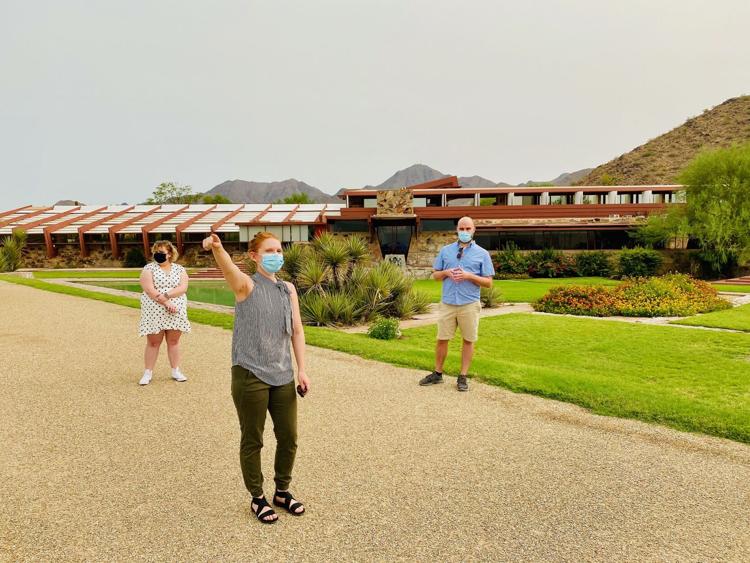 2. Revamped Insights Tour
The tour offers a more intimate experience with fewer people per group, masks required, mindful social distancing in place, and more time spent outdoors.
3. A Safe and Comfortable Experience
Additional cleanliness, safety measures and protocols are in place.
4. More Access for Everyone
Recent ADA upgrades make the site more accessible.
"We are incredibly excited to welcome visitors safely back to Taliesin West, especially during this time when Frank Lloyd Wright's inspiring work is needed most," said Kevin Conley, vice president of public engagement for the Frank Lloyd Wright Foundation. "For the past several months, we've all been feeling disconnected from the people and world around us. Wright's work teaches us how to stay more deeply connected, to nature, to beauty and the arts, and to the people around us. In this difficult year, we know the experience of Taliesin West and these meaningful connections will inspire our visitors to live happier and healthier lives."
Tickets for tours starting Oct. 15 are available to book online. Taliesin West will be open for tours Thursday through Sunday with hours on Thursday and Sunday from 10am to 2pm and Friday and Saturday from 10am to 7pm. The Insights Tour is $40 for adults, $30 for students (ages 13-25 with valid student ID) and $19 for youth (ages 6-12). Access to the self-guided audio tour and Taliesin West is $20 per guest with advanced online ticket reservations required, as capacity is limited for safe social distancing.
Taliesin West is located at 12621 N. Frank Lloyd Wright Blvd., Scottsdale. For additional information, visit franklloydwright.org.
---
All photos courtesy of Frank Lloyd Wright Foundation