The Arizona Sonoran Desert Tortoise remains an amazing native tortoise; however, an exotic tortoise, the African spurred or sulcata tortoise, which is native to the Sahara Desert, can now be found in our desert region. While as babies, these tortoises seem similar; the differences are "Goliath."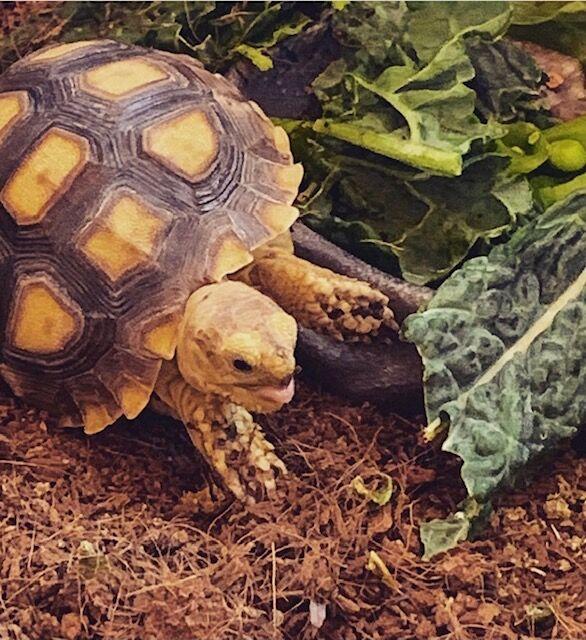 Southwest Wildlife Conservation Center (SWCC) has such an exotic tortoise named Goliath living at our sanctuary. As you tour SWCC and encounter our sanctuary resident, you will marvel at his enormous size and amusing personality. His unstoppable persistence to follow tours for a snack makes Goliath an all-time favorite at the sanctuary.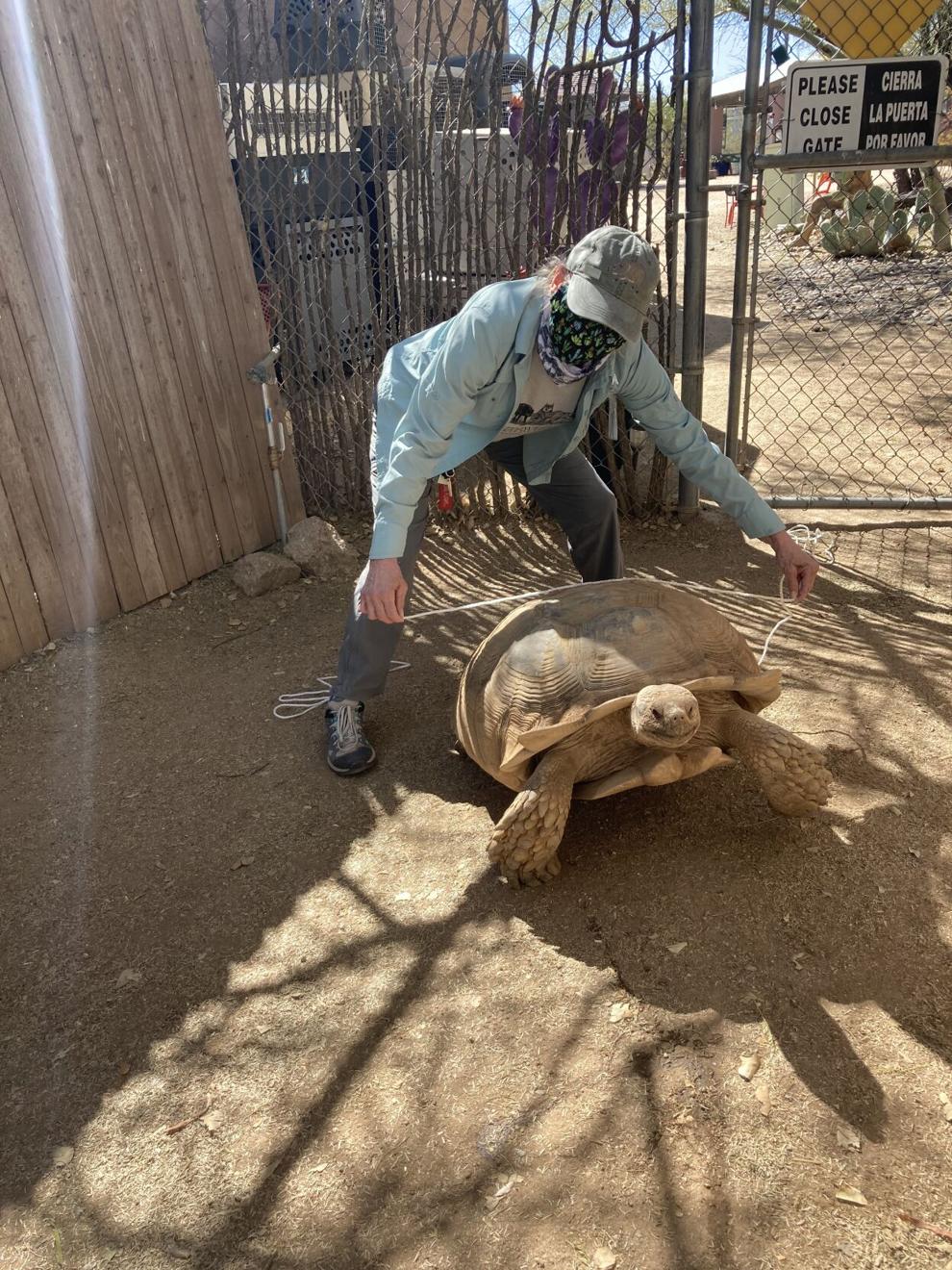 Weighing in at over 179 pounds, Goliath came to SWCC as a purchased pet store tortoise. After owning Goliath for about 11 years, the owners brought him to us in a U-Haul trailer weighing a hefty 150 pounds. Indigenous to the Sahara Desert, sulcatas can weigh up to 200 pounds and live 80 to 150 years. The African sulcata remains the largest mainland tortoise globally, with only two larger island tortoises found on the Galapagos Islands.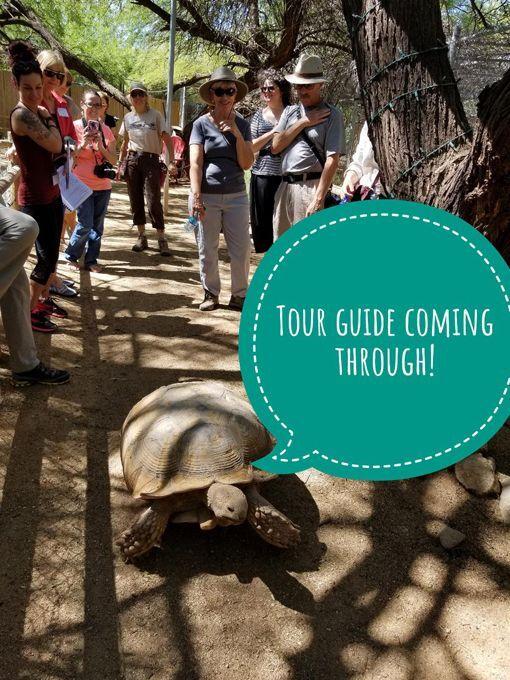 The sulcata displays spurs on the front legs and a wavy rear carapace. Our Goliath is a crepuscular herbivore, foraging only during the twilight hours and does not brumate in the winter. Visitors will see him on our tours year-round, but he is a little slower during colder temperatures. The sulcata cannot tolerate the extreme temperatures of the Sonoran Desert, so his habitat at Southwest Wildlife includes a cozy, heated tub for the winter and shaded cooler areas under the evaporative cooler for the summer.
In comparison, the much smaller desert tortoise is indigenous to the Sonoran Desert and lives up to 50 years. The legs offer a smoother surface, and the carapace remains somewhat rounded, not wavy as in the sulcata. This native herbivorous tortoise forages throughout the day and brumates during the winter. While the native Sonoran Desert tortoise and the non-native African sulcata tortoise share similar traits as young, size and physical features help distinguish between the species.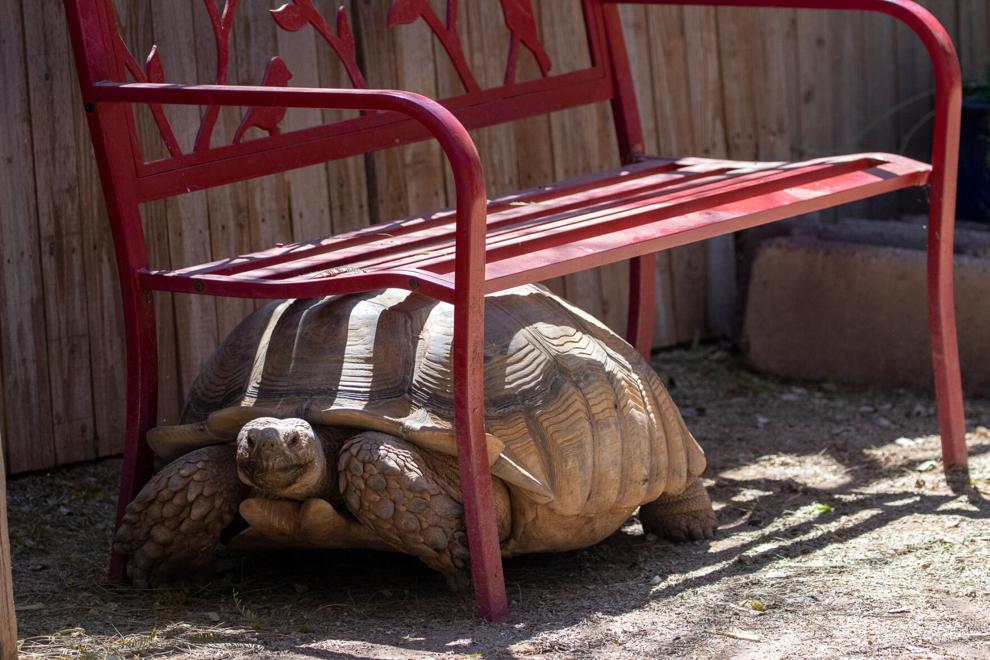 See our cheerful and charming friend Goliath, the African sulcata tortoise, and compare him to the native Sonoran Desert tortoises we house at Southwest Wildlife Conservation Center. His size and personality are Goliath! Choose a tour at www.southwestwildlife.org or bring the entire family on family day, the third Saturday of each month.