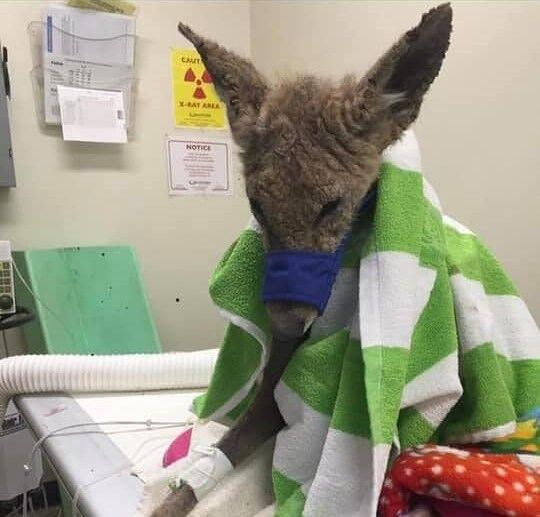 The call came in on the rescue hotline. The caller reported a small coyote in bad shape behind their house on the golf course. The coyote was a neighborhood favorite. Sadly, over the past year they had watched him deteriorate as his mange got worse.
When I arrived on scene it was not hard to see the coyote and he was in bad shape. He was completely hairless, very frail and you could literally see every rib and hip bone. I approached with my net and catch pole and carefully contained him for travel back to Southwest Wildlife Conservation Center (SWCC).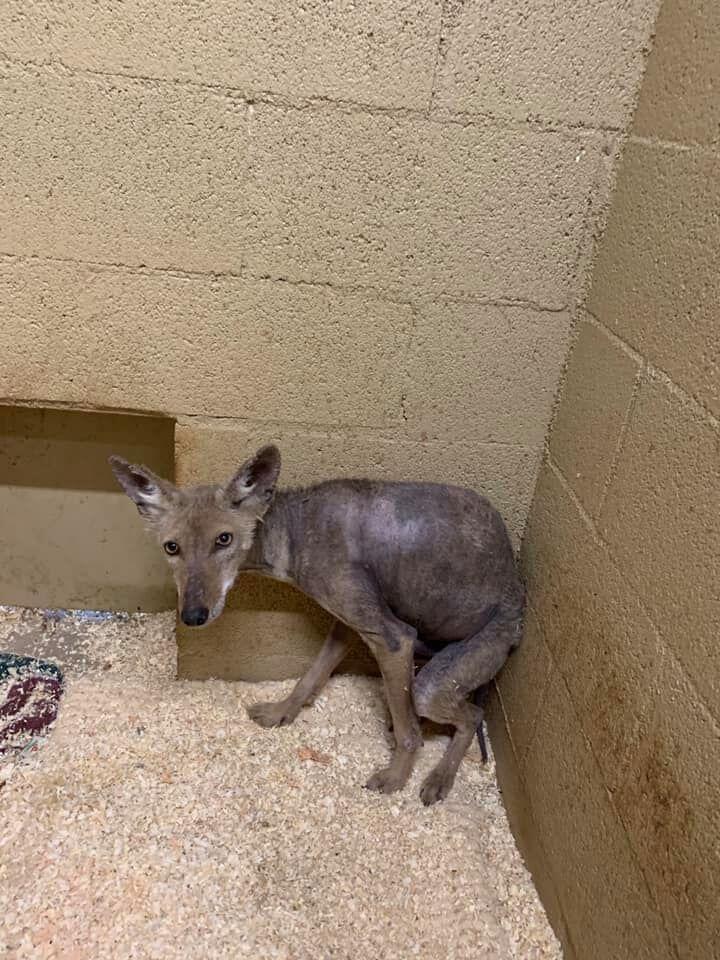 Once we arrived at SWCC, the little coyote could not regulate his body temperature due to the advanced progression of mange. He was underweight and in critical condition. Mange can cause hair loss, intense itching and dangerous secondary infections. With a weakened immune system, the coyote is vulnerable to other diseases, starvation and potentially deadly effects of exposure in its hairless condition. The vet techs knew that this little coyote needed immediate life-saving care. They worked to stabilize his condition by regulating his body temperature and even providing two blood transfusion therapies.
Luckily, the tireless efforts of the vet team were successful! The coyote stabilized and began the long period of rehabilitation. He needed time to gain weight, grow fur and get healthy if he was going to be able to be released. After five months of rehab, he was cleared to go home!!
I pulled up to the release site, not too far from where I rescued him several months earlier. I peeked into the crate and took one last picture. This coyote was a very different sight than five months ago. Healthy fur covered his body, he was alert and curious to his surroundings, and had gained back weight so I could no longer see his ribs or his hip bones. He was more than ready to go. I opened the crate into the spring night, and after a few encouraging taps on the back of the travel crate, he was off like a shot and into the night. The little coyote was home.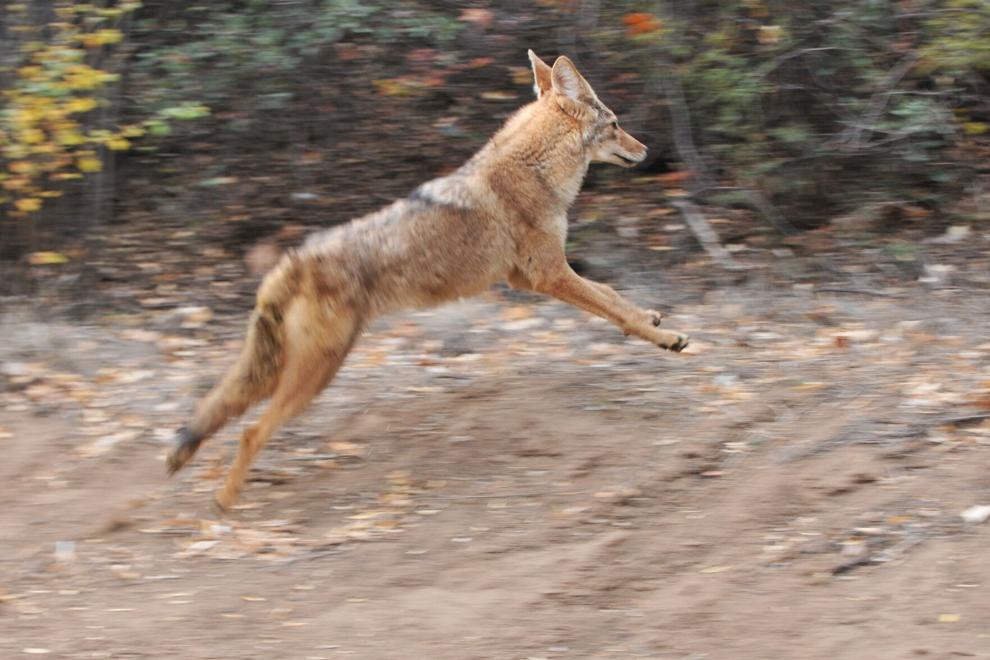 This is just one story from thousands we have to tell about the wildlife who pass through our doors and are returned to the wild. Call us at 480.433.5656 when you see orphaned or injured wildlife. We save wildlife…one life at a time!