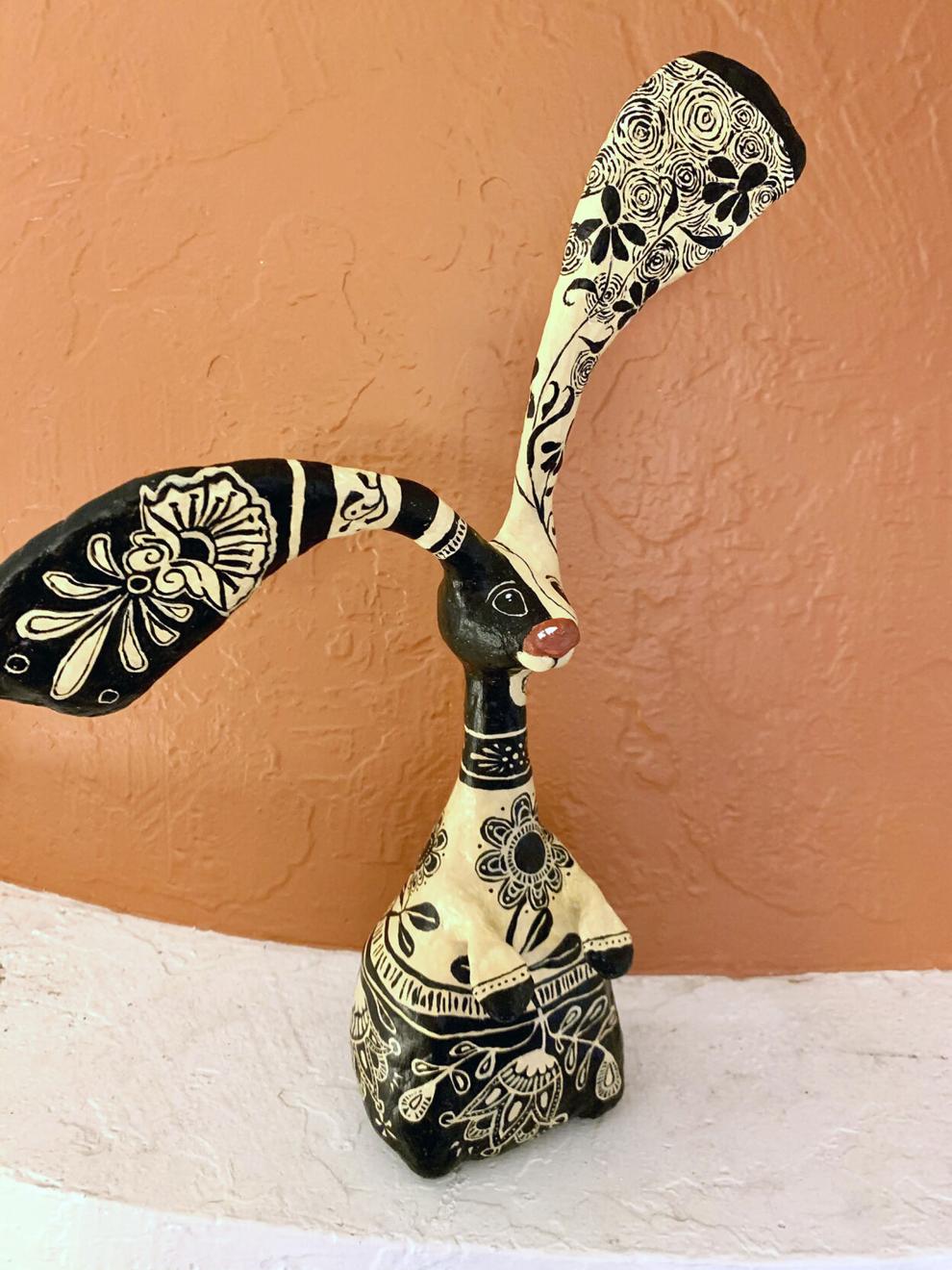 Valley residents are invited to view a one-of-a-kind collection of accomplished women artists displaying their formidable bodies of work under one roof at The Marshall Gallery on Main Street, in the center of Old Town Scottsdale.
Thursday, Oct. 14, and Friday, Oct. 15, the Scottsdale Arts District will welcome nine accomplished and distinctive women artists to The Marshall Gallery. Their work will be on display, along with all artists live painting during the event, for the public to experience.
The invitees run the gamut of contemporary fine art disciplines and genres, from landscape depictions, representational and figurative renderings, abstract realism and even a whimsical sculpture thrown in for good measure.
The featured artists on display include:
Naomi Brown's inspirational religious works have depicted Southwest and Western landscapes for nearly two decades.
Michelle Courier is a realist with a hint of tradition. Up close, her paintings reveal an impression, but from a distance they look as real as a photo.
Carol Estes explores the freedom of expression and mystery in her abstract work. Her colors and images reflect an inner buoyancy and optimism.
Debbie Gallerani's work is inspired by her love of comics. She captures the vibrant natural beauty and colors of the desert Southwest in her creations.
Whitney Gardner's fascination with rugged scenery led her to an artful study of the region's landscape.
Elena Golberg was born in Siberia and trained with acclaimed Soviet painters. She has grown to love her new home in the desert and specializes in Saguaro and other flora.
Terry Cooke Hall is a graphic designer by trade who, since becoming a professional artist, has earned awards and praise for her figurative contemporary works.
Emily Christensen McPhie's visual language is centered on family and faith, reflecting both toil and tenderness and designed to decipher truth.
Krystii Melaine is an Australian native whose fascination with the American West depicts her subjects with texture, depth and emotional connection.