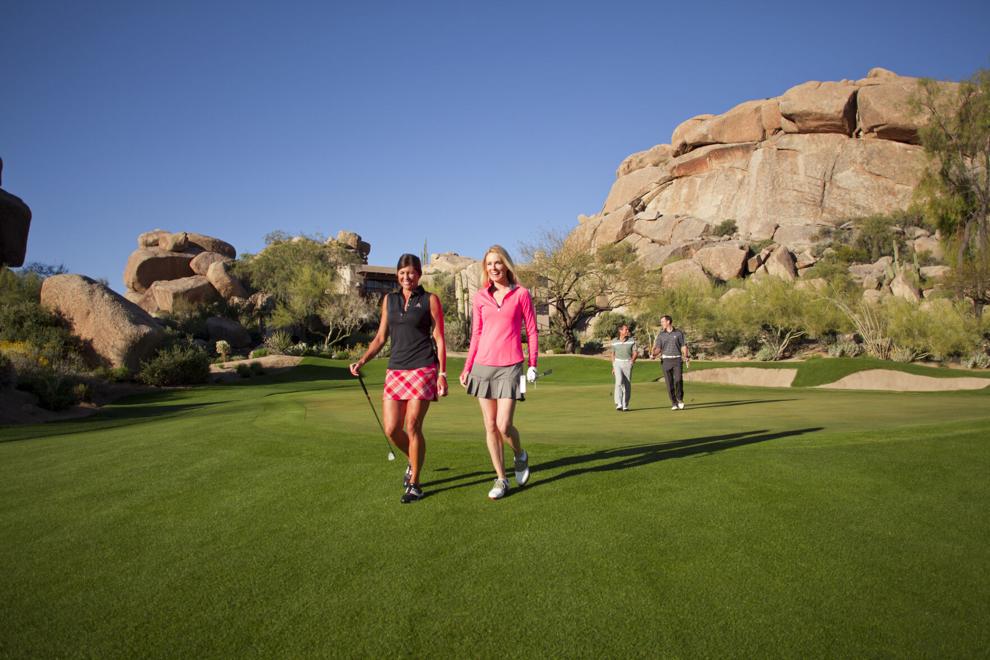 Golf Digest magazine recently announced its "2021-2022 Best Golf Destinations for Women" award and the Boulders Resort was named one of the "Top 33 Best Destinations for Women's Golf Trips." One of only two Arizona courses, the magazine praised the Boulders as a "visually stunning desert resort offering a pair of eighteen-hole golf courses with multiple women's tees. Off-course activities include rock climbing lessons, horses, and hot-air ballooning."
"We are incredibly proud to receive this new recognition," says J.C. Wright, Director of Golf Operations. "This year, we will be introducing new golf instruction programs that are specifically designed for the lady golfer, ranging from the new golfer to an experienced golfer." 
According to Golf Digest, the awards went to golf courses that their editors "vetted as the highest rated locations and regions, climate, vibe, activities, difficulty, and more." The awards also were based on a survey from avid female golfers and their favorite getaways. 
"It's fantastic to see," says Teresa Zamboni, co-owner of Nancy Lopez Golf Adventures, a Florida-based company that specializes in women's group trips. "It's time for women to enjoy the same things guys have been doing for years." 
For the full list of award winners, visit golfdigest.com/story/best-womens-golf-trips.