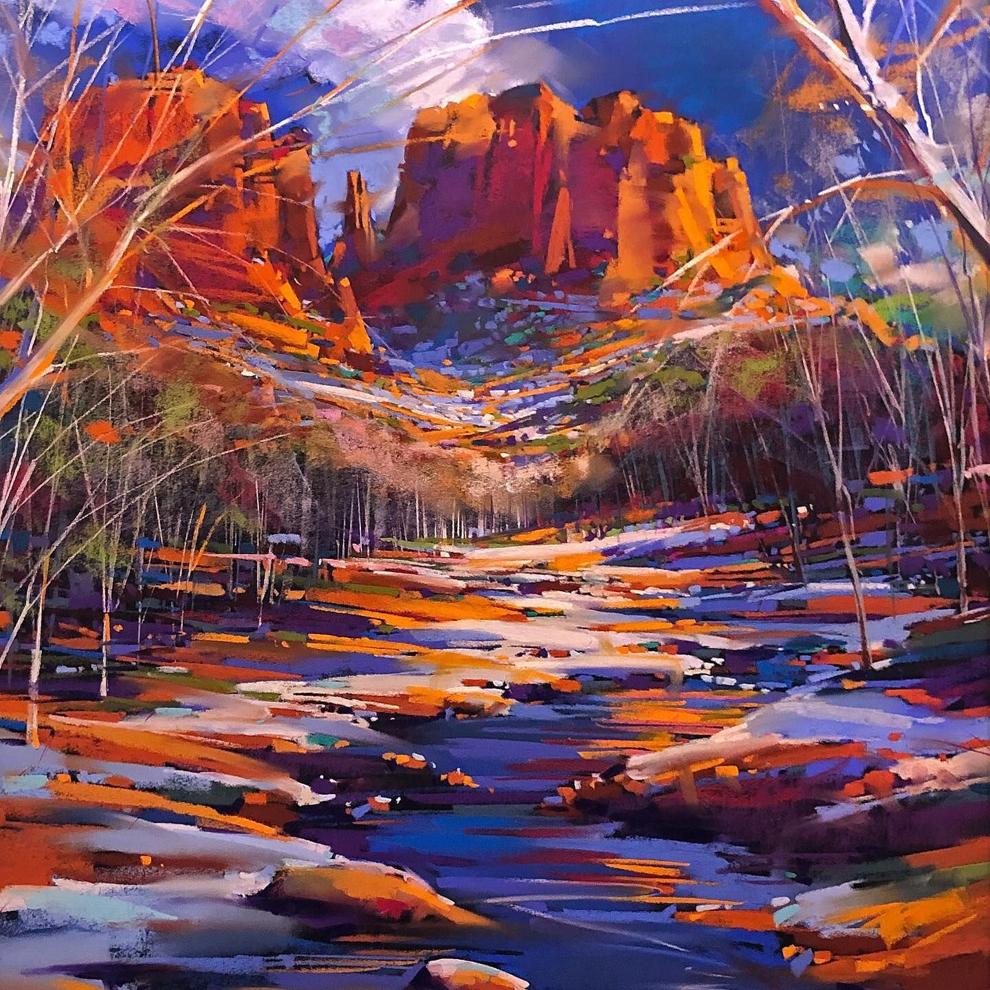 Thunderbird Artists will once again line the banks of the Scottsdale Waterfront with a selection of juried fine arts, delectable chocolates and musicians for the Waterfront Fine Art Festival. The 10th annual event is slated for Feb. 12–14.
Patrons can stroll throughout spectacular paintings, bronzes, glass, stone, copper, clay sculptures, photography and jewelry, while listening to live musical entertainment and sipping fine wines.
The Scottsdale Waterfront offers a sophisticated and stylish community in Downtown Scottsdale. The newest 1.1 million square foot development revitalization project of downtown has become the place to visit, be seen and shop. The waterfront has banks landscaped with festive palm trees, dramatic flowers, spectacular public art sculptures and fountains, plus open-air courtyards that give the area a European flair.
The Waterfront is located minutes away from 500 specialty shops, boutiques, over 75 contemporary, upscale restaurants and outdoor cafés, high-rise residential buildings and the Scottsdale Art District.