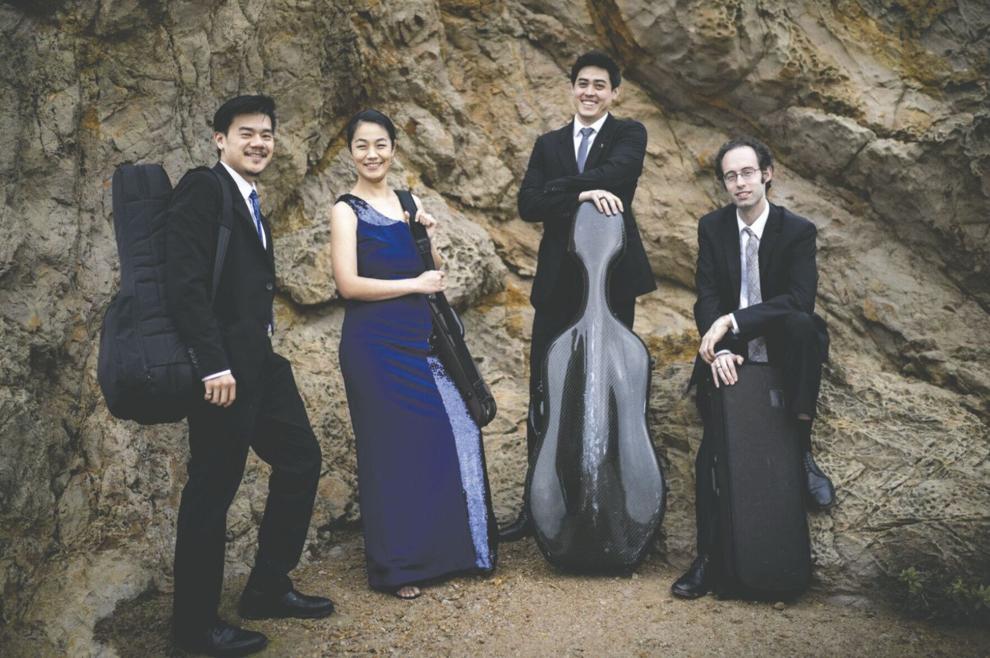 The Desert Hills Presbyterian Church's Music & Arts Committee will celebrate the end to a majestic season on March 6. 
"It's been a packed season and we are truly blessed," says Darla Gilchrist from Desert Hills Presbyterian Church's Music & Arts Committee. "The Committee has worked tirelessly to bring 10 events this season from a classical pianist to a biodramatist." 
The committee's season ends with the talented San Francisco-based Telegraph Quartet. The group composed of Eric Chin and Joseph Maile on violin, Pei Ling Lin on viola, and Jeremiah Shaw on cello, formed in 2013 with an equal passion for standard and contemporary chamber music repertoire. The Quartet is currently on the chamber music faculty at the San Francisco Conservatory of Music as the Quartet-in-Residence. 
If you attend, plan to be delighted by the quartet's varied program consisting of Florence Price: Five Folksongs in Counterpoint; Grazyna Bacewicz: String Quartet No. 4; and Ravel: String Quartet in F Major. 
The performance begins at 4pm, but patrons can enhance their experience by attending the pre-concert workshop, "Conversations with Master Musicians" from 2:30 to 3:30pm. Space is limited for the workshop, but seats can be reserved by calling 480.488.3384. 
Desert Hills Presbyterian Church is at 34605 N Tom Darlington Road in Scottsdale. For more information, call 480.488.3384, email Darla at music.arts@deserthills.org, or visit www.deserthills.org.