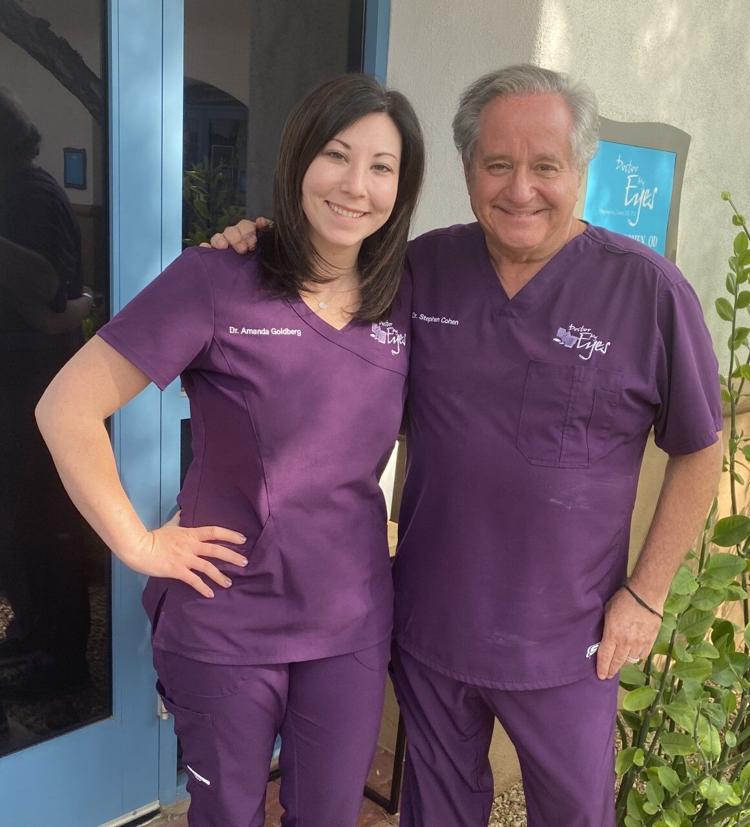 There are many worthy causes that are getting their rightful support currently, but one area often unrecognized is live theater, especially since most theater stages are still dark.
Scottsdale optometrists Dr. Stephen Cohen and Dr. Amanda Goldberg are trying to raise money as well as awareness on an upcoming day that they are calling "The Show Must Go On."
"The Arts add so much to our quality of life here in the Valley," said Cohen, "and we want to make sure they stay viable for the time when we can again all gather."
As a result, these doctors are setting aside Friday, Oct. 23, in which all proceeds that day (eye exams, glasses, contact lenses, etc.) will be donated to Valley Youth Theatre (VYT) and The Phoenix Theatre Company (Phoenix Theatre).
"During a time that so many of us feel powerless, it is empowering to be able to help our patients and help the community at the same time," he added.
VYT has been in existence for 32 years and was started by one of Cohen's first patients, Hope Ozer (who also founded CITYSunTimes).
"Children who participate in theater derive benefits that will carry forward into adulthood, even if they do not pursue theater as a career," said Goldberg.
VYT artistic director Bobb Cooper is excited about this event, "We are so very grateful for the angels in our community like Drs. Cohen and Goldberg. We were thrilled when they reached out to us with this wonderful idea for this fundraiser! Together we will make sure 'The Show Must Go On!'"
Phoenix Theatre just celebrated its 100th anniversary and is the longest-running theater group west of the Mississippi. This season was the first time that production was suspended in its long and impressive history. Phoenix Theatre has a national reputation as a first-class company that features local, regional and national talent and productions.
Julia, Haase, director of patron advancement for Phoenix Theatre, added, "In a time when numerous organizations are struggling and in need of support, we're humbled by Dr. Cohen and Goldberg's desire to include The Phoenix Theatre Company in his philanthropic efforts highlighting the importance of community connection through the power of live theatre."
Appointment times for this fundraiser will go fast, so those interested in being able to see better while helping others in the community should call 480.513.3937. Supporters can also make a tax-deductible donation to the event through a GoFundMe page: https://gf.me/u/yzbqkx.
Learn more about Cohen and Goldberg's practice at doctormyeyes.net. Learn about the theater organizations at phoenixtheatre.com and vyt.com.