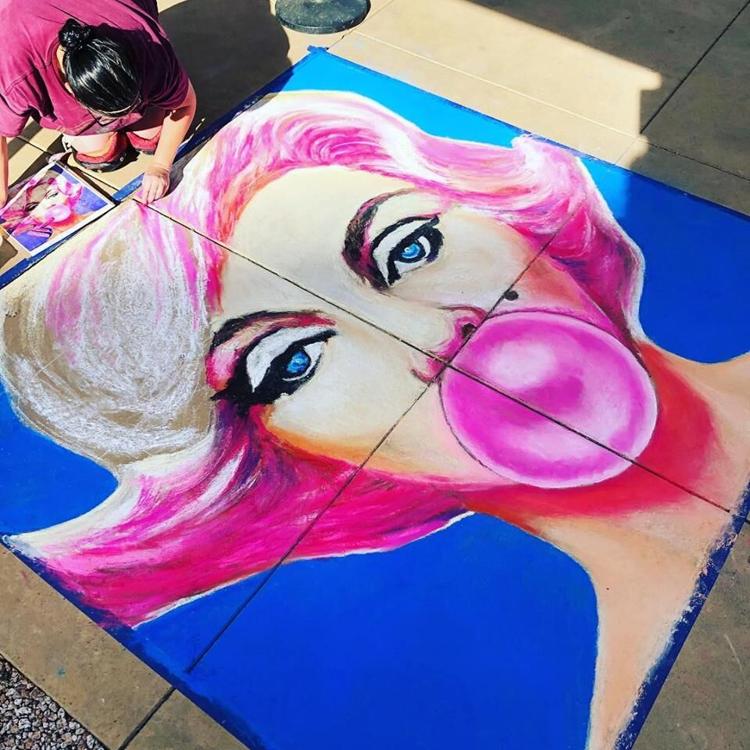 The fourth annual Kierland POP festival offers a modified weekend filled with diverse distanced experiences in open-air outdoor setting with live performances, artisan market and more.
This year, area residents and visitors can embrace the arrival of fall in the desert with the annual open-air outdoor Kierland POP festival, planned for Nov. 13–15 in Scottsdale. The three-day festival includes a series of socially distanced, pop-up experiences — featuring Arizona visual and performing artists, and outdoor recreation. The fourth annual festival will take on a socially distanced approach for arts experiences, while supporting local artists who have been greatly affected by the pandemic. Attendees can experience outdoor live music and entertainment, an artisan market, a night run and more. It all takes place at Kierland Commons and The Westin Kierland Resort & Spa.
5K Night Run
The Kierland POP celebration begins at The Westin Kierland Resort & Spa Friday, Nov. 13, with a ticketed 5K Night Run that's open to the public. Held from 5–8pm, attendees can run or walk around The Westin Kierland Golf Club during a safe, socially distanced event featuring a staggered start. All proceeds from the event support Arizona cancer charity: Don't Be A Chump, Check For A Lump. Registration is available at http://adv.fit/kierland-night-run-5k.
The POP Experience
Saturday, Nov. 14, 10am–5pm, and Sunday, Nov. 15, 11am–4pm, Kierland POP continues at Kierland Commons with an outdoor POP themed experience where the community can participate in a series of colorful experiences, including an art walk featuring local professional artists and emerging artisans; live music and arts performances; and vintage arts shopping. A complete lineup of over 50 participating artists and live art demonstrations is available on the website. 
Stay & Play
Additionally, in the spirit of stay and play The Westin Kierland Resort & Spa is offering a special package to celebrate the occasion. Guests of the Kierland POP package will enjoy 25 percent off best available rates, a $25 Resort Credit per night, plus two complimentary registrations to the Kierland POP 5K Night Run. Visit marriott.com/phxws or call 480.624.1000 to book or learn more. Mention or enter special booking code LRR.
To learn more about the event's COVID-19 safety precautions, visit saaca.org/covid-event-safety.html. For additional information, visit kierlandpop.com.