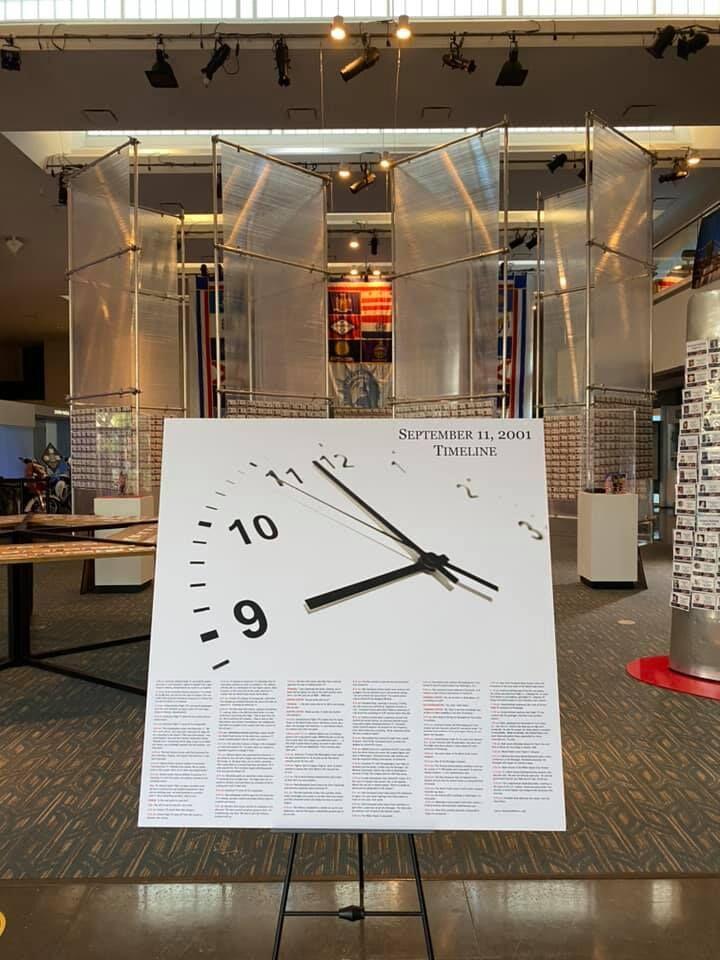 To mark the 20th anniversary of the 9/11 attacks, the City of Scottsdale is hosting a free 9/11 Memorial Tribute and exhibit, thru Sept. 12, at the Scottsdale Center for the Performing Arts (7380 E. Second St., Scottsdale, 85251) The center is open Tuesday–Saturday, 11am–6pm, and Sundays from noo­n–5pm.
There will be a special ceremony Sept. 11, with doors opening at 10am. The reading of the names of those who lost their lives begins at 1pm in the atrium. The 9/11 Remembrance ceremony begins at 3pm in the adjacent Virginia G. Piper Theater.
The tribute includes a pop-up museum in the center's atrium. The exhibition features the National Unity Flag, photos and video from 9/11, and supersized props of the Twin Towers, Pentagon, plane wing and large metal flag – made of steel, brass and polycarbonate. These specially-built models will display a memorial card of every individual who lost their life on Sept. 11 in the attacks. The memorial cards were created and donated by Scottsdale resident Lisa Vella and printed and laminated by NYC resident David Jurist.
This year, the display will also feature Memorial Wreaths from City of Scottsdale departments, as well as other service organizations and groups. The intent of the wreaths is to honor the memory of the event as well as recognize the importance that the day is also known as a Day of Service.
"On this 20th anniversary of the horrors of 9/11, I am reminded of the selfless contributions that shaped the nations response to Americans in need," said Scottsdale Fire Chief Tom Shannon. "Sept. 11 is now a National Day of Service. It is important that we honor those who have fallen through acts of charity and kindness. We must again bring unity through doing something good for others."
Call the Fire Department at 480.312.8000 for more information or visit www.scottsdaleaz.gov.
The Scottsdale 9/11 Day of Remembrance video premieres Sept. 11 on YouTube.