Scottsdale Artists' School (SAS) announced that a new online platform for youth and adults has been added to its catalog of fine art programs. Artists of all ages and experience levels can now take fine art classes and workshops online with professional instructors from around the country.
Online options range from intensive one-, two- and three-day curriculums to weekly courses that include multiple instructor critiques and a virtual community designed for feedback from other students. Programs being offered in 2021 include instruction from nationally recognized artists such as Joanne Mangi, Tina Garrett, Dominique Medici, Susan Lyon, David Michael Slonim, Claudia Hartley, Sarah Sedwick, Shana Levenson and many others.
"We have been researching opportunities for an online platform for several years," said SAS executive director, Trudy Hays. "Fine Art instruction is uniquely visual and personal, which made it a little more challenging to move to an online teaching arena. We are grateful for input from our instructors and students who have shared their expectations for what a successful online program entails."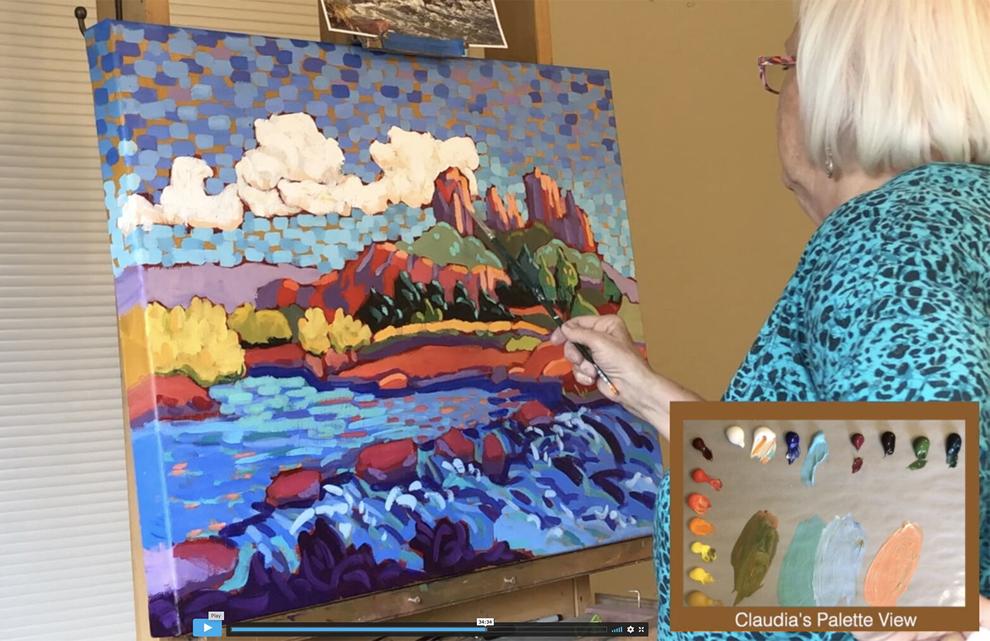 "Virtual programs are appearing everywhere, some are quality, others seem to be rushed," Hays continued. "We wanted to make sure we created one that fit our students needs, not simply as a Band-Aid for the times."
"Online workshops give the student a personalized experience as we bring the instruction into their home," said artist and instructor, David Michael Slonim. "Thanks to the camera, every person gets the best seat in the house for demos, enjoying a close-up view and seeing every detail. In addition, online critiques enable students to watch as I paint with them and make suggestions."
For 38 years, Scottsdale Artists' School has taught fundamentals of fine art to artists and aspiring artists of all ages and skill levels. The school offers diverse programming taught by leading artists. Scholarships are offered throughout the year and are based on both need and merit.
For more information on the school's schedule, call the front desk (480.990.1422) Monday through Friday 8:30am to 5pm or visit scottsdaleartschool.org.