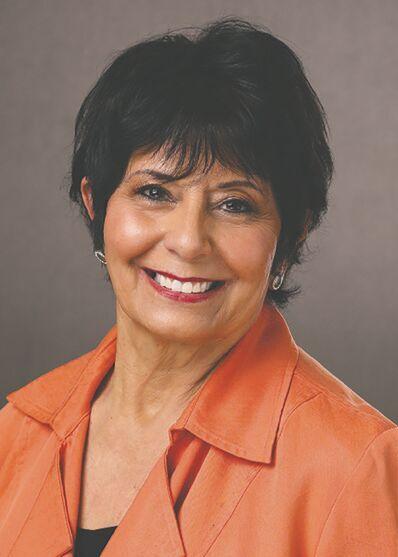 The 2022 Leadership Team for the Scottsdale Area Association of REALTORS® (SAAR) was officially installed in December. President Sandy Lunsford, President-Elect Chris Nace, Vice President Peggy Neely, Treasurer Michael Gant, and Immediate Past President Louis McCall II assumed their new roles in December during a private ceremony. 
During the installation and awards ceremony, Lunsford, a designated broker for Attorneys Realty, was sworn in by SAAR 2020 President Sindy Ready, pinned by 2021 President McCall, and was passed the ceremonial gavel from a handful of past presidents in attendance. 
Lunsdford has also served as Scottsdale Area Women's Council of REALTORS® 2011 president, as a Maricopa County Superior Court Real Estate Special Commissioner. 
"I am proud to serve as 2022 president of the Scottsdale association," says Lunsford. "I believe we can serve our members and consumers best by promoting private property ownership through equitable and transparent practices." 
In addition to Lunsford, the SAAR 2022 board directors––Polly Blackwell, Allison Cahill, Riley Cilley, Jeff Dial, Stacey Krolak, Polly Mitchell, Jessica Noble, and Allie Jennings––was installed. 
The association also recognized its 2021 Leadership Academy graduates: Marnie Cooper, Roseline Cristanelli, Cindy Davis, Susan Del Pozzo, Janelle Flaherty, Katrina Golikova, Dallas Griffin, Alison Guelker, Shauna Huisman, Toni LePoer, Felicia Markussen, Lorri Phillips, Sarah Prenzno, Joshua Stearns, Andre Taylor, Chey Tor, and Kristie Varga. 
During the awards ceremony, Holly Eslinger was honored for achieving Emeritus status after 40 years of REALTOR® service. Amy Winski was awarded Affiliate Member of the Year, Aaron Bils was awarded Emerging REALTOR® of the Year, Paul Baker was awarded REALTOR® of the Year, Becca Linnig was awarded Good Neighbor Award, Marilyn Perkins was awarded Citizen of the Year, Stephanie Greenfield was awarded President's Award, Doug Groppenbacher was awarded Commercial REALTOR® of the Year, and Tricia Lehane was awarded Global REALTOR® of the Year.