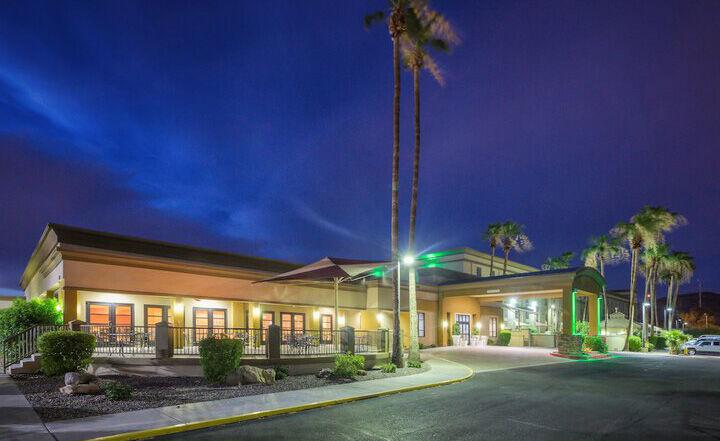 Tonight, in Arizona, as many as 1,000 veterans who have served our country will sleep on the streets or in a shelter. U.S.VETS believes that no man or woman who has worn America's uniform should be living on the streets, which is why on Veterans Day morning, 2021, city, state and federal officials, joined U.S.VETS leadership, Valley veterans and others to celebrate the soon-to-be-opened North Phoenix facility that will not only house more than 150 veterans, but provide them, and others, with much needed services.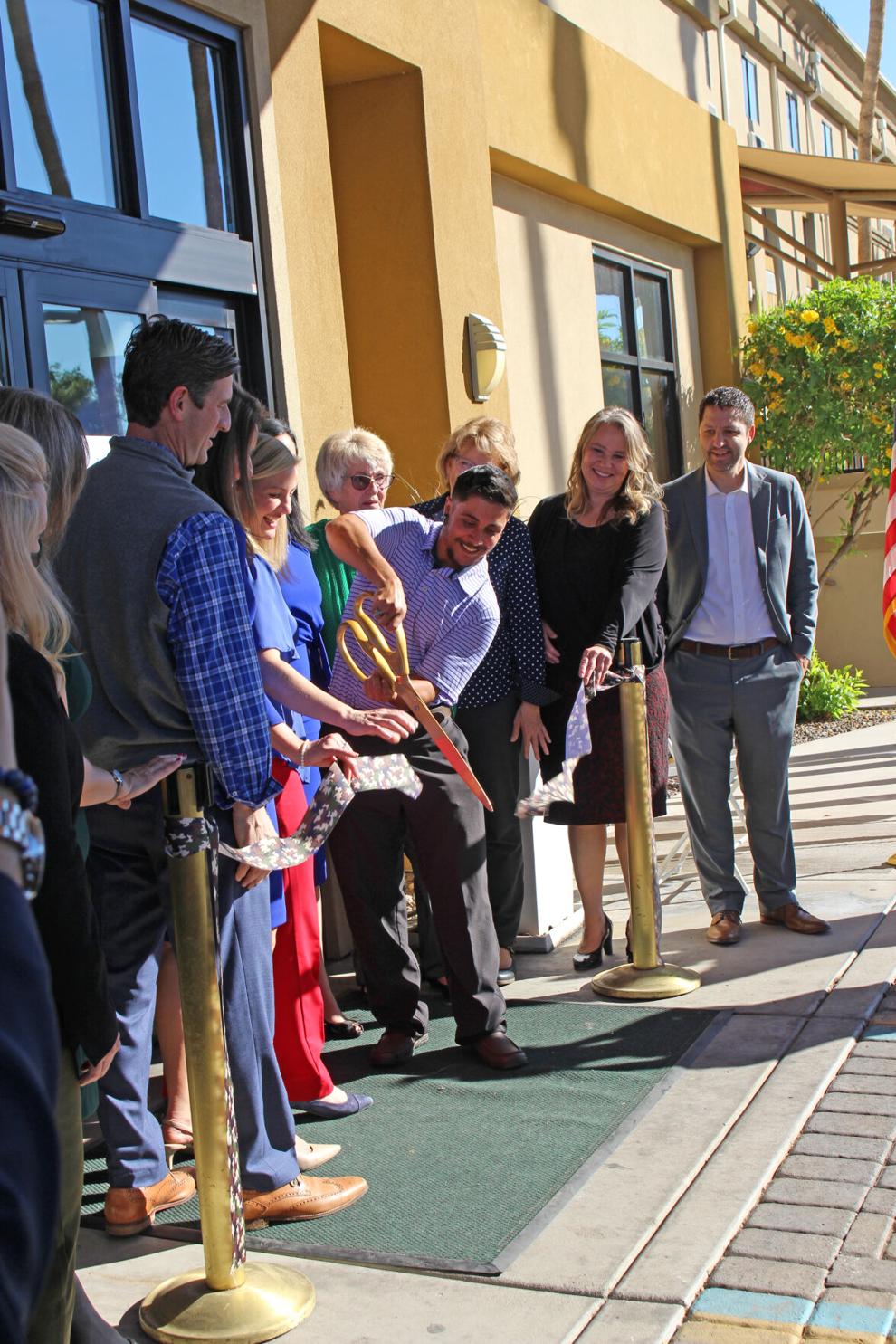 The organization was forced to vacate its previous location last year when the rent was doubled, but with the unanimous support of Phoenix Mayor Kate Gallego and the Phoenix City Council, the city invested $10.5 million to purchase and renovate a former hotel in North Phoenix, near I-17 and Cactus Road.
"We are evolving the City's response to homelessness with a regional approach, where housing is available in a familiar area and near the support of family and friends," said Gallego in a statement. "My hope and goal is to see more housing options become available throughout the valley. The welfare of the people of metro Phoenix is a shared responsibility."
This new facility will provide housing for more than 152 military veterans experiencing homelessness and serve up to 50 others in need of transitional housing.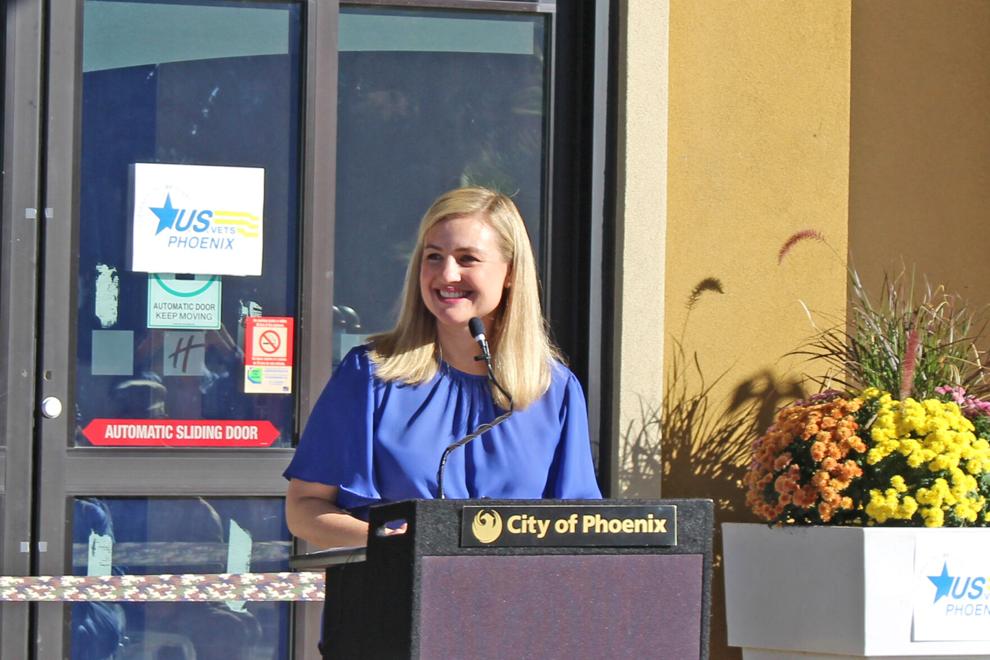 "We're going to take them from homelessness to housing and whatever that veteran needs, we are going to do the best we can do to meet their needs," shared Michelle Jameson, executive director of U.S.VETS-Phoenix. "So, we will obviously provide them shelter, clothing, and food — the necessities of life,"
But, beyond those basic needs, the veterans will receive individualized wraparound services, including healthcare, counseling, and skills training that will allow them to take what they learned in the service and apply it to civilian jobs. In addition, veterans will be able to get a haircut, receive dental care, access a food pantry and clothing closet, and, importantly, find camaraderie with fellow veterans.
Councilmember Ann O'Brien, who represents Phoenix District 1, where the new facility is located, said in a statement, "I can't tell you how thrilled I am to have U.S.VETS in my community. It is a tragedy that we still have so many military veterans who are homeless. I call on Phoenix to be a national leader in helping veterans lead the lives they deserve."
Serving Those Who Served Their Country
U.S.VETS is the largest veteran-specific nonprofit housing and service provider in the country.  Its vision is that all veterans and their families have their needs met to regain and maintain productive independence. The organization has 21 residential sites and nine service centers in 13 locations across six states, including Arizona, all of which serve the men and women coming home after military service — and those already homeless who need help to reclaim their lives and achieve self-sufficiency.
Last year, the organization provided:
Over 50,000 bed nights to homeless veterans
76,000 meals
Placed 375 veterans in permanent housing
Assisted 209 veterans in obtaining stable jobs
Reached over 390 homeless and at-risk veterans through community outreach
Provided supportive services to over 800 homeless and at-risk veterans.
Being Good Neighbors & Involving the Community
The goal is to open the new North Phoenix facility in May 2022, according to Jameson. And while this is welcome news for Valley veterans, the organization also wants to be "really great neighbors" to the community as a whole. The organization's area outreach teams work on connecting anyone who is experiencing homelessness with the services they need, not just veterans. But, as Jameson points out, more can be done when organizations and residents can come together and work toward a common goal. "It really does take a community."
"People always say, 'What can we do? What do our veterans need?'" Jameson shared. "And I always say, 'People have talent, just to share their talent.'"
Whether that is making quilts to welcome veterans in off the street, or volunteering music or art lessons, creating chess or movie clubs, helping build homes through Habitat for Humanity — there are endless ways that community members can lend their talents. And sometimes, just offering a friendly smile and lending an ear can make a difference.
"Unfortunately, a lot of the veterans that we serve do not have good relationships with their families, or friends," Jameson noted. "Those relationships…maybe need to be rebuilt but they are not there right now. And so, when somebody comes in and shares that, just a hello, to come in and talk or mentor, it really makes a difference to somebody who doesn't have anybody in their life." |CST
Learn more about U.S.VETS and find out how to make a donation up to $800 (depending on filing status) and receive a dollar-for-dollar Arizona tax credit. Visit www.usvetsinc.org/locations/phoenix.