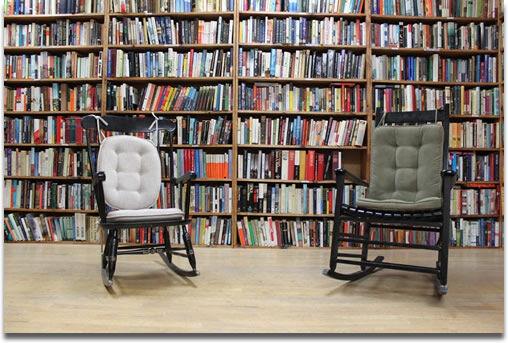 PHOENIX – "Our beloved bookstore is closing…maybe…" That was the message sent out from Dog-Eared Pages Used Books on February 22. A store that not six months earlier was named the "Best of the Valley" in the bookstore category by Phoenix Magazine.
In an e-mail sent to subscribers, Melanie Tighe and Thom Butcher, owners of Dog Eared Pages, laid out the facts, "Our landlord has been very patient with us while we tried to build the bookstore into a viable business and they graciously allowed us to 'float on our rent a few months' but now it's time to pay the piper or shut our bookstore down."
It's a hard fact: local independent bookstores are closing their doors. It's difficult to compete with the national chains who can buy new releases from publishers at considerable discounts. Not to mention the push towards e-readers and the economic hurdles the nation as a whole is still facing. Even some of the big chains have folded under the pressure in recent years.
However, while the odds may be stacked against the "little guy," they have an ace in the hole.
Instead of a cookie-cutter retail experience, independent bookstores offer personality – each one is unique. Some specialize in rare editions; some are focused on comics; others offer a full realm of new and used books. They give the shopper the opportunity to slow down…take the time to discover a hidden gem – maybe that missing volume of your favorite childhood Sci-fi series. More than just a place to buy books, they are community gathering places. And in the case of Dog-Eared Pages, a business that supports and promotes not only the Valley's authors but its poets, singers, artists and musicians – one that is run by individuals with a broad knowledge of books and who truly love reading.
Unfortunately though, love is not enough. It takes customers who not only share that love, but who make the effort to shop local. And awareness.
"We thought there were enough people like us – people who can't imagine a home not filled with bulging bookshelves, people who keep their kids wading knee-deep in books and stories and treasure reading time, people who can't seem to climb into a bathtub without a book in hand or who would never venture into a swimming pool without a paperback – to support a bookstore in this area," says Tighe. "I don't believe we were wrong, we just haven't figured out how to reach those folks."
So, when the call went out last month that Dog-Eared Pages was in trouble, its loyal customers stepped up and helped spread the word. Sales went up, new customers stopped in, news outlets picked up the story. But it is just the beginning of the help needed to keep the doors open. That's where Scott Curry, owner of Scott's Marketplace, comes in.
"When we heard Dog Eared Pages' story, we knew that we had to take action," says Jill Hoffman of Scott's Marketplace, a Scottsdale-based e-commerce site that connects online shoppers with local businesses. "Local businesses are so important to a community's culture. In addition to creating unique shopping destinations, local businesses support local causes, spend their money locally, hire other local businesses and pay taxes locally. As consumers, we vote with our dollars every time we shop. We hope that the citizens of Phoenix will come together to support a local business that keeps their city unique."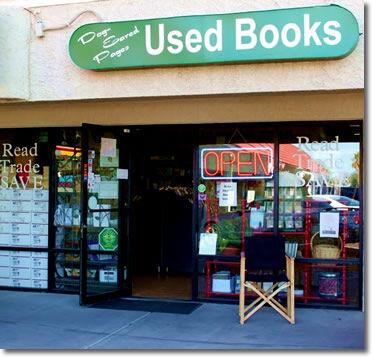 THE DETAILS

What: Cash Mob @ Dog-Eared Pages. Visit the bookstore and commit to spending at least $20. Treats, prizes and fun for Cash Mob participants courtesy of Scott's Marketplace.

When: Saturday, March 16 from 12-5pm

Where: Dog-Eared Pages Used Books, 16428 North 32nd Street, Suite 111, Phoenix

Why: To show some local love for a Phoenix independent retailer and buy some really great books!
It is only a start, though. The store will need to meet the same sales goal in April and May in order to stay open. But with the outpouring of support that has already taken place, maybe love is all you need…and a little help from your friends. Here's hoping.
Dog-Eared Pages Used Books is located at 16428 North 32nd Street, Suite 111, in Phoenix. For more information, call 602.283.5423 or visit www.dogearedpagesusedbooks.com.