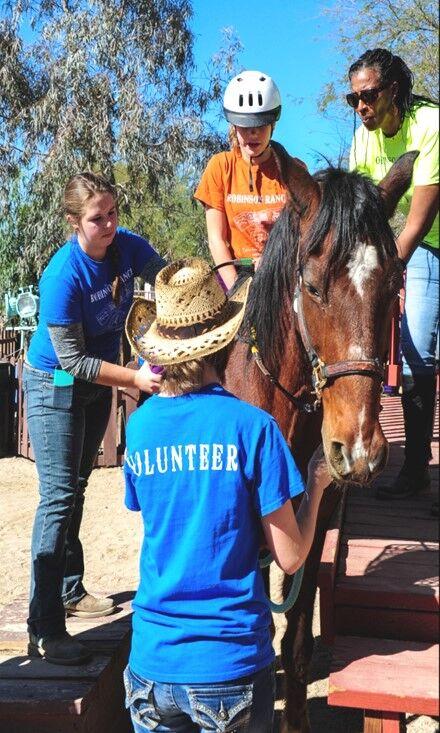 The mission of Robinson Ranch is to provide comprehensive educational programs for under-privileged, disabled and able-bodied children and adults, utilizing horses to facilitate growth, learning and healing.
The equine assisted learning and therapeutic riding center offers programs that are available to those ages 5 and up.
A 501(c)(3) nonprofit organization, Robinson Ranch is located in North Phoenix at 1231 E. Ardmore Rd.
For additional information, call 602.268.4972 or visit robinsonranch.org.