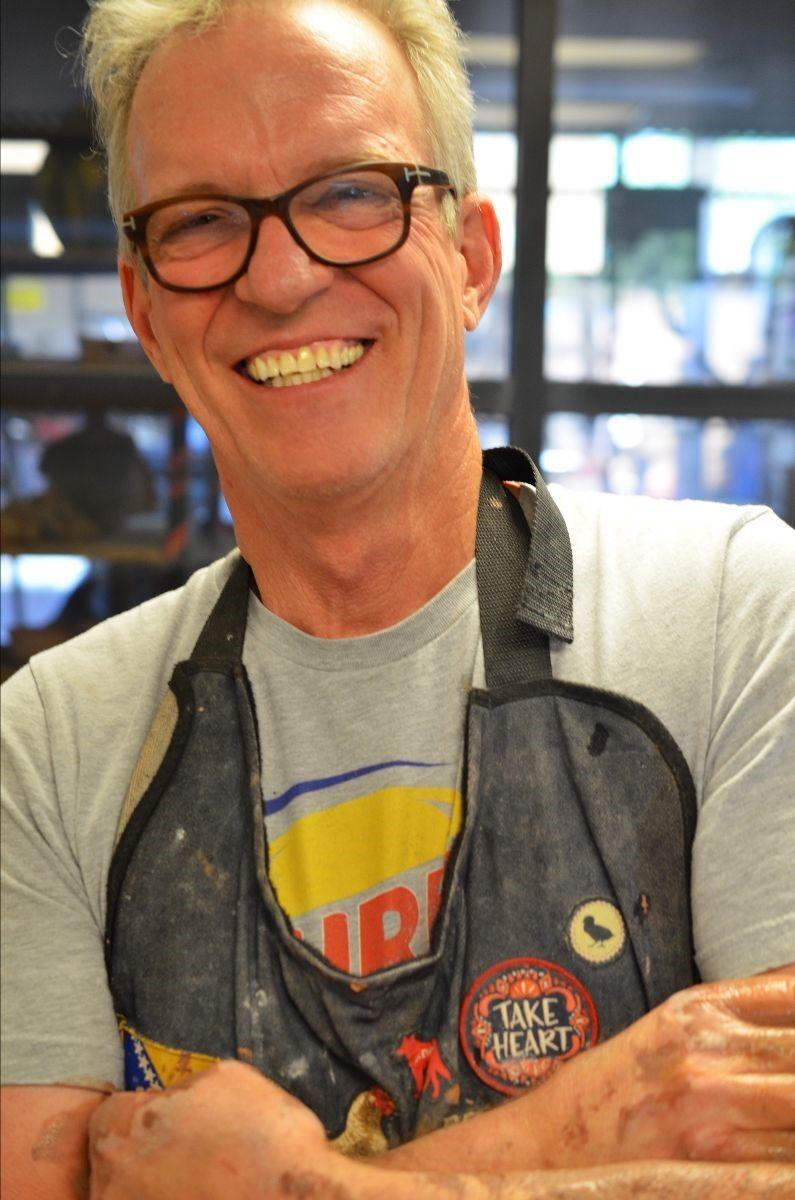 In a year of so much upheaval, many Arizona nonprofits are shifting gears to better meet the needs of the communities they serve. That is true for Arizona Art Alliance, which has a new leadership team and a new focus.
The organization announced that David L. Bradley, a full-time professor of Art since 2004 and department head of Ceramics at Paradise Valley Community College, will serve as president, and that Tess Mosko Scherer, with a diverse career in arts spanning more than 30 years and current co-president of Eye Lounge Collective Gallery in Phoenix, will step into the role of executive director. The goal of the newly reorganized nonprofit: focusing energy on its outreach programs and community building through the member leagues, arts organizations and artists in Arizona. A primary focus of the Alliance is the veteran's art program. Bradley shared some history of his involvement in this program.
Reflecting Back and Looking Ahead
"I was president of Arizona Artists Guild in 2013 when we were approached by John Fontana of the Arizona Art Alliance who was looking for arts organizations to sponsor a veteran's arts program on the model of a program that they had been offering for a couple of years at their Scottsdale location.
"They had received funding from Arizona Veterans Services to offer an art program for veterans, and when they came back that year for more funding, the requirement was that they seek out other locations around the Valley to serve more veterans."
Arizona Artists Guild was the first organization to be added to the roster and Bradley stepped down as president of the Guild to become co-director of the veteran's art program, a position he still holds.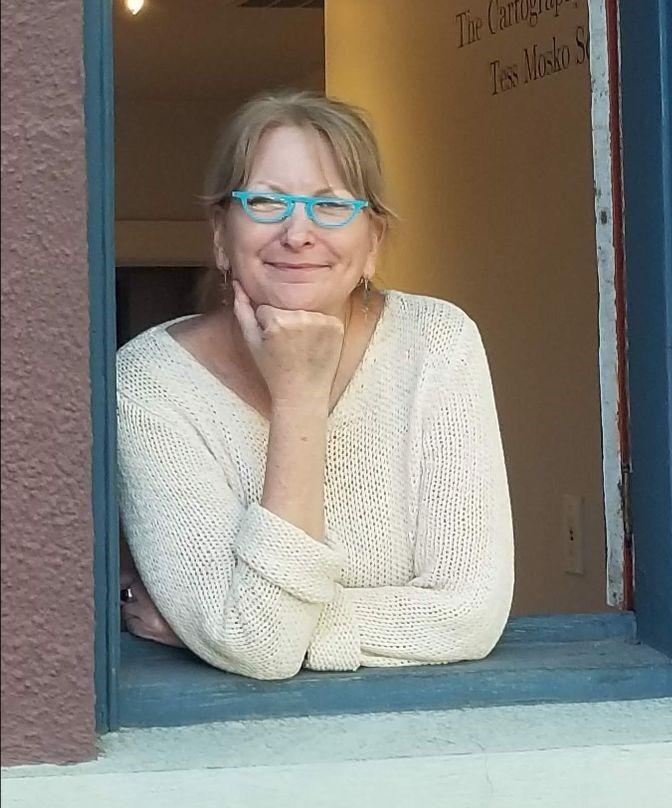 In July, as he and Mosko Scherer took over leadership of the Alliance, with the proviso that they continue the veteran's art program and utilize the nonprofit status and the funding that they had obtained for that program, they formulated a plan for the organization's next steps.
"We are reaching out to the other member organizations that are part of the Art Alliance and engaging their needs in terms of what we can do as a reformatted, rebranded Arizona Art Alliance; what do they need in terms of support for their own goals and plans," Bradley said.
New Online Classes Offer 'Creative Distraction'
"One of the things that Tess and I have done is we have been offering online classes for veterans and also for survivors of suicide," Bradley said. "We've been offering face-to-face classes for those groups for two years together and starting this past June we started offering online classes for those groups, instead of face-to-face classes."
Bradley explained that the classes offer a way for participants to express ideas about things, about their relationship with the rest of society, with their surroundings. "It helps you be reminded of the things that important to you."
The online classes have become especially crucial to those vulnerable populations who may feel isolated during the current pandemic.
"People need the connection, and they need to have some kind of a creative outlet where they are sharing…especially if they are sharing with other people. That's' what we've discovered with the classes that we've been offering," Bradley explained.
"It's a way to experience the benefits of engaging in a creative activity. That's what been the real takeaway from this whole experience — with the veterans, with the suicide survivors — people come in and by the end of the session they're feeling better. They've actually created something that didn't exist before. Something that looks good, was fun to do and they are able to, for that period of time, just forget about whatever problems they may have."
During the hour-long online art classes, instructors demonstrate an art project, technique or exercise something that doesn't require artistic ability or even experience, and using whatever materials are on hand, which could be pencil and paper, colored pencils, markers, watercolors, etc.
Virtual Offerings Will be Expanded in 2021
The online classes have had such positive feedback that the Alliance is making plans to offer the classes every day, six days a week beginning in January.
"Two classes that would be just for veterans and two classes that would be just for survivors of suicide and two classes that would be for anybody that would need a stress reliver that we are calling 'Creative Distraction.'"
Bradley shared that the organization would solicit paid instructors from among its member art organizations.
"We wouldn't be asking them to volunteer, which is how it has been up to this point. We have received grants and are in the process of writing for more grant funding so that we can pay these instructors."
Bradley added that they can offer classes six days a week for six months with the funding the organization has now "and then we're working on getting more funding to go beyond that."
Online Auction to Benefit Survivors of Suicide Classes
One way that the Alliance is helping to fund its future endeavors is through an online auction taking place in November, and Valley residents are invited to participate.
The auction is part of an exhibition that just concluded at the Eye Lounge Art Collective Gallery space in downtown Phoenix.
Bradley elaborated, "It is artwork by participants in and supporters of the survivors of suicide outreach program. So, a lot of the artwork was made at the sessions that we had and there was also artwork that was created separately by board members and supporters of the program. But everybody involved has been touched by suicide in some way."
The auction is a fundraiser for the program, and it will be going until Nov. 27.
Helping the Community Cope is the Right Path Forward
"We are very excited at the opportunity we have to take our vision in this direction with the framework of the Arizona Art Alliance," Bradley concluded. "It's helping us move closer to our goal of offering these classes on a broader basis that anybody in the country can take advantage of. We're really excited about that because with the state of the world today, the suicide rate is much higher this year and the incidences of mental illness are higher. What we're doing is a tool to deal with that; a real, effective tool for people who are feeling overwhelmed and stressed out and anxious. So, we feel like we're on the right path."
Learn more about Arizona Art Alliance at azartalliance.com. |CST