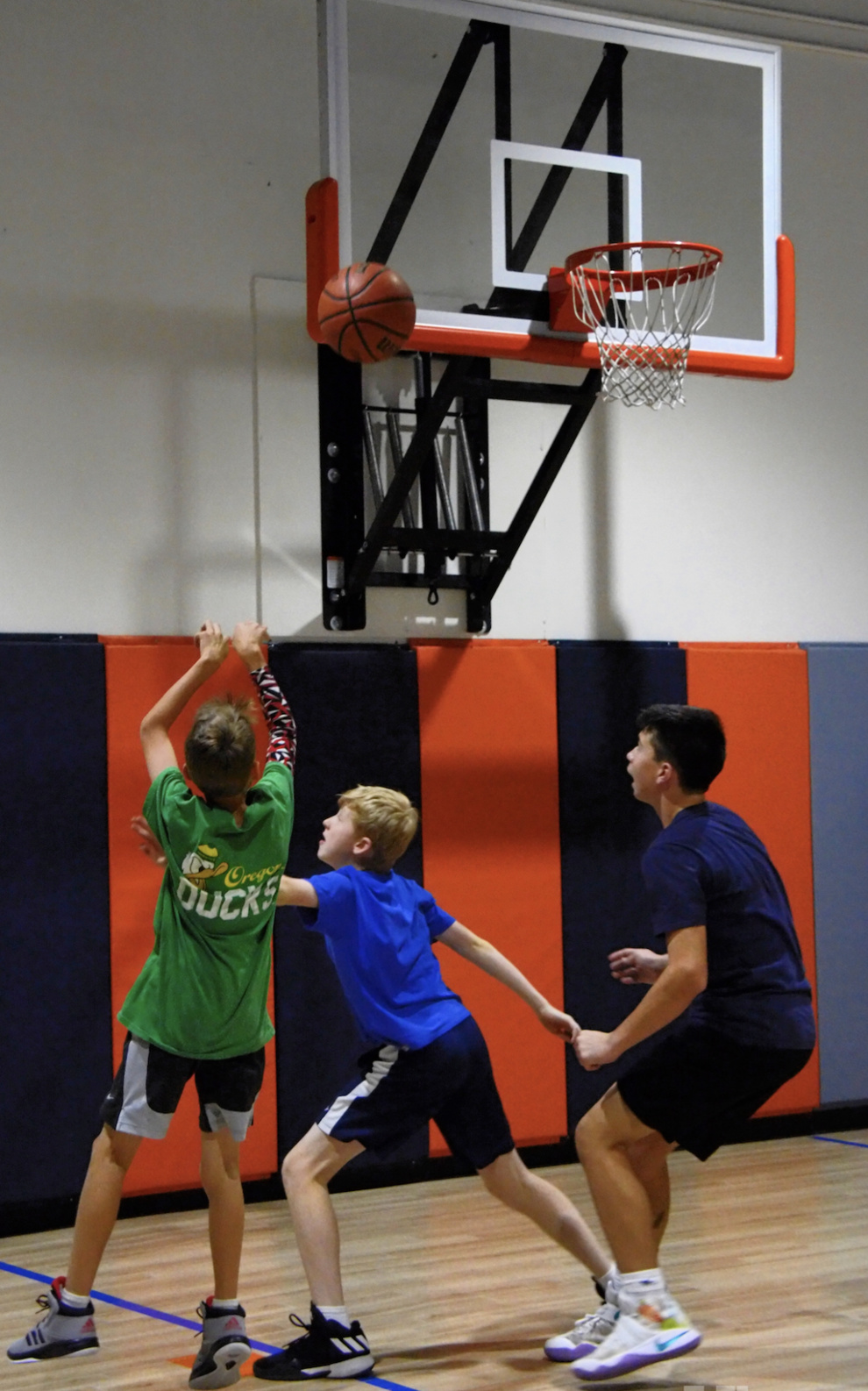 If your child wants to have a terrific time socializing and playing many different ball sports, you will want to learn about the all-new APEX Sports Camps facility located in the recently remodeled building known as "The Pyramid," next door to the Fry's Marketplace at Tatum and Shea Blvd. in Phoenix.
This 22,000-square-foot, climate-controlled building has been specially redesigned to offer boys and girls, ages 6 to 14, top-notch, professional instruction year-round in basketball, volleyball, badminton, pickle-ball, dodgeball, NERF football, Wiffle ball, and chess. The Pyramid has also become the new, state-of-the-art facility for the rapidly growing DreamTeam Academy youth basketball program that recently moved out of its location in the Scottsdale Airpark.
This summer, APEX Sports Camps will offer a day camp program on weekdays from June 7 through Aug. 6. Half-days will be from 8:30am to noon and full days will be from 8:30am to 3:30pm. After care will be available from 3 to 6pm. Campers will be grouped by age and skill level. For children who strictly want to focus on basketball training, the DreamTeam Academy will offer fundamental training and competitive play.
"We want parents to rest assured that our high level of instruction, safety standards, and care will remain the same as we will continue to enforce and follow our Code of Conduct and state-mandated Covid-19 safety protocols," said Mimi Sommers, owner of APEX Sports Camps and DreamTeam Academy. "Wearing face masks will be at the parent's discretion but we will monitor temperatures daily, sanitize all equipment, and do plenty of hand washing throughout the day."
APEX Sports Camps at The Pyramid is located at 4633 E. Shea Blvd. in Phoenix. For additional information, call 480.825.7598 or visit apexsportscamps.com.