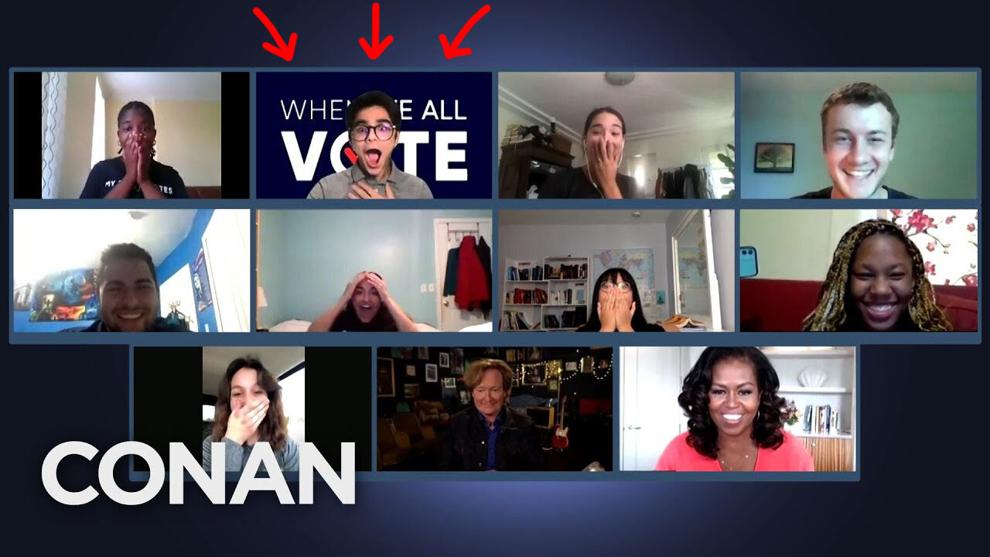 This past summer Pinnacle High School senior Aakash Kakkar worked with the non-partisan group When We All Vote as an ambassador fellow. The internship was locally based, and the primary focus is to help register every student in Arizona. Throughout the past few months, interns have worked with other states to help inspire and influence students to use their voice in the upcoming election.
"I have always enjoyed interacting with a diverse set of students across Arizona. An internship at the group When We All Vote gave me a unique opportunity to engage with more students across the state. Although I am not old enough to vote myself this year, I knew that it was my civic responsibility to help amplify the voices of others and inform students about the importance of voting in this election," said Kakkar.
Kakkar worked to bring the message of the power of voting to Pinnacle's campus and founded the My School Votes Club. The My School Votes Club is designed to engage all students, faculty and staff at all levels to help promote voting culture.
"The most exciting part of my internship was when I virtually met Conan O'Brien and Michelle Obama on a Zoom call. This call was coordinated by My School Votes and caught me completely off guard. It was a complete surprise as both Conan and Michelle joined (Zoom Bombed) our conference call to say hello and thank the interns for all their hard work to get the vote out," said Kakkar.
Kakkar's most noteworthy academic achievement has been through the organization DECA. Last year, he received second place at Arizona DECA's state competition. This year, he was elected by his fellow Arizona DECA state officer team to be their Arizona state president.