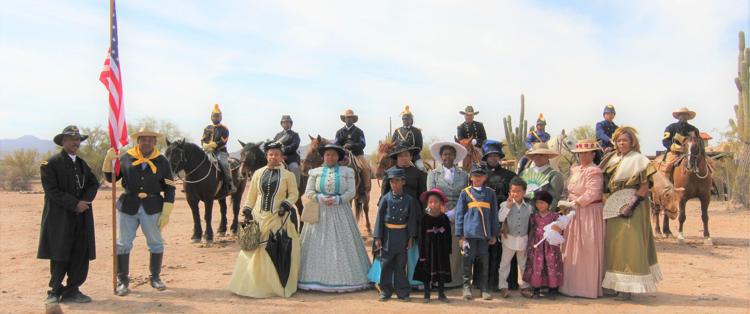 Commander Fred Marable and Deputy Commander Michelle London-Marable, founders of the Buffalo Soldiers of the Arizona Territory, are reaching out to businesses, veterans' organizations, entrepreneurs, sports figures, nonprofit organizations, community leaders and individuals for help to erect the first African American Buffalo Soldiers Arizona Territory monument, 9th and 10th Cavalry and 24th and 25th Infantry, which will be placed at the Wesley Bolin Memorial Plaza in Phoenix. The fundraising goal is $650,000.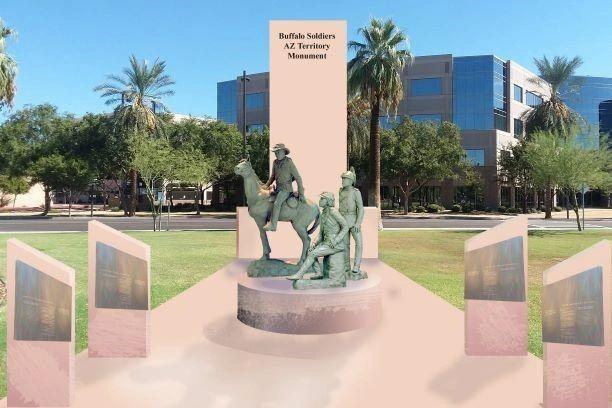 The organization says it cherishes the contributions and take pride and enthusiasm in being able to pass the legacy on to the citizens of Arizona, and asks, "Let these heroes proudly sit equally among those who helped defend, build, and settle our great nation."
The Buffalo Soldiers were African American soldiers who served on the Western frontier following the American Civil War.  The Wesley Bolin Memorial Plaza, a Phoenix Point of Pride, is an urban park and gathering place in front of the Arizona State Capitol complex in downtown Phoenix.
"We would be honored to have you to share in the creation of this historical moment that will represent a little know, but major accomplishment of the African American history," said London-Marable. "Your generosity will let them proudly sit equally among the heroes who helped defend, build and settle our great nation and especially here in Arizona."
Find additional history about the Buffalo Soldiers in Arizona and learn more about the 501(c)(3) nonprofit's efforts online at buffalosoldiersazterritorymonument.com.