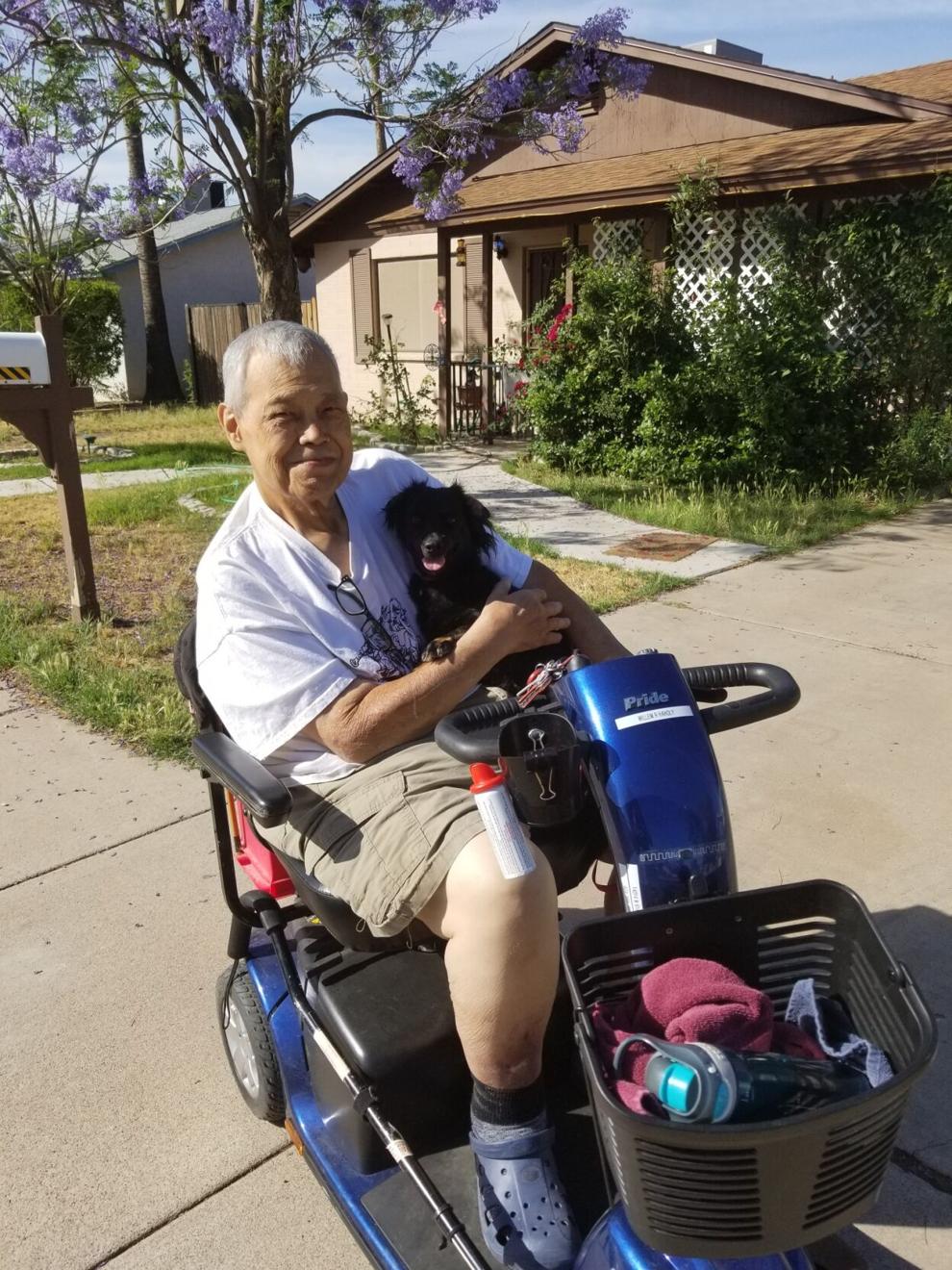 Ron Haholy had given up on a motor scooter, since his insurance didn't cover it. Only his Hospice of the Valley social worker Kim Boersema realized how sad that made him. The 70-year-old had endured a lot — he had lost his wife and was struggling with serious illnesses that severely affected his mobility. Boersema just knew a scooter would change his life. As soon as one was donated to one of our five White Dove Thrift Shoppes, she snatched it up.
Hospice of the Valley picked up the tab and Boersema surprised Ron with the gift of independence. Now, he takes his dog for walks (and rides), visits friends in his Glendale neighborhood and does his own grocery shopping.
"I felt like a new person!" Ron exclaimed.
It's only fitting that the theme of 2021's Social Work Month in March, is "Social Workers Are Essential."
At Hospice of the Valley, about 100 medical social workers assist patients, families and caregivers with sensitive end-of-life conversations and advance care planning; link them to social and community resources they didn't know even existed; and provide emotional support at a most challenging time.
"Living with a chronic or terminal illness brings a multitude of changes and stressors," said Cheri Rednour, a Hospice of the Valley clinical resource social worker. "We understand how illness impacts all facets of someone's life and we focus on meeting all those needs — emotional, physical, relational, spiritual, cultural and practical."
When the pandemic hit Arizona early last year, our social workers quickly adapted to provide telehealth support via phone, video or window visits to help family members see and hear their loved ones when health restrictions kept them apart.
"Many times, we were the lifeline for these family members who were not allowed into facilities," Rednour said. "Our social workers would sit with a dying patient when their loved ones couldn't be there. They exemplify resilience."
Social workers feel especially rewarded when they help fulfill their patients' dreams.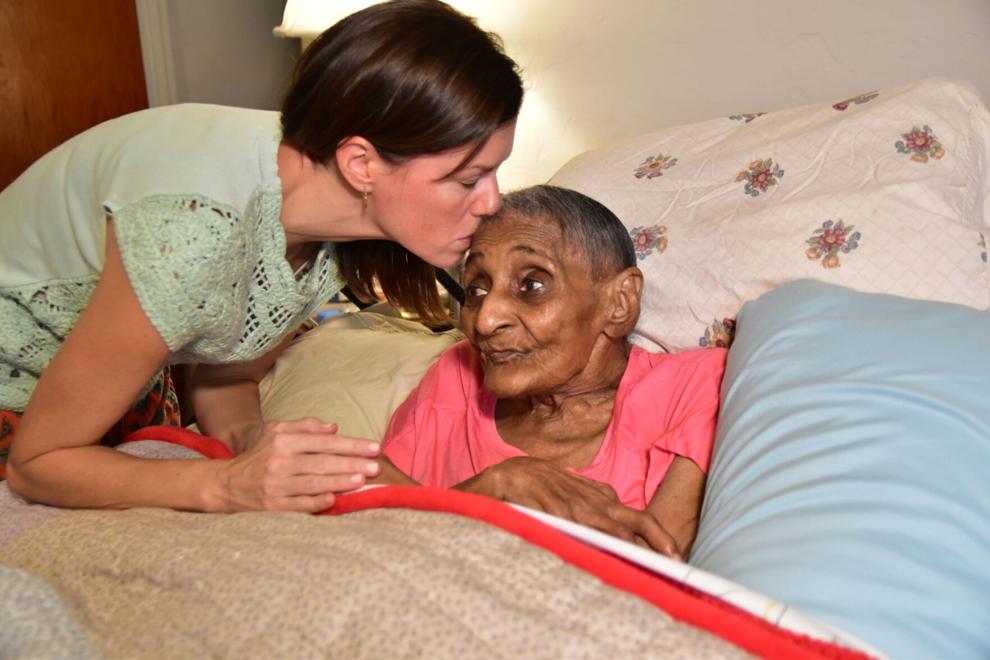 "There is a misperception that life pauses or stops when you come on hospice. It's exactly the opposite. We want to bring life into the home," said Erin Butler, a clinical resource social worker.
When Butler learned that 103-year-old Tressie Jenning's one life regret was never riding on a train, she cooked up a solution for her bed-bound hospice patient: a virtual ride on the light rail. Valley Metro created a video from Jenning's point of view, as if she were buying a ticket, looking out the window and greeting passengers on the train. Jenning, her daughter and caregiver watched the adventure on Erin's laptop. "
It was magical! Seeing Tressie smile was a gift to me," Butler shared.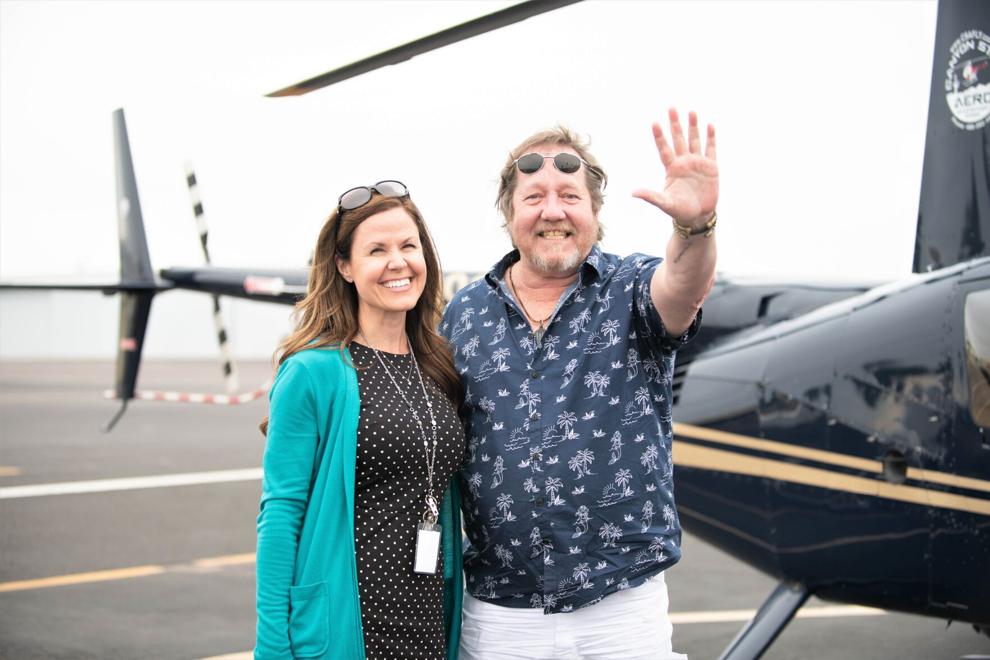 Ron Davis was on cloud nine after his social worker, Andrea Toczek, set up a longed-for helicopter ride out of Mesa's Falcon Field Airport, with help from DreamCatchers and Canyon State Aero.
"I'm not used to people doing stuff like this for me," he gushed, bashfully. "Andrea is great, nothing is impossible for her. I was just amazed!" 
"I love that we are encouraged to think outside the box and really do things that will make our patients happy and live out whatever time they have left in the way they would want," Toczek said.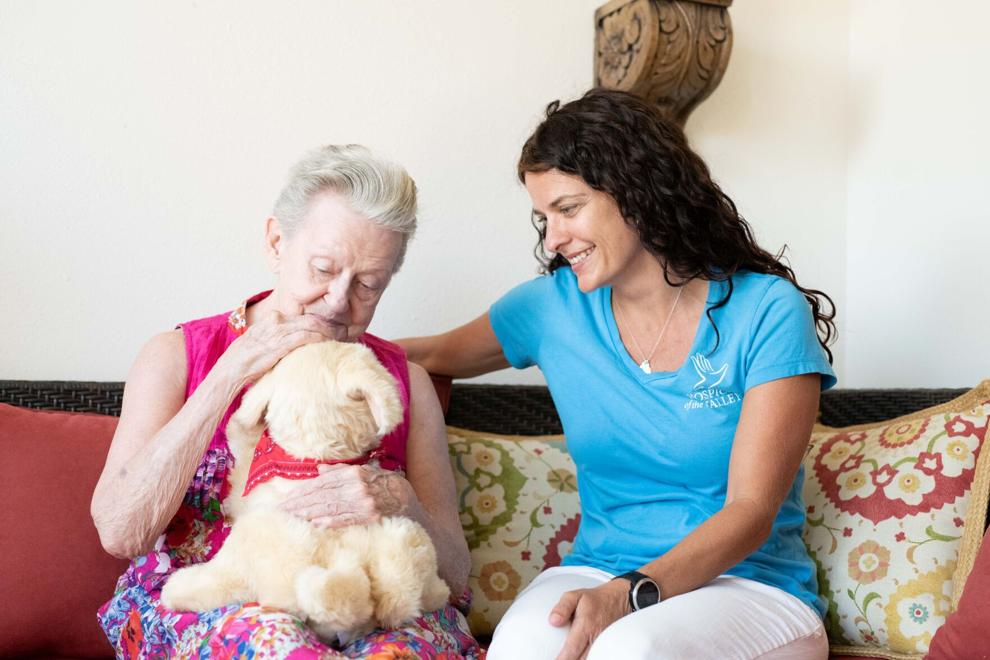 Both Kim and Michelle Bales were family caregivers whose firsthand experiences inspired them to become medical social workers.
"I am now in a position to help others like me when the needs are overwhelming," said Kim, a former teacher. "The experience is unique for each person, but the feeling of hope and support when a Hospice of the Valley care team came to my home was amazing. I think that feeling is universal to all of our patients."
Michelle specializes in dementia care.
"I helped care for my father who had advanced dementia. I wish I knew then what I know now," she said. She enjoys showing family caregivers how to communicate with their loved ones — using favorite foods, mechanical dogs and cats, music therapy, baby dolls and stimulating tactile objects.
"When a connection occurs, we have nonverbal patients speaking, sad patients smiling, and families thrilled to have a new positive way to interact and create memories!" Michelle said. "I feel so fortunate to help people live well with dementia."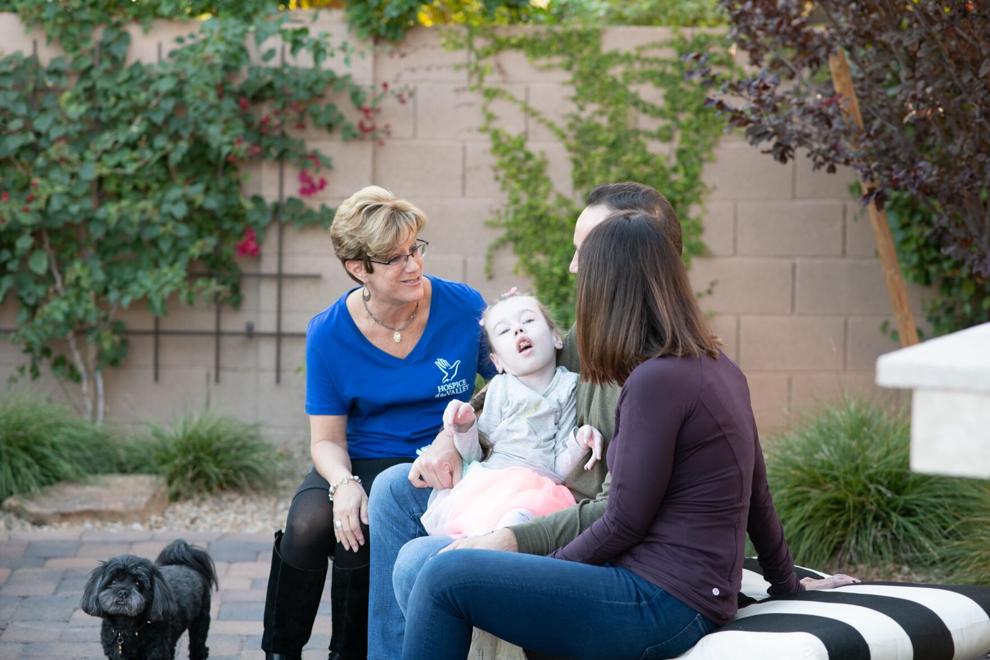 Social worker Pam Ruzi serves medically fragile children with life-limiting illnesses and witnesses the heartbreak of parents who often feel helpless. 
"I try to really listen and hear their needs so I can provide the best support possible."
One of her most gut-wrenching cases was a home birth years ago. Although the couple knew their baby boy would be born with medical complications, they expected him to be born alive. When he was stillborn, they were in a state of shock.
"I did the baby's handprints and footprints — I knew they wanted the memories. Then I spent time with their 12-year-old son, who was quite distraught, and I explored the parents' wishes for end-of-life plans. That's how I found out they wanted the baby baptized, so I asked our chaplain to come. I was also able to support the midwife, who had confided in me that this was her first stillborn," Ruzi said. "People often wonder how I do this job, but truly, it's an honor and a blessing to be in families' homes at such difficult, emotional and private times. I learn more from them than I will ever be able to give back."