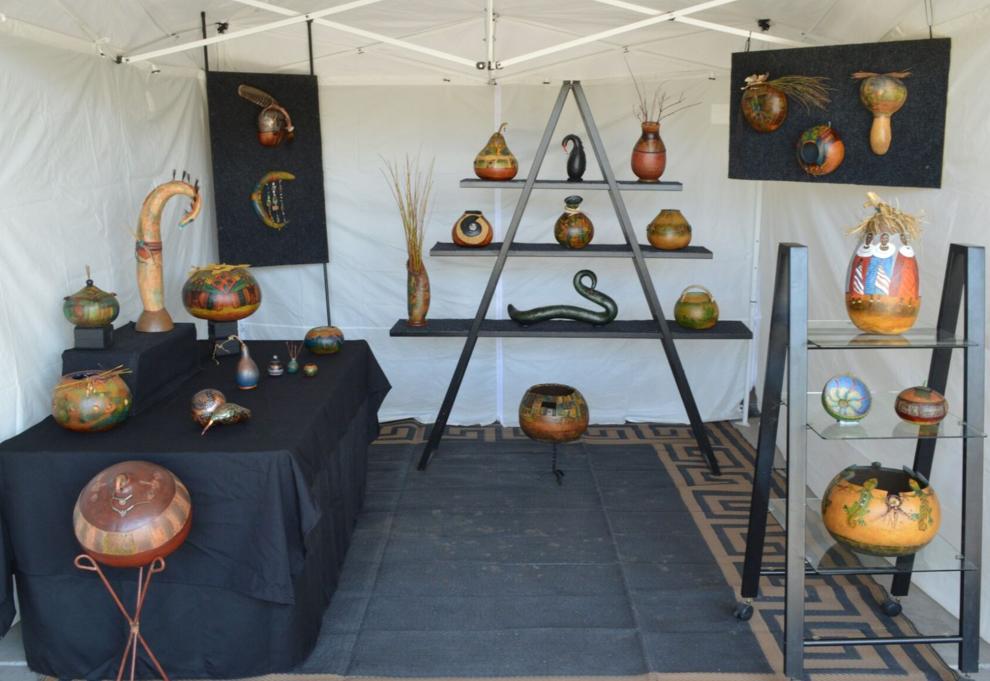 The Holland Center, a nonprofit organization committed to enhancing arts, education and community in the Desert Foothills region, will host the Sixth Annual Arizona Sage Art Market, April 10, from 10am to 4pm.
Attendees will be able to purchase works of art from a variety of mediums, including painting, jewelry, glass art and more, while meeting the 30 juried artists participating and learning more about their creative processes. Admission is free to the event, which will take place both indoors and outdoors to allow plenty of room for social distancing. Fifteen percent of the proceeds will go to The Holland Center to support their programming.
Connecting with the Artists
By allowing attendees to make a personal connection with the artists, the Arizona Sage Art Market offers a distinctive experience reminiscent of shopping on the Main Street of a small town. The artists who participate are passionate about showcasing their art, explaining their creative processes and getting to know their customers. When people shop at the Arizona Sage Art Market, they are not just buying an inanimate work of art — they are gaining insight into the consciousness of the artist while enjoying a friendly, intimate, unhurried shopping experience.