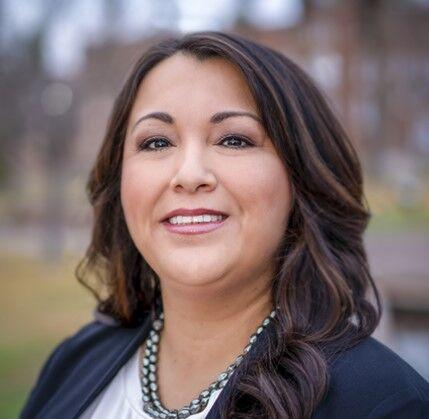 Phoenix City Manager Ed Zuercher named Cynthia Aguilar as the city's Parks and Recreation director, responsible for the largest municipal parks system in the nation, including more than 41,000 acres, 185 parks and 200-plus miles of hiking trails. The city's Parks and Recreation budget is more than $118 million and has 1,500 full- and part-time employees.
"This is an example of searching far and wide for the ideal candidate to fill one of the most demanding jobs in the city and finding her right here, already serving the residents of Phoenix at the highest level," said Zuercher. "Cynthia has proven herself, in a variety of capacities, to be able to handle some of the biggest challenges in the fifth largest city in the nation, while being fiscally responsible, and always responsive to the needs of the community, our customers."
Aguilar began her city career as a recreation coordinator in the Parks and Recreation Department and was promoted to positions throughout the city, in the Planning and Development Department and the City Manager's Office, where she was instrumental in launching the Citywide Volunteer Program. She also took on special assignments with the Police Department and the City Council Office, before returning to Parks and Recreation as deputy director for the Downtown and Special Operations divisions, responsible for more than 100 parks and recreation facilities, golf courses, city pools, sports complexes and major league and college baseball facilities. She was promoted to assistant director with Parks and Recreation before being named acting director in December 2020.
"I'm excited for the opportunity to guide the talented and creative staff that make up the Phoenix Parks and Recreation Department," Aguilar said. "This is where I began my career with the city, and I have had many rewarding experiences since. As a native Phoenician, I know how important the programs and services are that we provide to the community and the impact they can have on someone's life. I look forward to leading a wonderful team and serving Phoenix residents."
Aguilar holds a bachelor's degree in Psychology and a Master of Public Administration, both from Arizona State University. She is a graduate of Valley Leadership, Class 34, a member of the National Recreation and Parks Association and the Arizona Parks and Recreation Association and was honored with Valle del Sol's 40 Hispanic Leaders Under 40 Award.
Learn more: phoenix.gov/parks