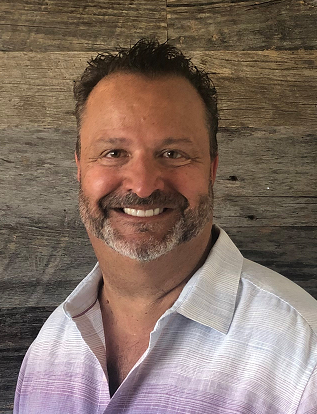 In 1988, just shy of his 21st birthday, Anthony "Tony" Schindler left his job at Cactus Casual patio furniture store in Phoenix and co-founded Paddy O' Furniture, selling PVC pipe furniture from the parking lot of a garden nursery on the side of Bell Road in Peoria.
Today, 33 years later, Paddy O' has expanded to seven locations across the Valley, as well as two in Tennessee.
Schindler says that the company's mission is to "Guide people to their patio bliss." They do that by offering high-quality patio furniture, fire pits, umbrellas and accessories.
"We design and develop our products, including our famous Bliss Cushions, to withstand the extreme elements of the Sonoran Desert," Schindler added.
There is no doubt that 2020 was a rough year for many business owners, but with so many people staying at home, Paddy O' experienced a surprising boost.
"The demand for patio furniture during COVID-19 is at historic highs, which creates many opportunities for us to grow the top line," Schindler said. "COVID-19 resulted in an increase in revenue for our company as many homeowners upgraded their patios and backyards to become more than just a secondary place to spend time in. In fact, we had our best sales year ever in 2020, which led us to increase production and create more local jobs to keep up with demand."
He noted that not everything is rosy, however, "The supply chain disruptions happening both nationally and worldwide have put significant pressures on margins."
But, as the company prepared to celebrate its anniversary on Sept. 15, Schindler feels nothing but gratitude.
"We are very grateful that the entire community has supported us and the way we do business for a third of a century now, and the pandemic has been no exception," he said. And to those who have not visited yet, he added, "We would be grateful for the opportunity to earn your business and guide you to your patio bliss should you have a need for quality outdoor furniture."
The company continues to follow CDC guidelines in all of its stores, which have met the challenges of the past year and adapted as necessary. Each Paddy O' Furniture location is open seven days a week, with various hours of operation. Hours and exact locations can be found at www.paddyo.com/locations.