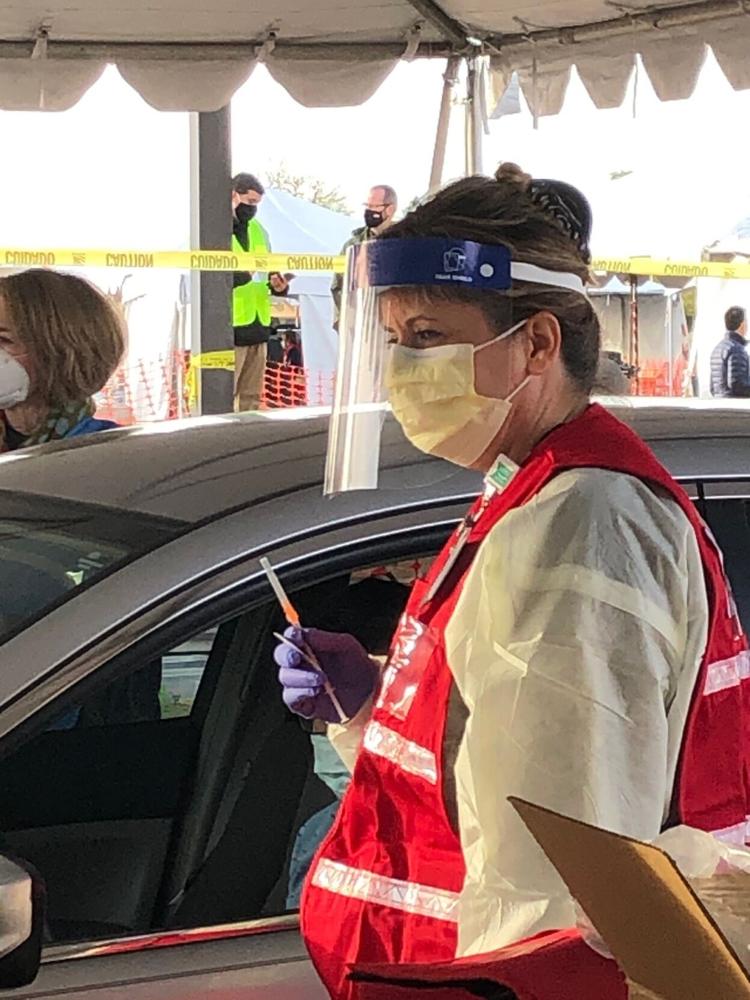 Maricopa County began implementing Phase 1A of its COVID-19 vaccination plan Thursday, Dec. 17. The County opened two Point of Dispensing (POD) sites yesterday, in partnership with Banner Health and HonorHealth, to administer the COVID-19 vaccine to frontline healthcare workers. Today, they announced the results of their efforts.
"Between the Central location, hosted by Banner, and the Northeast location, hosted by Honor, we administered just over 1,000 doses of vaccine to those at highest risk," stated Marcy Flanagan, executive director of Maricopa County Department of Public Health at a press conference today.
Vaccinations begin for healthcare workers in Maricopa County
Those being vaccinated first are healthcare workers and emergency medical service workers who are at the highest risk of exposure to the virus.
County officials added that the vaccinations were often emotional as healthcare workers who have treated COVID-19 patients expressed hope for the first time in many months.
Announcing an overview of Phase 1A, Flanagan shared, "While this is a point of light at the end of a tunnel, we still have a ways to go until we are out of this."
There were 1,144 individuals scheduled to be vaccinated today, Dec. 18, and on Monday, three additional PODs are set to open, for a total of five across the County.
Find additional information about Maricopa County's vaccine plan here.