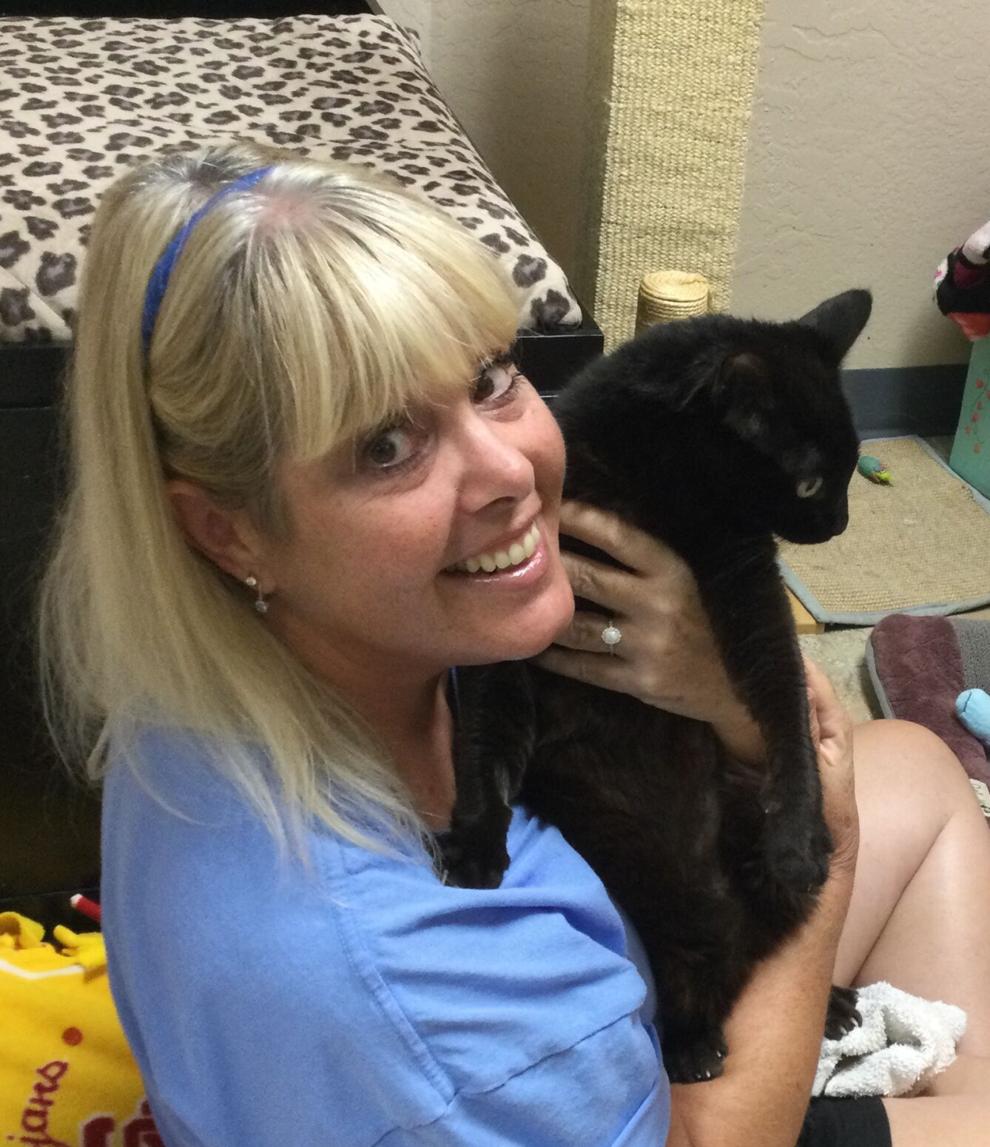 Juliane, a kitty that was abandoned at Fearless Kitty Rescue, "sniffed out" by a hero dog and underwent successful surgery, was finally adopted last week.
Juliane's journey started on the morning of June 26, when she was left on the donation bench at Fearless Kitty Rescue. And had it not been for a dog named Koda, she may not have made it. That morning on her early morning walk, Koda ran over to a garbage bag that was sitting the bench and contained a zipped-up cooler. The cooler that Koda found had a young female kitty inside — the people at Fearless Kitty Rescue named the cat Juliane.
After being evaluated by El Dorado Animal Hospital, it was found that Juliane had a growth on her tail, which was successfully removed by surgery. She was ready for adoption Aug. 12 and waited at the rescue for someone who would take her into a loving home.
Finally, Sept. 2, after a meet and greet with Camille and Peter Holland, Juliane's new chapter of her journey began.
Kim Kamins, president and CEO of Fearless Kitty Rescue said, "We are thankful to everyone who helped Juliane get to this point — from Koda who found her, to the care she got from Dr. Sarah Bashaw and her team at El Dorado, to all our volunteers and staff and to her foster mom, Patti.
"And, of course, we are grateful to the donors who covered her medical expenses. Juliane would not be going home with Camille and Peter without the help of everyone."
Kathy Farley, adoption coordinator, said, "We hope this story brings many potential adopters to Fearless Kitty Rescue to meet the many other fabulous cats and kittens who are waiting for their lucky moment. And don't forget the Clear the Shelters adoption event that is happening now through Sept. 21."
For those interested in adopting any of kitties at Fearless Kitty Rescue visit the site at www.fearlesskittyrescue.org. And check out the organization's Facebook and Instagram for more stories and videos and information on Clear the Shelters.