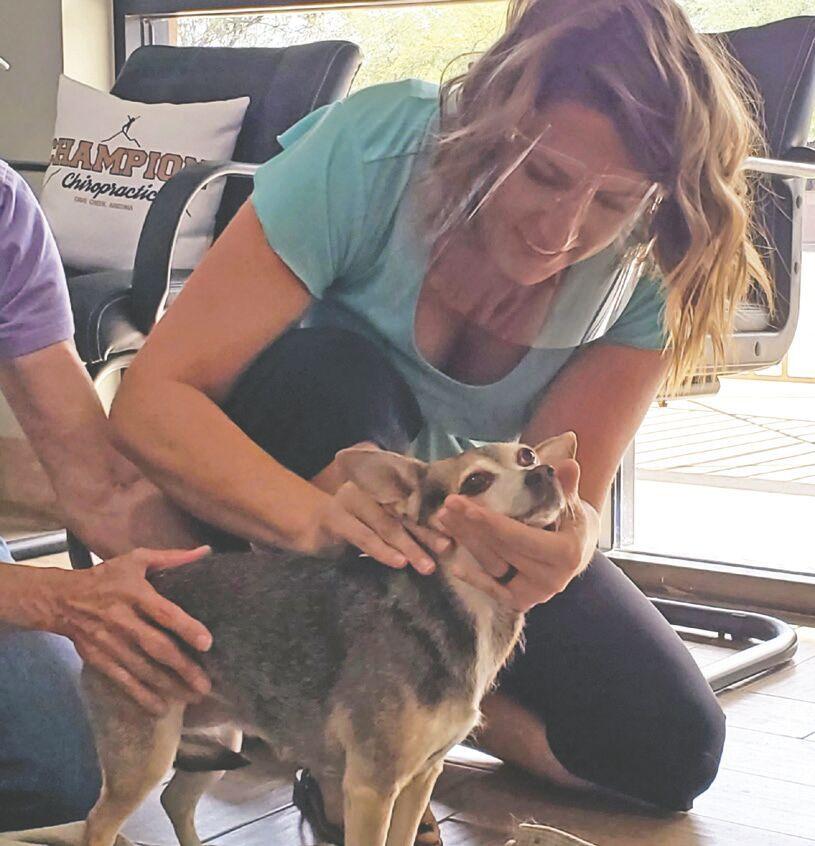 Dr. Colleen Krahl, chiropractor and owner of Champion Chiropractic in Cave Creek, announced that she has successfully completed the Animal Chiropractic Certification Commission (ACCC) of the American Veterinary Chiropractic Association (AVCA) Certification Examinations and is now certified in Animal Chiropractic by the ACCC of the AVCA. 
Licensed doctors of chiropractic and licensed doctors of veterinary medicine who have passed a postgraduate program in animal chiropractic approved by the AVCA (www.animalchiropractic.org) are eligible to sit for the ACCC/AVCA certification examinations. In order to become ACCC/AVCA certified in animal in chiropractic, a graduate from one of the accredited programs must pass both the ACCC comprehensive written and clinical competency examination and practical. An ACCC/AVCA certified doctor is required 30 hours of continuing education every three years to keep certification current. 
Chiropractic is a drug-free approach to pet health care, which deals with the alignment and motion of the bones and joints, as well as the nervous system. Those who are seeking health care treatment for neuromusculoskeletal function or dysfunction in their animal, or would like more information on animal chiropractic, may contact Krahl at 480.595.0001. 
Champion Chiropractic is located at 4532 E. Lone Mountain Rd., Suite 107, Cave Creek. For additional information, visit www.championcavecreek.com.