This NBA season, Fox Restaurant Concepts teamed up with the Valley's star center, Deandre Ayton, and his family, to bring fans the ultimate (and most delicious) partnership – one rooted in food, family and heart. 
Guests can enjoy the dish at The Henry and Culinary Dropout locations in Arizona, as well as participate in social media giveaways.
The Fox Restaurant Concepts culinary team worked hand-in-hand with Deandre's talented mother, Andrea Ayton. Hailing from Jamaica, Andrea is a skilled cook, and with children born in the Bahamas, she infuses her family's Caribbean roots into every dish. She's passionate about bringing people together with big meals that are full of love and lots of flavor.
"For me, there's no better place to celebrate life's everyday occasions than at a Fox Restaurant, because I know I can always count on there being delicious food with the perfect balance between healthy and flavorful," Deandre Ayton said.
"For my family and I, feeding people is how we show love. It was an honor to collaborate with my mom on this campaign, not only to bring a piece of home to fans, but also to give back to an organization whose mission means so much to both of us."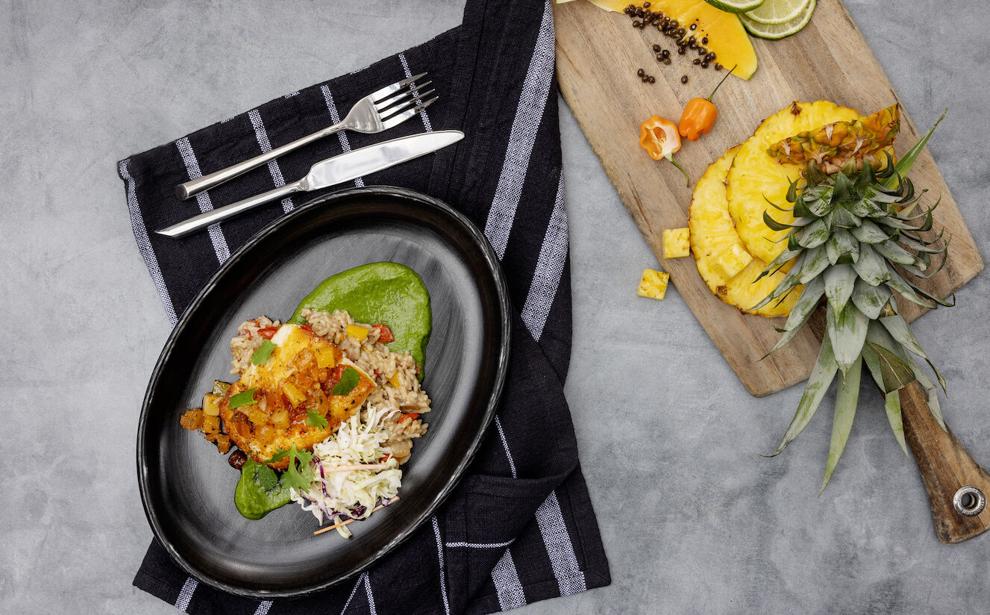 Andrea's Caribbean Sea Bass features jerk-spiced rice, sofrito, pigeon peas, coconut lime slaw and mango preserve. With each meal purchased, 10% of sales will be donated to Helping Hands for Single Moms (HHFSM), a non-profit organization with a mission to assist low-income, single-mother families as their mother attains a post-secondary education, financial independence and positive family legacy.
"We are honored that Deandre Ayton is joining his mother, Andrea, a strong advocate of providing college education for single mothers, for this fundraising collaboration with Fox Restaurant Concepts," said HHFSM and CEO Chris Coffman. "Food connects communities, and the sharing of cuisine furthers the opportunity for conversation and awareness of meaningful missions including that of Helping Hands for Single Moms."
Andrea's Caribbean Sea Bass is now available to order at The Henry in Phoenix, a stone's throw away from the Phoenix Suns practice facility, and all Culinary Dropout locations in Arizona (Downtown Gilbert, Downtown Tempe, North Central Phoenix, Scottsdale Quarter, Old Town Scottsdale and Tucson).
"We are excited to be able to give back to our community in such a meaningful partnership with Deandre Ayton and Helping Hands for Single Moms, both who have done so much good for Arizona," said Fox Restaurant Concepts founder, Sam Fox. "We connected with Deandre over a shared love of food and family, and we hope our guests really enjoy this special dish and keep coming back for more."
To learn more about the partnership or to place an online order, visit cloud.news.foxrc.com/DAytonPartnership.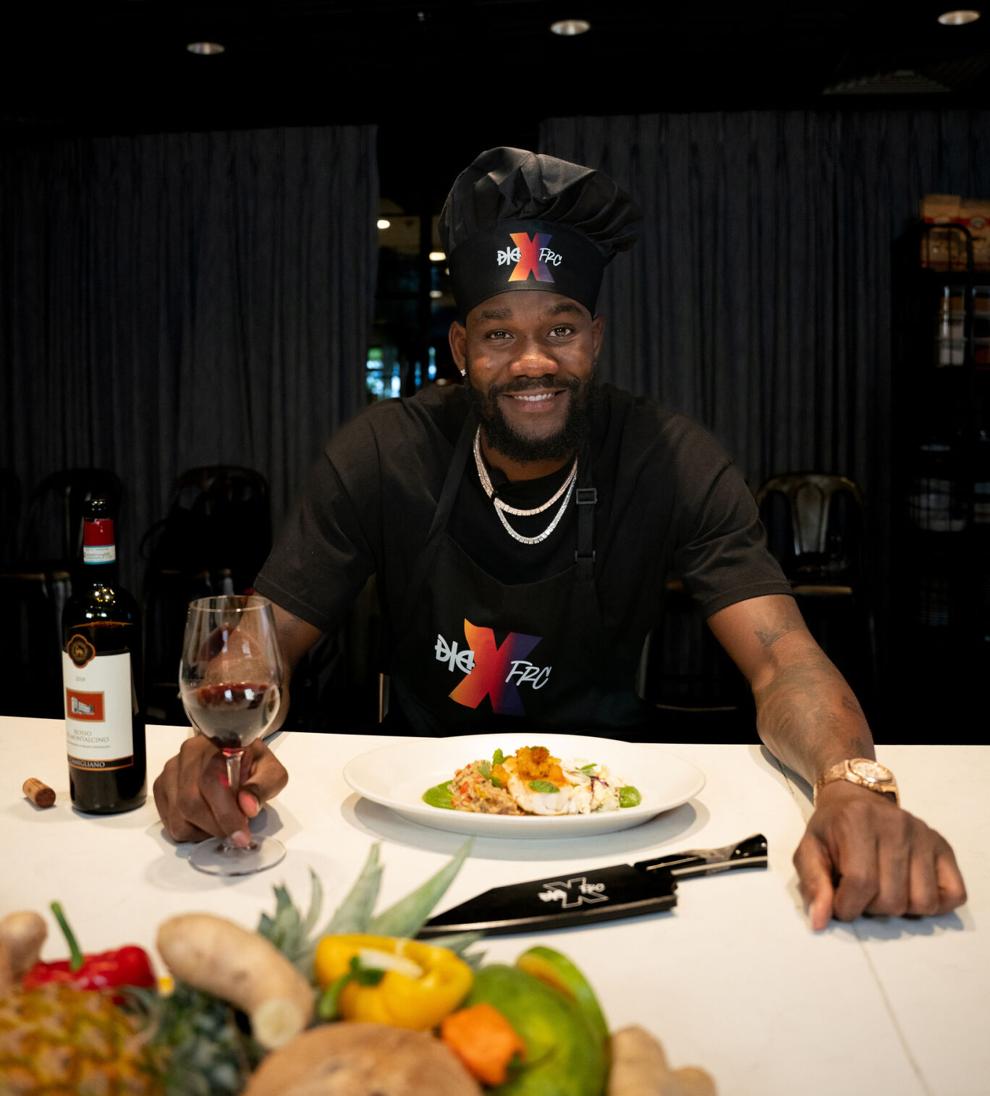 The story of Fox Restaurant Concepts begins with Sam Fox, a man who is passionate about hospitality and endlessly inspired by food and design. He opened his first concept, Wildflower American Cuisine, in Tucson in 1998, and today has introduced over a dozen ever-evolving brands including Culinary Dropout, Flower Child, North Italia, Zinburger, Blanco Cocina + Cantina, Doughbird, The Henry and more.
Now almost 25 years later, FRC has grown into a team of nearly 5,000 employees in more than 60 locations spanning the country. The Fox Restaurants team is a community of creative thinkers who are passionate about bringing big ideas to life, creating amazing community experiences and sharing stories over incredible food. For more information, visit FoxRC.com.
HHFSM's mission is to assist low-income single mom families while the mother attains a post-secondary education, financial independence and a positive family legacy.
HHFSM is in their 20th year of assisting single mom college students, having provided nearly $8 million in scholarships and services to these women battling the odds to complete their degrees. Filling a dental cavity, repairing a vehicle and providing a gathering of single mom college students feeling isolated are a few of the practical services provided by HHFSM.
Since their first graduate in 2005, they have supported 335 women graduates, 192 completing their nursing degrees and now serving the healthcare needs of their communities. HHFSM scholarship recipients enter the program at or below the poverty line and, upon graduation, are awarded life-changing salaries, currently averaging $61,000 annually. For more information, visit helpinghandsforsinglemoms.org.