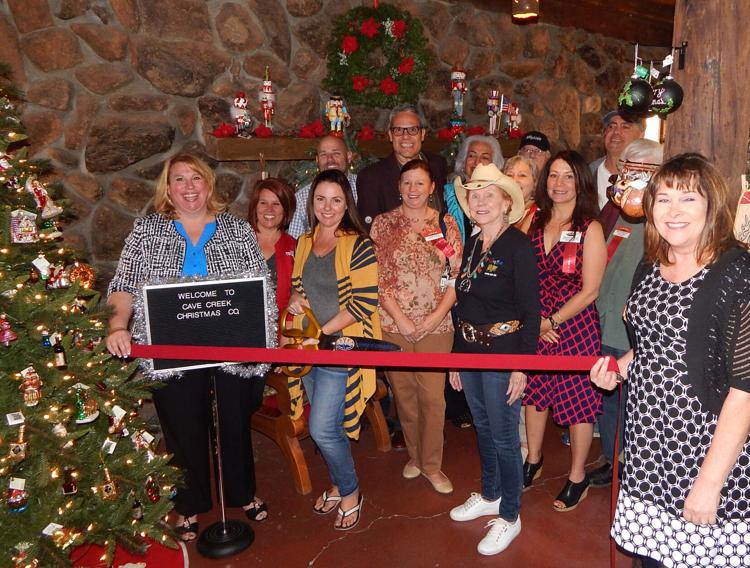 The Carefree Cave Creek Chamber of Commerce was present Tuesday, December 12, to conduct a ribbon cutting ceremony for Cave Creek Christmas Company.
The Horny Toad opened Cave Creek Christmas Company at its location at 6738 East Cave Creek Road.
"Cave Creek Christmas Company is a magical Christmas store filled with unique decorations and gifts for family and friends," says Nichole Morris, manager. "We have western ornaments, Southwest ornaments, traditional ornaments and some original pieces by local artists as well as jewelry, clothing and other fantastic merchandise."
The store will be open daily from 11am to 9pm. Call 480.488.9542 for more information, or visit www.thehornytoad.com.