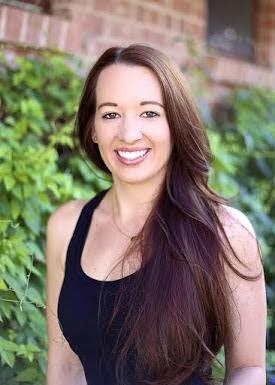 Cait Huble is the new executive director of the Sonoran Arts League, a leading nonprofit arts organization in Arizona.
Huble spent the last decade working with nonprofit arts organizations across the country, primarily focusing on strategic planning, programming and development.
"I am honored to join the Sonoran Arts League and feel privileged at the opportunity to build upon the decades of hard work by dedicated board members, staff and volunteers," Huble noted. "The arts community in Arizona is resilient and it is in this spirit that I begin my work, confident that we will emerge from these challenging times with a renewed commitment to providing opportunities for artistic expression and arts education programming."
"We are pleased to welcome Cait to the League," said Paul Diefenderfer, Sonoran Arts League president and a metal artist. "With her experience, and love of the arts, she will be instrumental in moving the League into the future."
Huble will work with the board of directors and League committees in programs, finances, member services, communications and collaboration with others. She will assume a leadership role in partnering with businesses, foundations, government officials, other nonprofits and supporters, and will lead fundraising efforts, major gifts, planned giving, sponsorships, donor cultivation and grant writing. She replaces Patty Bell-Demers who left in August to lead a nonprofit in Prescott.
For information, visit sonoranartsleague.org, or call 480.575.6624.
We caught up with Cait Huble in October and she shared a bit about her background, her goals for the Sonoran Arts League and her passion for the arts.
What was the path you took to get to where you are today?
My educational background is in business, I have both undergrad business degree and an MBA. While I was in college I worked at a nonprofit organization as a grant writer and discovered a love for mission-driven work. I then spent the next several years working at advertising and marketing agencies and my favorite part of the job was working with the creative teams. When I was able to transition into an arts nonprofit I found my career soul mate! Working in the arts combines my passion for working in the arts and culture sector while dedicating my time to a mission driven organization.
What do you feel is the greatest strength of Sonoran Arts League right now?
The talent and passion of the members of the Sonoran Arts League is truly unmatched and without a doubt its greatest strength! The organization also has wonderful educational outreach programs, giving the surrounding communities the opportunity to be a part of the arts!
What is one key goal that you have for the organization?
One of my key goals with the Sonoran Arts League is to help expand the organizational structure to allow the programs and membership to continue to grow and expand the reach of the arts within the community.
What can the community do to help achieve this goal and/or get involved with the League.
We encourage the community to support the growth of the Carefree and Cave Creek area as a true arts destination. Engagement can come in many different forms — buy local art, take classes, attend an arts event and donate to art education efforts! If you are interested in learning more about the programs and events or membership with the Sonoran Arts League, please visitsonoranartsleague.org.
What has been a major challenge that you have overcome personally that you have been able to translate into success in your professional life?
As a military spouse one of the challenges I have faced both personally and professionally is a somewhat transient lifestyle requiring my husband and I to move often over the past several years. With each move comes a new house, job and community. It is through those experiences that I have learned to quickly identify opportunities to get engaged, build a network, and learn about an area – all of which have translated into professional skills that I am able to use daily.
When you have free time, what is your favorite way to recharge?
In a non-pandemic year, I love to travel! I am also a distance runner and budding cyclist, and a huge foodie and supporter of local restaurants and Arizona grown wine!
What is one thing that you love about the community you serve?
The arts community, especially in Arizona, are the most diverse, creative, committed and brilliant group of invidious I have ever met! I am inspired every day by their passion and dedication and hope that the work I do as an advocate and ally continues to serve them and helps contribute to their success. |CST