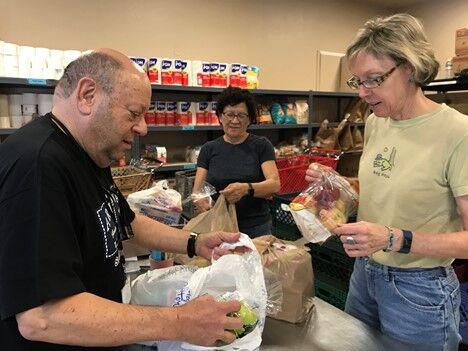 Foothills Food Bank & Resource Center experienced one of its busiest years ever during the 2020 pandemic. During 2020, the growing food bank:
Received donations of 1,537,522 pounds of food for people in need
Provided 162,675 pounds of food for loyal companions (pets)
Introduced 906 new clients to food bank services
Provided 17,324 visits and food and related services for Foothills community clients
Welcomed 316 volunteers who donated 26,502 hours of their time.
In addition, many people's holidays were made brighter in 2020 through the dissemination of 898 holiday meals and 1,222 Adopt-a-Family recipients.