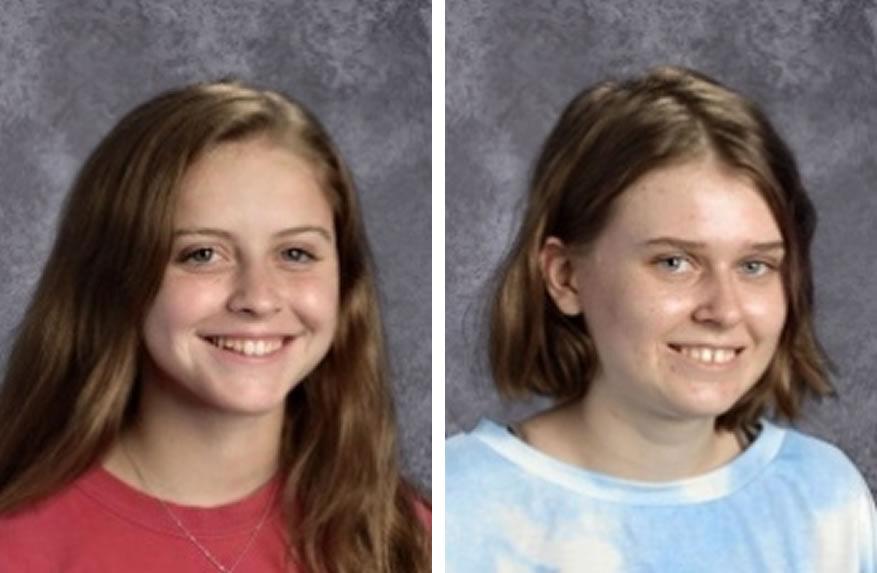 Cactus Shadows High School, located in the Cave Creek Unified School District (CCUSD), announced their Class of 2021 Valedictorian and Salutatorian.
The 2021 Valedictorian is Jessica Brashear. Jessica has been attending CCUSD since Kindergarten. She attended Desert Willow Elementary School and Sonoran Trails Middle School.
The 2021 Salutatorian is Alicia Rifkin. Alicia has been attending CCUSD since fourth grade. She attended Desert Sun Elementary School and Sonoran Trails Middle School. 
Cactus Shadows High School principal, Tony Vining, said, "Jessica and Alicia have put in the time, energy and effort to achieve both of their positions and are well deserving of those honors. We are so proud to have these young women represent our school and look forward to seeing all the incredible achievements we know will come from both of them. Congratulations!"
Rounding out the Top 2 percent of the Class of 2021 are Caroline Nieminen, Madison Dodd, Nicole Quenzler, Keagan Neff, Madison Malthaner, and Katianna Blackwell Scott
The Top 3 percent of the Class of 2021 are Kathryn Rigberg, Elizabeth Fragala, Blake Kerr, and Chloe Weintraub.
The Top 5 percent of the Class of 2021 are Ema Cartin Ferrand, Dylan Heideman, Bennett Allen, Alison Van Stone, Lara Espina, Samantha Ryan, McKenna Shuler, Lauren Gamber, Hannah Rudee, Lauren Anderson, and Merit Thompson.
Top 10 percent of the Class of 2021 are Madison O'Sullivan, Grace Harrington, Mia Milinovich, Samantha O'Connor, Sage Lewis, Ryland Davidson, Maya King, Samantha Rylander, Jill Modic, Jaiden Young, Ava Dominica Gilormini Laph, Alexandra Kupersmith, Sera Hanagan, Ella Schott, Mason Speciale, Rachel Hill, Braylen Chumbley, Benjamin Stoutenburgh, Shane Douglas, Kylee Loewe, Sophia Smith, Ryan Christman, Isabel Arnett, and Jonathan Cranmer. 
Superintendent Cort Monroe added, "Congratulations to all students named in the Top 10 percent of the 2021 graduating class. This recognition demonstrates these student's commitment to excellence and their perseverance throughout high school to always do their best. I believe their college and career success in the future will find its foundation in this achievement with Cactus Shadows High School in 2021. Congratulations, especially, to both Jessica and Alicia for this tremendous honor of being named Valedictorian and Salutatorian. Truly this is the finest Falcon Pride that can be demonstrated!"
To learn more about Cactus Shadows High School or CCUSD, call 480.575.2400 or visit ccusd93.org.