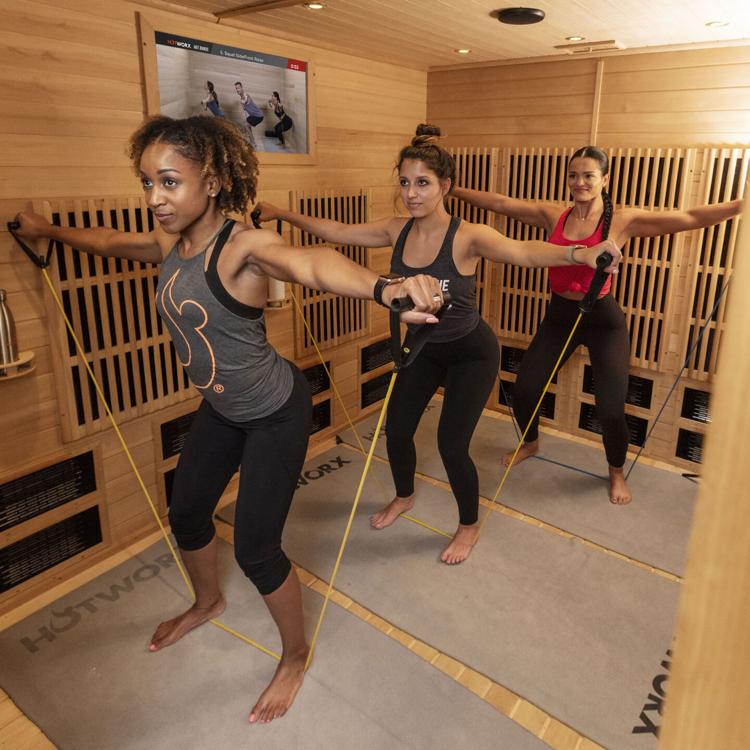 Residents of the Cave Creek/Tatum Ranch area, get ready to welcome a new way to work out in the community. Set to open in late 2020, HOTWORX takes hot exercise to the next level with its mission to provide "More Workout, Less Time!"
"Our 3-D training methodology is the first ever fusion of heat, infrared energy and exercise," said JD Metz, franchise owner. "Members enjoy virtually instructed workouts on big screen TVs inside private saunas where they torch calories and as we like to say, 'earn the burn!'"
The unique studio gym concept offers 30-minute isometric workouts (yoga, Pilates, core, bands, buns and more) or 15-min High Intensity Interval Training (HIIT) sessions like Hot Cycle and Hot Blast 24 hours a day, seven days a week.
"During a HOTWORX workout, the infrared heat penetrates your body causing you to sweat while the isometric postures further accelerate detoxification by physically pushing out and removing the toxins from your organs through muscle contraction," explained Metz. "HOTWORX can help improve strength, cardio, flexibility, circulation, immunity, while also burning fat, decreasing workout recovery time, increasing metabolism, and much more! The results our members achieve make HOTWORX one of the most efficient workout programs in the fitness and beauty industry today!"
With physical health being paramount during the pandemic, the company is currently restricting usage to one person per sauna unless members are joined by a friend or family member.
"This added layer of health precaution makes HOTWORX the only fitness experience that has built-in social distancing during your workouts inside of our private saunas. Not only are they private but the application of infrared energy during your workouts improves your body's immunity making it more capable of thwarting off today's ever-present health concerns," Metz added.
Visit the Cave Creek location at 29850 N. Tatum Blvd., Suite 101. For additional information, call 480.597.5206 or visit hotworx.net/studio/cavecreek-tatumranch.