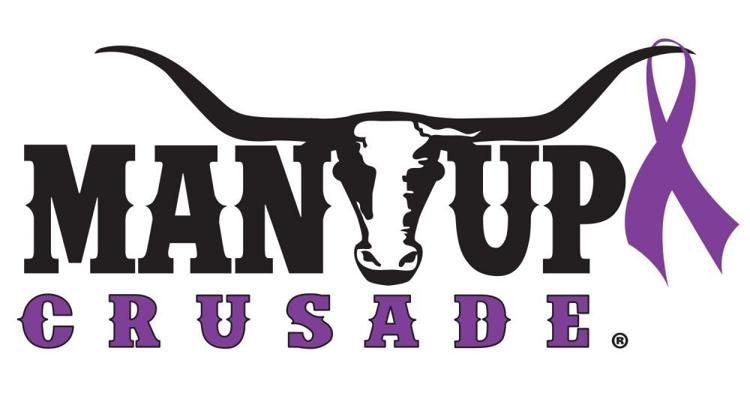 The Cave Creek Rodeo recently teamed up with the Man Up Crusade® to bring "Purple Night" to the Rodeo Saturday, March 24. The Man Up Crusade is a nonprofit organization dedicated to creating public awareness on the issue of domestic violence. The Man Up Crusade chose professional rodeo and the Professional Rodeo Cowboys Association (PRCA) as its vehicle of choice to spread the word about the epidemic of domestic violence and teen dating violence.
Domestic Violence is the willful intimidation, physical assault, battery, sexual assault, and/or other abusive behavior by an intimate partner against another. It is an epidemic affecting individuals in every community regardless of age, economic status, race, religion, nationality or educational background. Domestic violence results in physical injury, psychological trauma and sometimes death. The consequences of domestic violence can cross generations and truly last a lifetime. National statistics on domestic violence are staggering:
1 in 4 women and 1 in 7 men will experience domestic violence in their lifetime.
Every 9 seconds in the U.S. a woman is assaulted or beaten.
Every day in the United States, on average, three women and one man are killed by their intimate partner.
Domestic violence is the leading cause of injury to women — more than car accidents, muggings, and rapes combined.
Studies suggest that up to 14 million children witness some form of domestic violence annually.
Across the nation, the color purple and the purple ribbon has been adopted to show support for victims and for advocates to honor those who have lost their lives at the hands of someone they once loved. On Purple Night, all rodeo participants, fans and support personnel are encouraged to wear purple to show their support for this great cause. Chrysalis of Phoenix will be the charity of choice for the Man Up Crusade Purple Day at the Cave Creek Rodeo. The rodeo organizers hope Valley residents will join them Saturday, March 24, for Purple Day. Learn more about the Man Up Crusade at www.manupcrusade.com. For information on the Cave Creek Rodeo, visit www.cavecreekrodeo.com.