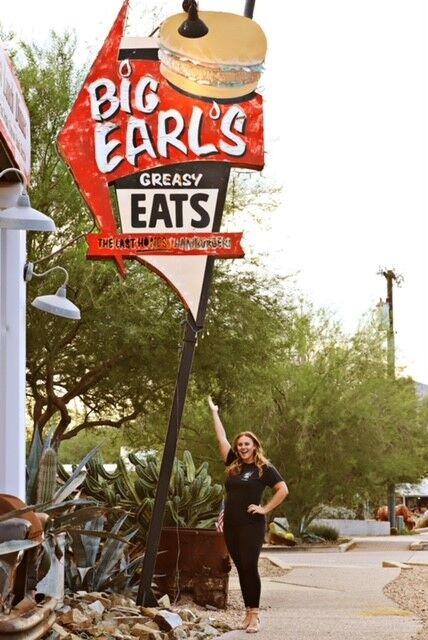 At Cave Creek's Big Earl's Greasy Eats, the team is on a mission to create delicious food made with real ingredients that is served with a smile.
"We are the last honest hamburger after all!" added owner Brooke Dallas.
Established in October 2002, the restaurant was purchased by Dallas in January 2017.
"I bought Big Earl's when I was 26, after working there for 5 years!" shared Dallas.
Big Earl's is a 1930s gas station turned into a burger joint that serves up breakfast, burgers and beers, seven days a week by friendly staff.
"It feels like you stepped back in time for just a minute," she added. "We are playing 50s and 60s music on the radio, serving amazing burgers, ice-cold beer."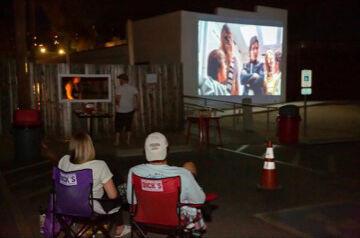 Beyond the food and drink, Big Earl's hosts free drive-in movies twice a week — a community event that began on "May the Fourth Be with You" in 2020 in an effort to "do something special and free for the town."
Dallas invites residents to "Park in our back parking lot and watch a movie projected onto our building next door (which is about to be a candy shop, Earl's Old Time Candy Shop!) You can tune in with your car radio, or we have a speaker that plays the audio. Come on out every Monday and Saturday nights at sundown!"
A popular stop for visitors, the restaurant has also been recognized as one of the Town of Cave Creek's "Local Landmarks" — iconic and historic places within the town that locals love. But what does Dallas love about the town?
"Oh boy, if you have ever been to Cave Creek, you just get it," Dallas enthused. "There is something so special about this town. Mostly the people. Our customers come from all walks of life and love to enjoy the slower pace, small town vibes. I love chatting with customers and hearing their stories — of when their dad got gas here and now, they are honoring him with a burger. I was born and raised in Cave Creek and there is no other place like it in the world."
Big Earl's Greasy Eats is located at 6135 E. Cave Creek Rd. in Cave Creek, and is open Sunday–Thursday, 7am–9pm; Friday and Saturday, 7am–11pm. For additional information, call 480.575.7889 or visit www.bigearlsgreasyeats.com.