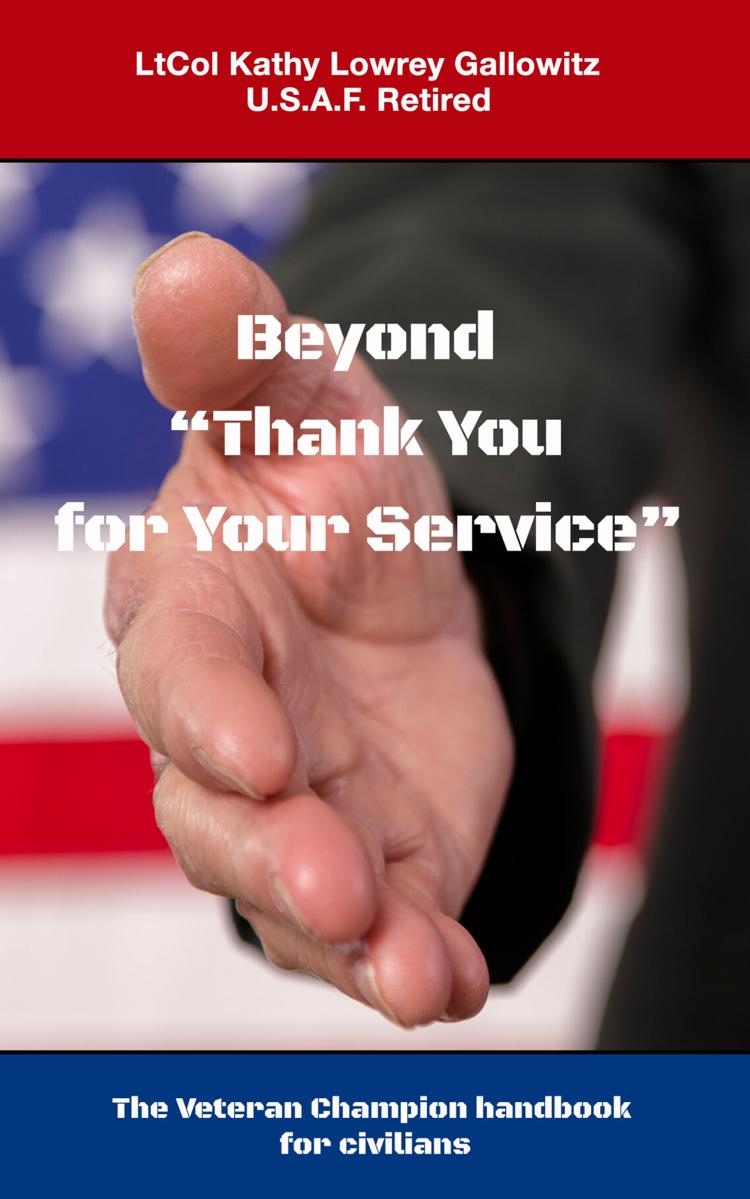 "It's easy to be a Veteran Champion. These special civilians create mutually-beneficial activities and services that improve the quality of life of servicemembers, veterans and their families, our workforce and communities," said author, Lt. Col. Kathy Lowrey Gallowitz, U.S.A.F. Retired.
Gallowitz, a resident of Rio Verde, released her new book, Beyond "Thank You for Your Service": The Veteran Champion handbook for civilians, late last year. In it, she provides practical suggestions for civilians from all segments of society on how they can do more to support service members, veterans and their families. The idea is to inspire civilians to get engaged.
"Whether you're a neighbor, employer, faith community leader, attorney, healthcare provider, educator, or any member of society, this book is for you," Gallowitz said.
Gallowitz is a third-generation military veteran who served nearly 30 years in the U.S. Air Force as a public affairs officer and nurse. She considers it her life's calling to lead the Veteran Champion movement. Through her business, Vanguard Veteran, she equips civilians to help improve quality of life, workforce and community, coaching employers to hire/retain veteran talent and faith community leaders to create military ministries. Now, with the release of her book, she is taking that calling to the next level.
Beyond "Thank You for Your Service" breaks down what a "Veteran Champion" is and helps civilians understand the culture of military service — which is the beginning of understanding how they can help veterans.
For additional information, including where to purchase the book, visit vanguardveteran.com.