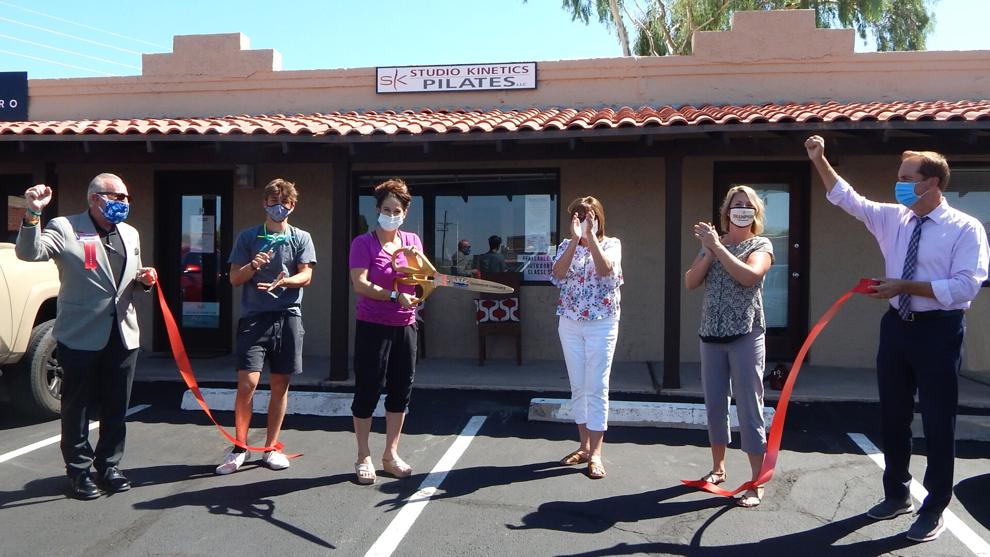 The Carefree Cave Creek Chamber of Commerce held a ribbon-cutting ceremony Tuesday, Sept. 29, at Studio Kinetics.
Studio Kinetics offers Pilates (a system of exercise that provides strength, core stability, flexibility, muscle control and balance), physical fitness and movement therapy depending on the client's needs. The sessions are private and offered in either duel or group format. Studio Kinetics says that it "targets and designs each session to help you achieve your goals i.e., fitness training, conditioning, sport specific training, physical therapy, muscle toning and/or weight loss."
Studio Kinetics is located at 7171 E. Cave Creek Rd., Suite N, in Carefree. For additional information, call 520.940.5849 or visit studiokineticsdance.com.