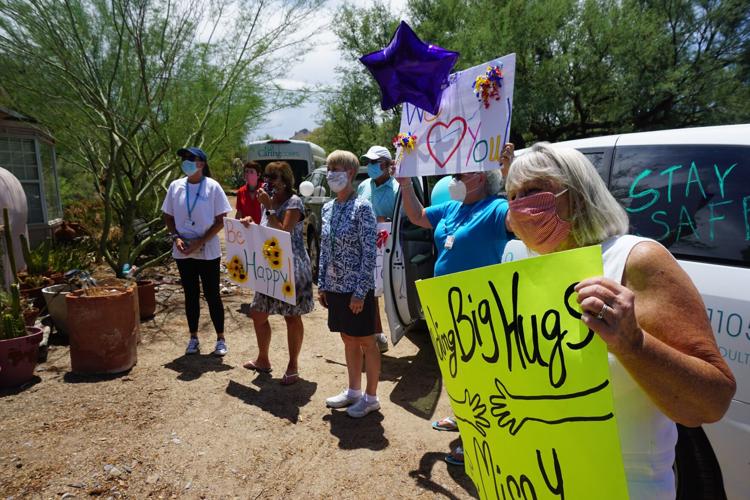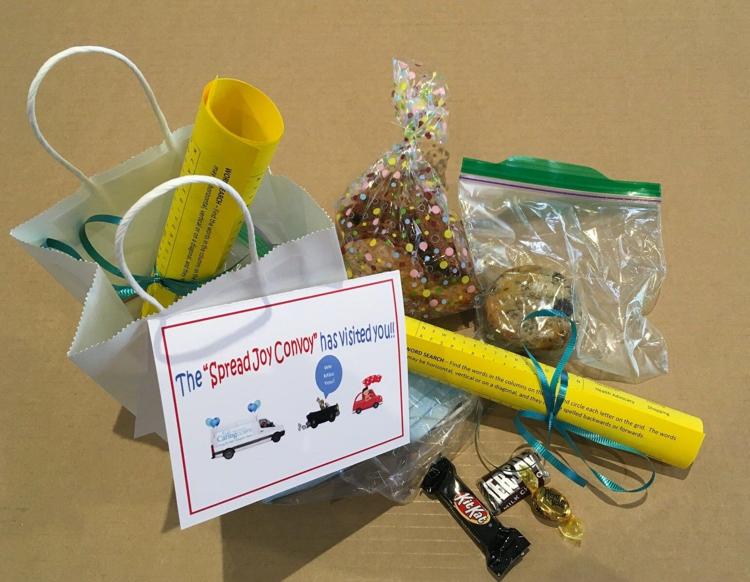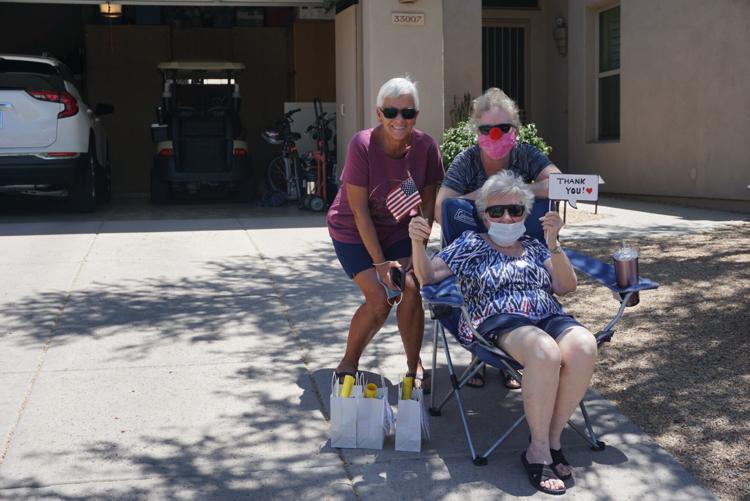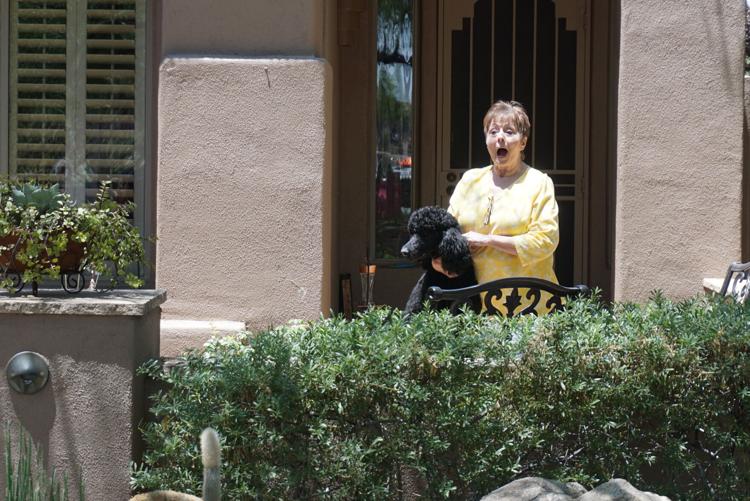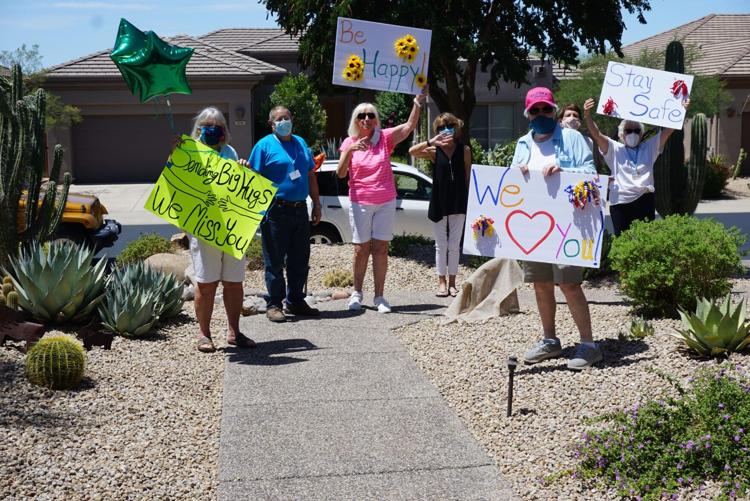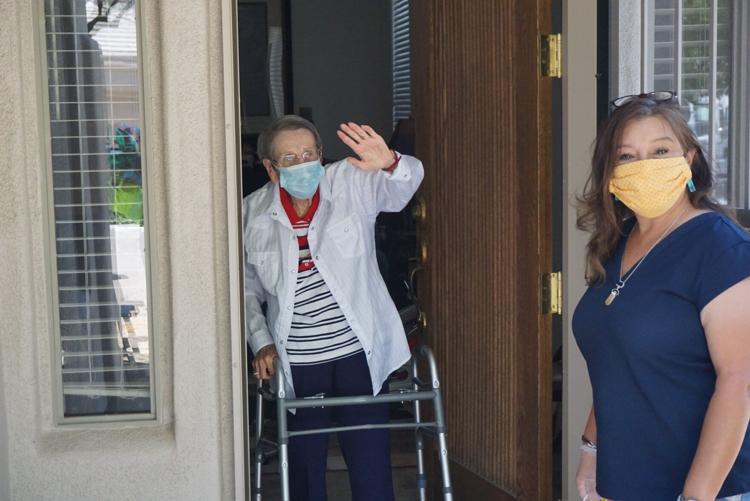 The Foothills Caring Corps (FCC) Spread Joy Convoy was busy sharing smiles and bringing happiness to its "Neighbors" in July and August. Caring Corps volunteers gathered at the FCC office every Tuesday and Thursday to decorate vans and their own vehicles. Neighbors are called the day before to alert them that the Spread Joy Convoy is heading their way the next day. The Spread Joy Convoy visited as many as 25 neighbors on each outing. Each neighbor was given a small goodie bag with treats, puzzles, a mask and a card.
Staff say that "Caring Corps Neighbors have been over the moon when the Convoy stops at their home. They have sent so many heartfelt thank you notes." Some of the quotes from the notes: from Tammy, "You will never know how it brightened the day"; from Nancy, "A great spirit uplift"; from Jim and Ruth, "Thank you for bringing cheer to our home"; from Kathryn, "The Convoy made my day and week!"
The agency, which recently celebrated 20 years of serving the community, provides a variety of invaluable services including medical and van transportation, friendly visits, mobile meals, shopping assistance and more for Northeast Valley residents.
For more information or to volunteer, call 480.488.1105 or visit foothillscaringcorps.com.
---
Photos courtesy of Foothills Caring Corps