Earlier this year, after 15 years of service, Debbra Determan announced her intention to retire as executive director of Foothills Caring Corps (FCC). An executive search was launched, which resulted in the hiring of Robin Cochran in August.
We caught up with the new director last month and she shared a little bit about herself, what drew her to Foothills Caring Corps, and what is next. So, please meet Robin Cochran, in her own words: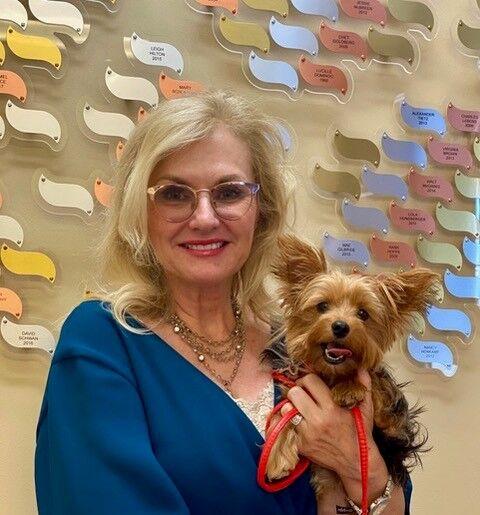 I am Robin Cochran, and I live in the Troon North neighborhood. Before joining Foothills Caring Corps, I most recently was the chief development officer at Christian Care, Arizona's largest nonprofit provider of senior living, which has six communities located throughout the state.
What was the path you took to get to where you are today?
I have a long-time impetus to help others in the community, which was originally fostered by my World War II veteran father and public servant mother. They encouraged my early passion to help others though participation in church and community volunteer activities and service projects, mostly assisting underserved seniors and at-risk teens in my native Mississippi community. The resolve I developed to assist in improving others' lives and advocate for the underserved led me to obtain a law degree from the University of Mississippi School of Law.
Over the years, I also developed important charitable organization experience as I organized, planned, and chaired various fund-raising events, nonprofit campaigns and legacy planning programs. This has provided me the ability to recognize and implement effective strategies to help people, as well as to build community awareness.
What drew you to Foothills Caring Corps, and what are its current strengths and challenges?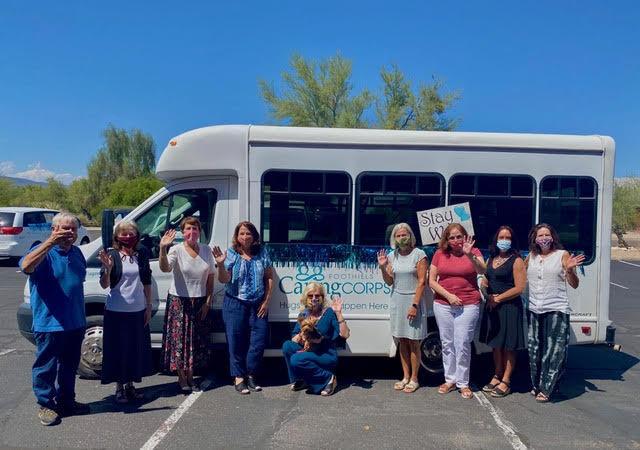 My decision to join FCC was driven in part by a desire to become more deeply connected to my local community. Further, I was drawn to the organization's mission of service to older adults and persons with disabling conditions, to allow them to remain living independently for as long as possible.
I believe the commitment of the organization's staff and our volunteers to FCC's mission is our biggest strength.
Certainly, the current public health crisis has created new challenges for FCC on several fronts. First, many of its regular programs have had to be suspended or modified due to safety concerns. The organization's programs include providing transportation for persons to medical appointments and therapies, a van program for social, exercise class and shopping outings, mobile meals, friendly visiting, handyman services, grocery shopping services, caregiver relief, and a mobility equipment loan closet, among others. Additionally, COVID concerns affect many members of our network of volunteers who are themselves in an at-risk age group, or have underlying medical conditions, which limit their ability to engage in the activities they normally would undertake on behalf of FCC. Finally, FCC's budget has been impacted by the pandemic-required cancellation in March of its largest annual fundraiser, the Taste of Foothills.
What goal do you have for the organization and how can the community help?
The main goal I have is to serve with integrity, creativity and vision to enthusiastically carry out FCC's strategic plan and meet the growing and changing needs of our neighbors. I hope to work collaboratively with our staff and volunteers to create a team that can move forward to accomplish our mission.
We are grateful for the continuing support the community has long provided to Foothills Caring Corps. We also hope that anyone who has an interest in volunteering will consider contacting our organization. Please visit our website, foothillscaringcorps.com, for more information, to become a donor, or to volunteer. |CST