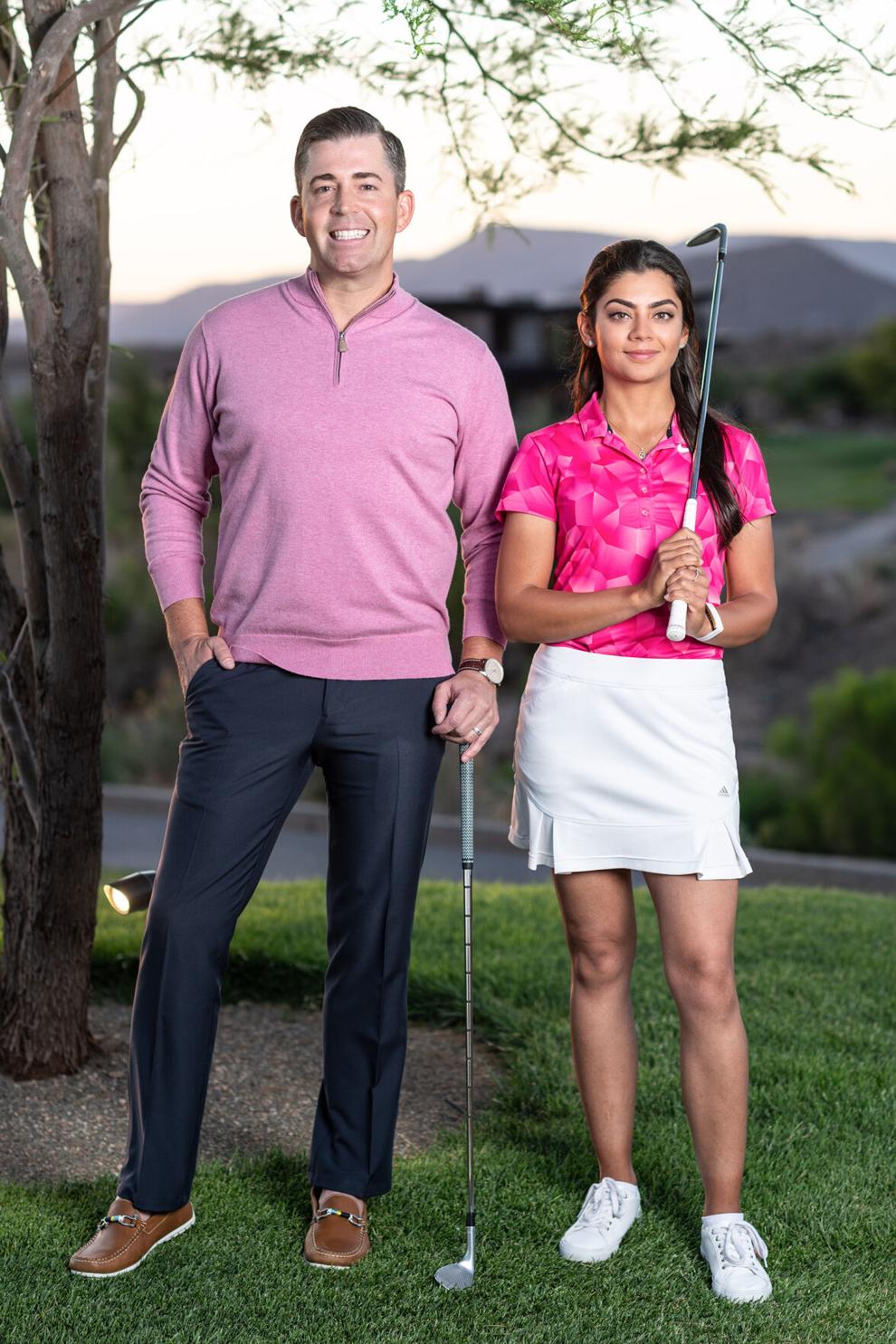 Golf legend Ben Hogan once proclaimed, "The most important shot in golf is the next one." One local business owner, Noah Kendrick of Kendrick Wealth Management, has embraced that philosophy throughout his career with a history of philanthropy supporting local nonprofits, student scholarship programs and various other forms of financial support throughout the community over the past 17 years. And last month, Kendrick announced the sponsorship of a young woman in pursuit of her next shot, earning a spot on the LPGA professional golf tour.
After playing a round at Scottsdale's Desert Mountain Golf Club with local golf pro Nishtha Madan, Kendrick knew he wanted to play a role in supporting her journey to succeed in the world of golf. Madan is currently playing on the Symetra Tour, just one step below the LPGA.
In her first year as a pro, she racked up five tour wins, but like many young athletes, the Phoenix resident struggled with the costs associated with traveling on tour. Seeing her talent and commitment to excellence, Kendrick Wealth Management committed to sponsoring Madan.
Madan will represent Kendrick Wealth Management on tour by wearing the company's logo in addition to appearances at private client events hosted by the company.
"It's essential to have a support system in professional golf, especially when you're just starting out," said Madan. "I'm very grateful to have Noah's support. We both share a passion for golf, and I love being around people like Noah, who have a drive for excellence. Kendrick Wealth Management's sponsorship gives me the freedom to focus on my goals."
Madan hopes to play on the LPGA in 2022 and is attending a qualifying school in August to make that a reality. Once on the LPGA, the 23-year-old has her sights set on being the best Indian golfer on tour and ultimately the top female golfer in the world.