The Black Mountain Foothills Chapter of the Daughters of the American Revolution (DAR) awarded the DAR Medal of Honor to John Crane, vice mayor of Carefree, Monday, Oct. 25. The award ceremony was held at the Cave Creek Museum, with a luncheon following at Tonto Bar & Grill in Cave Creek. Approximately 80 people were in attendance, representing a variety of local communities and DAR chapters.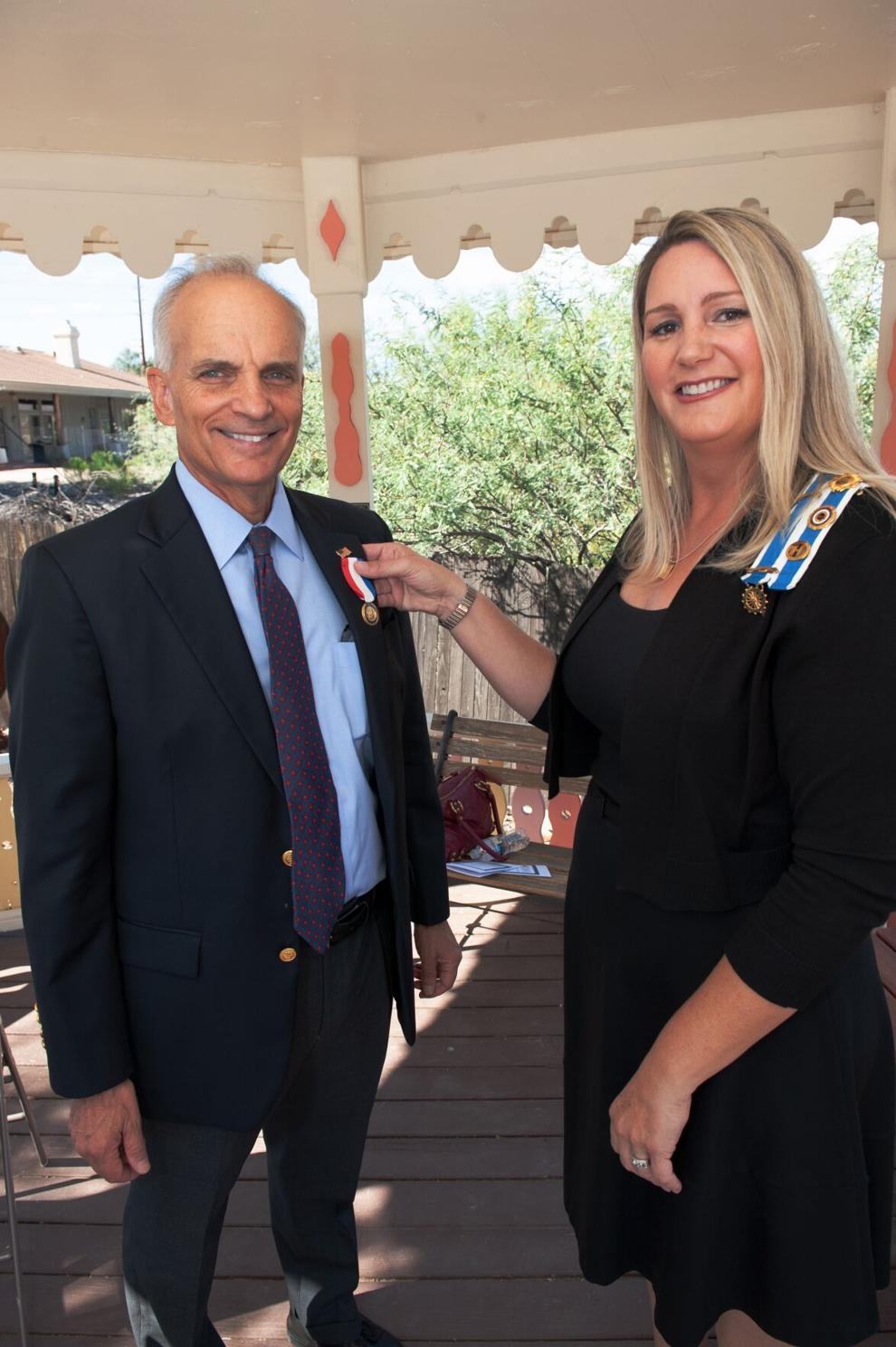 The DAR Medal of Honor is the most prestigious honor awarded by the DAR. It is given to an adult man or woman who is a United States citizen by birth and has shown extraordinary qualities of leadership, trustworthiness, service and patriotism
"We are honored to present this award to John and thank him for his service to our country and our communities," said Molly Zehnder, regent of the Black Mountain Foothills DAR chapter.
According to the DAR, numerous people recommended Crane for this honor because of his long history of giving back to Carefree and other nearby communities through his leadership and volunteerism. He spearheaded the creation of a Carefree Veteran's Memorial, and also developed a Carefree Memorial Day remembrance event to honor those who died while serving the country. His efforts have benefited not only Carefree, but also the nearby communities of Cave Creek and Desert Hills.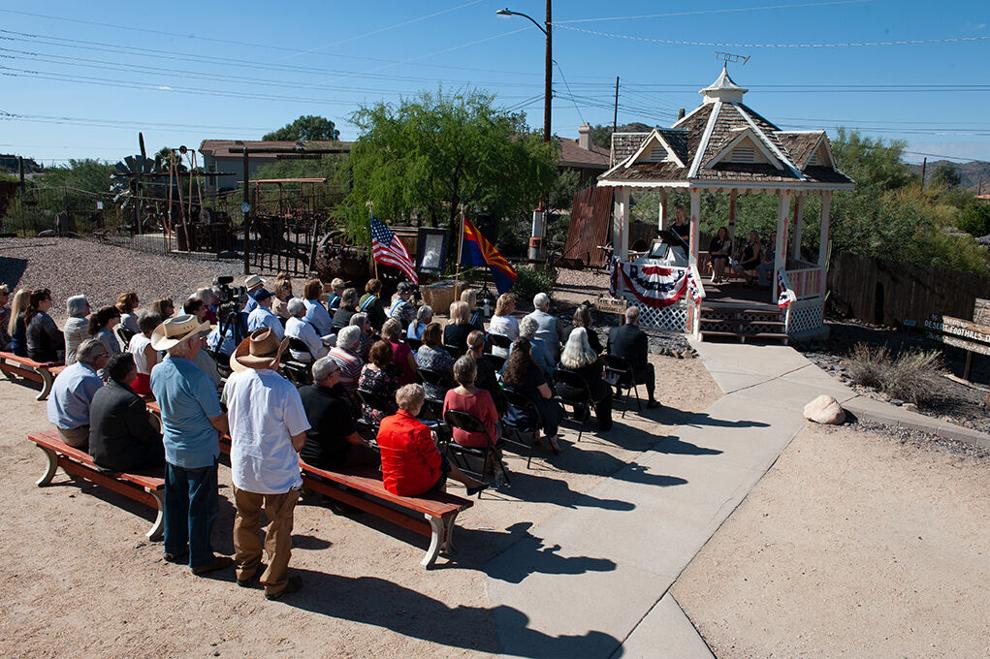 The Black Mountain Foothills Chapter shared that it was "pleased to present this award to Vice Mayor Crane as a sincere thank you for his leadership, support and contributions to the communities we live in."
"John's gift is starting early to brainstorm possibilities," said Barbara Hatch, of the Veteran's Heritage Project, who has worked with him for 10 years.
The DAR is a women's service organization whose members can trace their lineage to an individual who contributed to securing American independence during the Revolutionary War. Today's DAR is dynamic and diverse, with over 185,000 members in 3,000 chapters in the United States and abroad. Those interested in learning more about local DAR membership may visit the Black Mountain Foothills Chapter website, www.blackmtnfoothills.weebly.com.